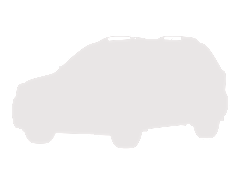 Road Test

Predicted Reliability

Predicted Owner Satisfaction
This bite-sized crossover, essentially a stripped-down Buick Encore, is an ambitiously priced budget model. Available in front- or all-wheel drive, the Trax has a 1.4-liter turbo four-cylinder and six-speed automatic, which didn't deliver impressive performance or particularly frugal fuel economy. The cabin is narrow, cramped, and overall basic, with just a few niceties. Pronounced engine noise and a stiff ride don't add to the experience, nor does the occasionally bumpy transmission. The Trax features the next-generation versions of OnStar and MyLink infotainment systems. At $26,000, our Trax LT AWD test car cost as much as larger, more substantial SUVs such as the Subaru Forester.
View Details
View Pricing Information