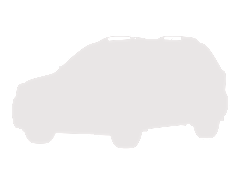 Road Test

Predicted Reliability

Predicted Owner Satisfaction
The in-your-face Viper recently received a slight power bump to 645 hp from the all-aluminum, 8.4-liter V10, though the six-speed manual is unchanged. This generation of the Viper is designed to appeal to buyers of $100,000, two-seat sports cars who want superhigh performance in a loud and brash sort of way. The versions offered are: SRT, GT, GTC, GTS, and the ACR, a thinly-disguised race car. No matter what trim, the Viper is all about brute force, but short on finesse and refinement. It requires a skilled driver and an available race track to fully bring out its potential. Still, the inclusion of ESC means it is relatively usable in daily driving. The cabin is relatively roomy and the cargo area can hold a few soft-sided bags.
View Details
View Pricing Information