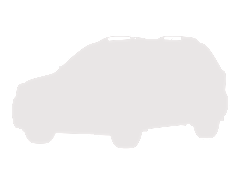 Road Test

Predicted Reliability

Predicted Owner Satisfaction
From the storied Land Rover brand, one would expect a more regal entry into this hot market segment. Instead, the Discovery Sport struggles in comparisons against even mass-market small SUVs. Power delivery from the turbo four-cylinder is spiky, with either too little or too much acceleration, and the transmission is neither smooth nor responsive. The Sport proved capable off-road, commendably ascending our rock hill and trails. But the on-road ride is stiff, and handling is far from sporty. The austere cabin is rather plain for this luxury brand, and the infotainment system is slow to respond. Based on Land Rover's history, we predict that the reliability for this pricey, underachieving SUV is likely to be below average.
View Details
View Pricing Information