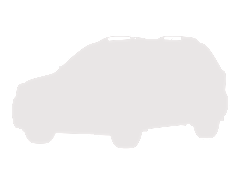 Road Test

Predicted Reliability

Predicted Owner Satisfaction
Receiving a recent freshening, this sporty four-door luxury car seats five (or seven with the optional rear-facing jump seats) and just happens to be electric. With its optional 90-kWh battery--the largest available--it has a claimed range of 294 miles. The 85-kWh P85D that we tested had a 220-mile range and can be fully charged in about 5 hours on a dedicated Tesla connector. Performance is exceptional, with thrilling acceleration, pinpoint handling, and a firm yet comfortable ride. A huge iPad-like center screen controls many functions but can be distracting. Drawbacks include tight access, restricted visibility, and range limitations, especially in cold weather. All-wheel drive and active safety features are also available. Reliability has improved to average.
View Details
View Pricing Information