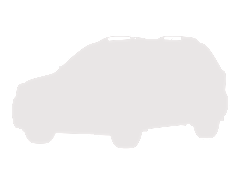 Road Test

Predicted Reliability

Predicted Owner Satisfaction
The Prime is a plug-in Prius that can usually drive about 23 miles on electricity only. However, the gas engine tends to start up in cold weather and under full-throttle acceleration. It takes two hours to charge the Prime through a 240 volt connector, and five hours on regular 120 volts. When not running in EV mode, the Prime operates much like the regular Prius, alternating between electric and gas power, returning 50 mpg overall. With slightly altered styling than the regular Prius, the Prime is can hold only four passengers, and it loses the rear wiper. The infotainment system, with its large touch screen, is unintuitive to use. Ride and handling are quite similar to the regular Prius, with responsive handling and a compliant ride. Standard safety features include automatic emergency braking and lane-keep assist.
View Details
View Pricing Information