This model is no longer available or might have limited distribution.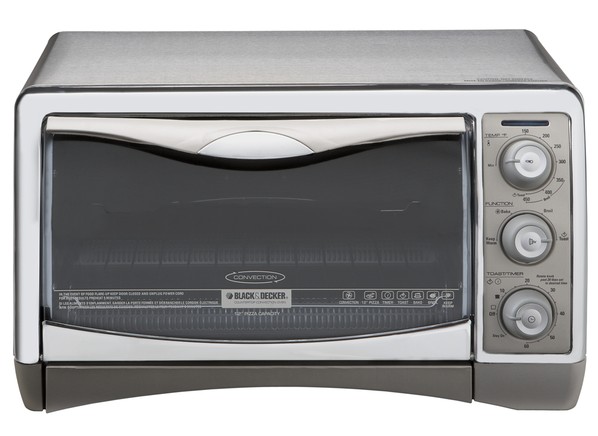 This Black & Decker

1500 watt toaster oven was Good in overall performance, and has
dial controls
a temperature range of min- 450
Convection Oven,
and the following additional functions: broil, bake, warm.
About
The Black+Decker CTO4500S Oven is part of the Toaster test program at Consumer Reports. In our lab tests, Toaster oven models like the CTO4500S Oven are rated on multiple criteria, such as those listed below.
Baking: Reflects how evenly each model baked a batch of muffins and a pizza
Broiling: Reflects how evenly each model broiled.
Ease of use: Reflects how easy the controls are to set and how clear they are.
Specs
Convection oven Convection oven Convection mode uses a fan to circulate air during baking or roasting.
Yes
Controls Controls Indicates the type of controls the toaster oven has.
Dial
Wattage Wattage How many watts the manufacturer claims
1500
Temperature range Temperature range Indicates the temperature range the toaster oven offers
min- 450
Digital display Digital display If the toaster oven has a digital display or not
No
Dimensions (HxWxD) Dimensions The height, width and depth of the toaster oven, in inches.
17x10x14
Interior dimensions HxWxD Interior dimensions HxWxD Interior dimension of a toaster oven to the full inch.
5x12x12
Additional functions Additional functions Other functions besides toasting such as baking, broiling, proofing, etc.
broil, bake, warm
Warranty Warranty The length of time the toaster oven is covered by its manufacturer for defects or repairs.
1 yr
Features
Large oven Large oven If the oven is >0.5 int. and >1.55 ext.
No
Low oven height Low oven height Low oven height indicates an oven height that is too short to fit larger items such as a chicken
No
Number of slices Number of slices How many slices of toast the toaster oven can hold.
6
Number of rack positions Number of rack positions How many rack positions the toaster oven has.
4
Pizza size Pizza size What is the largest pizza size the toaster oven can hold.
12 in
Additional features Additional features Any accessories or other features not listed
And no other additional features
Provided by eBay Commerce Network and Amazon, Consumer Reports Price & Shop makes it easy to find the right product from a variety of online retailers. Clicking "Shop" will take you to the retailer's website to shop for this product. Please note that Consumer Reports collects fees from both eBay Commerce Network and Amazon for referring users. We use 100% of these fees to fund our testing programs.

Why use Consumer Reports Price & Shop?
Unbiased: Retailers cannot influence placement.
Ad-free: As an integrated part of Consumer Reports, you shop in a completely ad-free environment.
New products only: You will never find used or refurbished products for sale.
Consumer Reports is an independent, non-profit organization dedicated to helping consumers. We do not accept advertising.