When you shop through retailer links on our site, we may earn affiliate commissions. 100% of the fees we collect are used to support our nonprofit mission.
Learn more.
There were fewer digital point-and-shoot or advanced cameras shown at CES this year than the past—but some of them were extremely innovative. For instance, two new Panasonic cameras let you refocus your shot after you take it.
The move toward fewer, but more creatively engineered, cameras is being prompted by the same technology that has changed so much else in the tech world: the mobile phone. The cameras in phones have largely taken over the traditional role of capturing snapshots for everyday consumers. That may be the biggest reason that during Black Friday week, the NPD Group found that camera sales were down 15 percent compared with 2014 (mostly due to dismal basic point-and-shoot sales).
Panasonic isn't the only company taking chances and including models with intriguing new features and, in some cases, even overhauling the whole design of the camera.
Here are some of models that are caught our attention.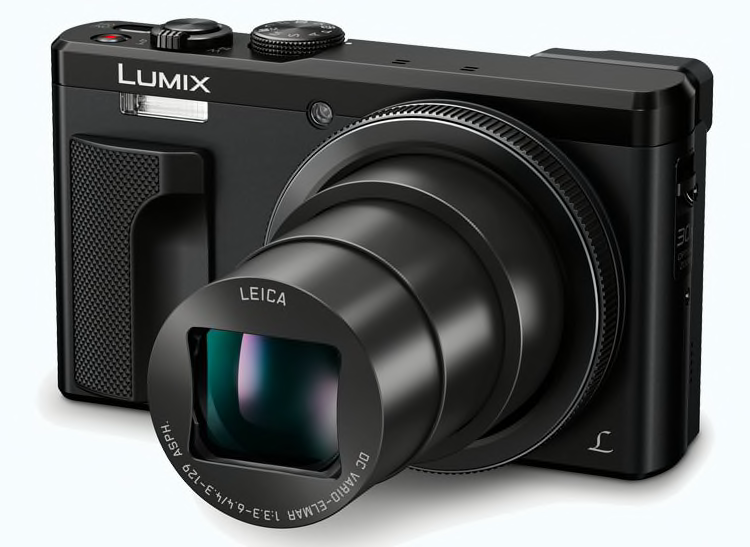 If you've ever shot photos of a once-in-a-lifetime event, a wedding or graduation, for example, you know how important it is to get your shots in focus. No Instagram filter or Photoshop tweaking can fix a blurry photo of a wedding procession. But two new advanced point-and-shoots introduced by Panasonic—the 18-megapixel Lumix DMC-ZS60, for $450, and 20-megapixel Lumix DMC-ZS100, for $700—include a feature called Post Focus, which allows you to refocus your shot after you've taken it.
These aren't the first cameras to do this. A few years ago, Lytro introduced its light-field technology camera, which had the same capability. But the Panasonic models achieve this in a different way: Once you turn on the feature, the cameras fire off a burst of 8-megapixel images at 30 frames per second. (The reason for the lower megapixel size is that the cameras are using their 4K video mode.) During this one-second burst, the camera focuses on various focal points, from the back of the scene to the front, and captures 30 nearly identical shots—the only difference is that they have different points of focus. Later, when you refocus the image, you're really choosing one of those many photos.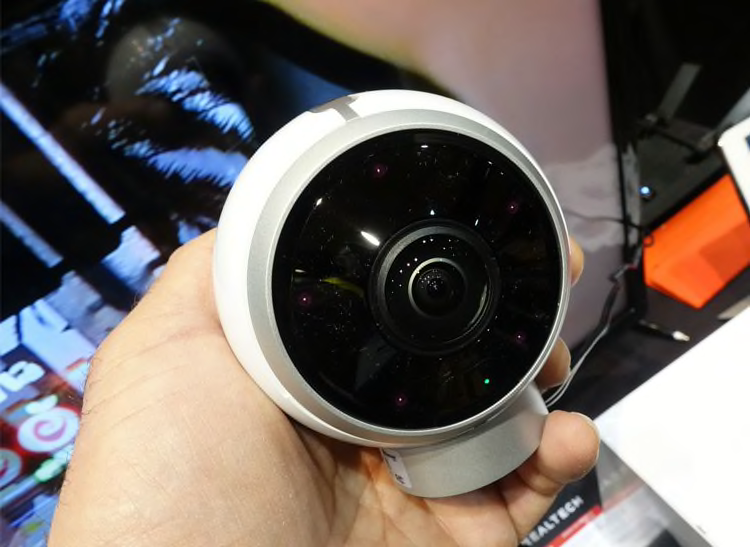 Another camera shown here at CES is the Light 16, the first computational digital camera. This bold new camera design got a lot of attention when it was announced a few months ago, but at CES the company revealed a working prototype. The Light 16 has a single camera body with 16 different lenses. As we noted when we first covered it back in October, the L16 marries multiple optics components with powerful software to produce images worthy of an advanced digital camera. It was impressive to see the camera actually working, even if it still is in the early prototype stage of product development.
There may have been fewer traditional cameras and even fewer camcorders at CES 2016, but one category that appears to be growing is the 360-degree camcorder. We've already reported on the Nikon KeyMission 360, but Nikon wasn't alone. Ricoh had its Theta S at the show and Kodak had its SP360. There were smaller brands as well: For example, IC RealTech has a 360-degree action cam on view called the ALLieCam Go, which captures video in 1080p HD at 30 frames per second and is water resistant.
One major force driving interest in 360-degree cameras is the growth in virtual reality (VR), which was a prominent theme throughout the entire CES show. The 360-degree videos that these cameras generate can be viewed on a traditional monitor, and viewed by scrolling. But the experience becomes much more immersive when you view the video through a VR headset. And while the much-discussed Oculus Rift has been priced far out of range even for many hardcore gamers at $600, there's a growing number of inexpensive headsets based on Google Cardboard that let anyone with 20 bucks and a smartphone really dive into a 360 video, turning their head to look in all directions. The new cameras will help more people to create 360-degree video content for those headsets.