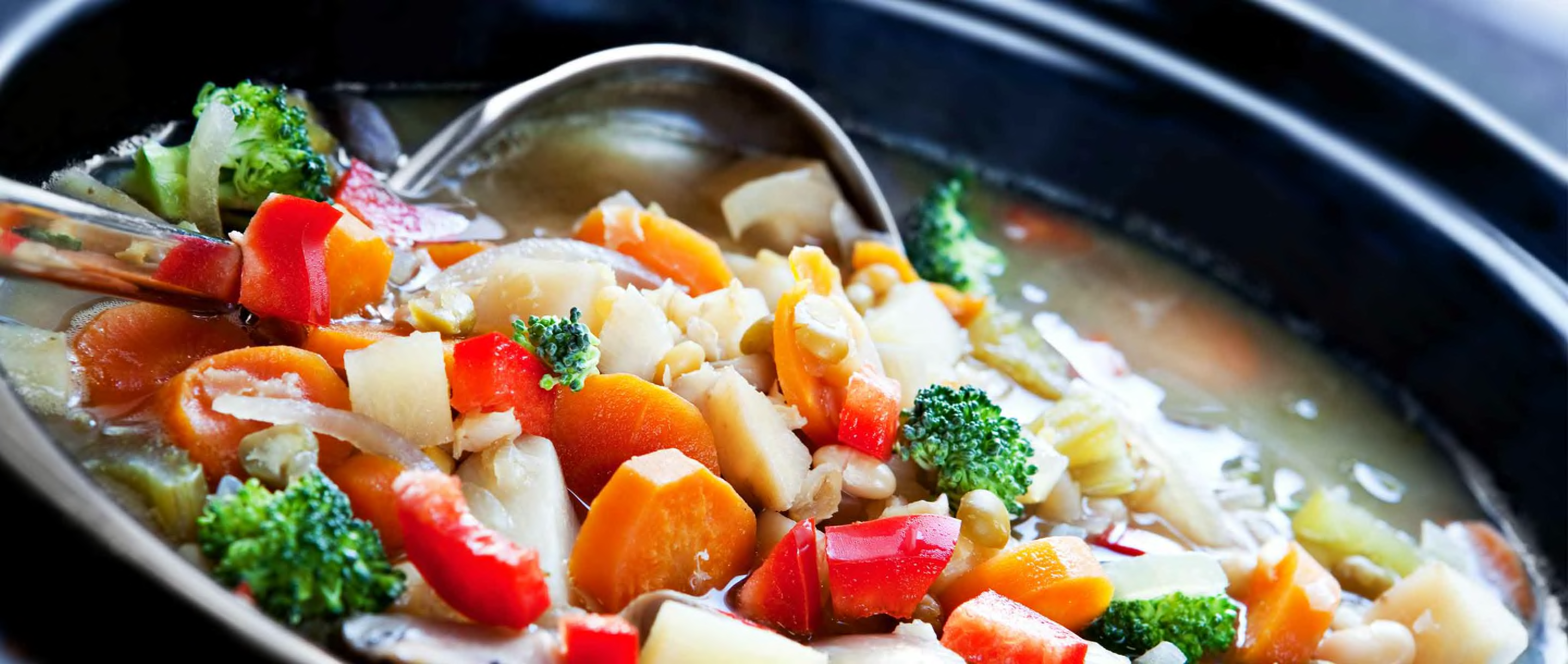 Multi-Cooker Buying Guide
If you're in the market for a multi-cooker, chances are you're looking for a way to cut down on the time and prep it usually takes to make dinner in the oven or on the stovetop.
You're not alone: Multi-cookers have flown off store shelves in the past few years. One reason is the ever popular Instant Pot, which keeps upping its game with more offerings that add greater functionality. In 2020, for example, Instant Pot introduced a detachable air fryer lid that turns it into a mini convection oven, so you can roast, bake, broil, and more. And there are numerous other Instant Pot accessories for things like boiling eggs and making yogurt.
But not all multi-cookers are alike. CR's tests found that some of these multitasking countertop appliances are essentially fancy versions of slow cookers. But others, including the Instant Pot, combine the speed of an electric pressure cooker with a number of other functions, including steaming and making rice.
In recent years and months, we've seen more multi-cookers coming to market as countertop appliance manufacturers that compete with Instant Pot have taken note of the brand's huge online and engaged community. That's why CR buys and tests multi-cookers from well-known brands such as Bella, Black+Decker, Breville, Crock-Pot, Magic Chef, Ninja, and, of course, Instant Pot. We also tested a model from Zavor, a relative newcomer to the home appliance category. Prices range from around $50 to $600, as you'll see in our multi-cooker ratings. 
Lab-Tested for Your Kitchen
In our lab, we test the multi-cookers in as many modes as possible. For models with pressure cookers, we set the pressure to high and cook pork ribs and beef chili (using dried beans). We also use the pressure function to cook white rice and steam broccoli mixed with carrots. 
For models without a pressure mode, we steam broccoli and carrots, and cook rice if that function is available.
All cookers have a slow-cook function, so we set each on high and cook more chili, using dry beans, for 7 hours. Then we test the multi-cookers by cooking beef stew for 5 hours. The best deliver delicious, tender results in that time.
Testers sauté sliced onions to evaluate how evenly each model browns them. Then the testers keep on going, baking in some models and experimenting with functions that aren't on all models: air-frying, crisping, dehydrating, and sous vide. Staffers sample each dish and note their opinions of the food's taste and tenderness.
We also evaluate convenience factors, such as the clarity of the touch controls and how easy it is to program each multi-cooker, and evaluate the durability of the cooking surface.
Multi-Cooker Types
You can choose between two types of multi-cookers, depending on whether you'd like a pressure-cooking mode.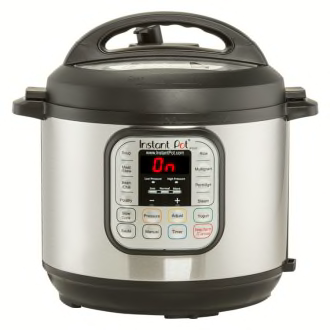 Multi-Cooker With a Pressure Cooker
The promise is hands-off cooking and dinner in a hurry. Prices range from around $70 to $250 among the multi-cookers CR tested from Black+Decker, Blue Diamond, Breville, Chef iQ, Crock-Pot, Cuisinart, Gourmia, Instant Pot, Kalorik, Magic Chef, NuWave, Ninja, and Zavor.
These cookers use pressure to speed up cooking for a variety of foods, including meat, poultry, and rice, and, in most models, when steaming vegetables. Our tests find that all these models in pressure mode cook faster than a rangetop or an oven. The time to reach pressure and release it varies, but we haven't found significant differences in start-to-finish times.
These multi-cookers can also slow-cook, sauté, and keep food warm, so you might consider freeing up some counter space by consolidating these tasks in just one appliance.
Some models add a yogurt-making function, and a few of the newer, more expensive multi-cookers come with features such as air-frying, crisping, dehydrating, and sous vide, all of which CR tests. You'll see the results on a model's summary page in our multi-cooker ratings. 
Multi-Cookers Ratings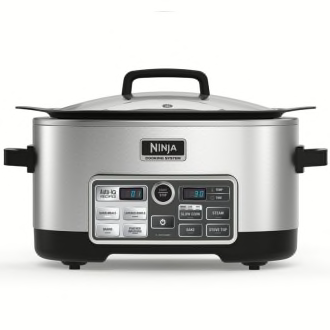 Multi-Cooker Without a Pressure Cooker
These are essentially slow cookers that can also sauté, steam, cook rice, and keep food warm. In some, you can also make yogurt and bake. You'll see seven of these cookers in our ratings from Aroma, Cuisinart, DeLonghi, Elite Platinum, Hamilton Beach, Instant Pot, and Wolf Gourmet. They sell for around $50 to $600.
There's no preheating required, except when steaming, but planning ahead is essential, given that the slow-cook mode starts at a standard 5 hours on the models we tested, and one model needed even more time to serve up beef stew that was tender, not tough.
Multi-Cookers Ratings
Multi-Cooker Components and Features to Consider
Multi-cookers vary widely in price, so think about what you need your cooker to do and pay attention to these details.
The Pot
Most multi-cookers we test have a removable pot with a nonstick coating—ceramic or Teflon-like—for easy cleaning. Instant Pot, however, uses uncoated stainless steel for its multi-cookers with pressure mode. Usually the pots are round, which means that bigger cuts of meats do not fit quite as easily as they do in an oblong-shaped pot. So check the manual's advice, or recipes online, for tips on how best to cook large cuts. 
The Lid
On the multi-cookers with pressure-cook mode, the lid (which is not transparent) is locked during pressure cooking, so you can't check on food without stopping the cooker, allowing the pressure to release, then removing the lid. Multi-cookers without pressure mode usually have a tempered glass lid.
Capacity
It typically ranges from 4 to 8 quarts, and the majority of the multi-cookers that CR tests are 6-quart models, a widely sold choice. Keep in mind that you can't fill the pot to the top. (The manual will guide you.) Instant Pot, for example, says not to fill the pot higher than two-thirds, and only halfway when cooking foods that expand, such as beans and rice. The same rule applies for foods that may foam or froth, such as oatmeal and split peas.
Add-Ons
Manufacturers are continually adding features, expanding the idea of what a multi-cooker can do. You'll see these newer features on the models that sell for around $200 to $250. Here's what we've seen in our test labs.
• Air-frying/crisping: Sales of air fryers have increased significantly in the past several years, and brands have taken notice. Ninja added an air fryer/crisper feature to its Ninja Foodi OP302 multi-cooker. It has a pressure lid and a crisping lid that's hinged to the pot. This lid houses a fan that circulates warm air inside the pot for air-frying foods such as french fries, or for browning when baking. If you quickly cook a whole chicken using the pressure-cook mode, for example, you can finish it by using the crisping lid to nicely brown and crisp the skin. Our tests found that this feature works as promised. Instant Pot has also introduced air-frying capabilities, offering an air fryer lid available for purchase on its own. We've also tested the brand's Instant Pot Duo Crisp 11 in 1, a multi-cooker with the air-fry function.
• Canning: The Instant Pot Max boasts a canning setting, but CR has not tested the feature. Instant Pot says that recipes used for canning must be tested by the Department of Agriculture for food safety, but the agency's recommendations have not been tested in electric pressure cookers, according to the project director. It's crucial to do canning right. Done improperly, canning carries the risk of botulism, a rare but potentially deadly form of food poisoning.
• Dehydrating: Removing the moisture from fruits, vegetables, and meats can make for delicious snacks. We tested the Ninja Foodi OP302, which has this feature. The process is long—6 to 8 hours for most fruits and veggies, and 5 to 7 hours for meats. CR testers dehydrated two apples cut into slices, and the dried apples were tasty. But given the size of this 6.5-quart pot, you can't dehydrate a lot of food at once, even using the multilayer rack we bought for $30. We've also done separate evaluations of dehydrating herbs in a variety of countertop appliances.
• Sous vide: You'll find this feature on select multi-cookers. To test, our engineers used the sous vide setting to cook three boneless chicken breasts, each sealed in a plastic bag, in a bath of heated water. Three hours later the chicken was juicy and tender, and evenly cooked throughout. Learn more here about sous vide cooking.
Multi-Cooker Video Buying Guide
For more helpful information, watch our video below.
A brand best known for rice cookers, Aroma's product line also includes multi-cookers, indoor grills, and other small kitchen appliances. Its multi-cooker is available at Amazon, Walmart, and Wayfair, with prices starting around $50.
A major brand for consumer houseware goods, Black+Decker offers multi-cookers that start around $75. These models are available for purchase online at Amazon and Walmart.
A high-end brand that offers a variety of countertop appliances, Breville has multi-cookers that are available at major retailers such as Amazon, Bed Bath & Beyond, and specialty stores such as Williams Sonoma and Sur La Table. Prices range from $250 to $380.
A brand leader in the countertop cooking appliance category with a wide selection of models, Crock-Pot multi-cookers are available at mass merchants, such as Amazon, Best Buy, Target, Walmart, other major retailers, and department stores. Prices range from $50 to $70.
Cuisinart offers a wide variety of cookware and kitchen appliances. Its multi-cookers are available at Amazon and most major retailers. Prices start at $160.
This small-appliance company, based in Italy, is best known for its coffee makers, but it also has a vast lineup of countertop appliances. DeLonghi's multi-cookers are available online at Amazon and Wayfair. They can also be purchased at major retailers such as Bed Bath & Beyond and Walmart. Prices start at $180.
Elite Platinum offers a wide variety of countertop appliances, including its moderately priced multi-cooker, which is available on Amazon starting at $80.
Gourmia countertop appliances are sold at major retailers, including Bed Bath & Beyond, Best Buy, Kohl's, Macy's, Target, and Walmart. Prices for its multi-cookers start at roughly $70.
Hamilton Beach is a popular home appliance brand, with a loyal following in the kitchen electronics space. The brand has a suite of multi-cookers, one of which was tested in CR labs. Models range from $35 to $125. They can be purchased online at Amazon and Wayfair, as well as department stores and major home retailers including Bed Bath & Beyond and Macy's.
This widely sold brand has become an internet sensation and an Amazon best seller. Instant Pot now offers a large selection of models that are available not only online but also at major retailers like Target, Walmart, and Williams Sonoma. Prices of multi-cookers range from $70 to $160.
Kalorik is known for its countertop appliances. You'll find them at major retailers such as Amazon, Home Depot, Lowe's, Target, and Walmart. Prices for Kalorik multi-cookers start around $80.
A major brand for kitchenware and home appliances, Magic Chef makes multi-cookers that are available online, including at Amazon, and at major retailers such as Home Depot and Walmart. Prices start at $60.
A widely sold brand with a variety of multi-cookers, Ninja makes models that cost around $100 to $250. You'll see its products on Amazon and at major retailers such as Bed Bath & Beyond, Target, Walmart, and department stores.
A high-end maker of kitchen countertop appliances, Wolf Gourmet offers multi-cookers starting at $600. They are widely available online at Amazon, at department stores such as Macy's, and at major retailers including Best Buy, Sur La Table, and Walmart. (Wolf Gourmet is part of Wolf, which makes pro-style major appliances and whose parent company is Sub-Zero.)
A relative newcomer to the home appliance market, Zavor's high-performing multi-cooker is available online, including at Amazon and Wayfair, department stores, and major retailers such as Bed Bath & Beyond, Home Depot, and Sur La Table, for around $160.
Thanks for sharing.
Oops, we messed up. Try again later
Recently Tested Multi-Cookers
BEST TIME TO BUY:
November, December
Do you know when is the best time to buy Multi-Cookers? Learn more
More From Consumer Reports