Tesla Offers 'Full Self-Driving' Feature as a Monthly Subscription
If you must have it, CR recommends the subscription at $199 a month over buying it for $10,000. We evaluated an earlier version and found it fell short of "full self-driving." Tesla has introduced a new subscription plan for the driver assistance package it calls Full Self-Driving (FSD). For $199 per month, owners of some Tesla vehicles will be able to access what the automaker describes as a "suite of more advanced driver assistance features" that are designed to work under a driver's active supervision, including automatic lane changes, active parking assistance, and traffic light and stop sign recognition. Owners can also buy the suite of features for $10,000. Despite the feature's name, no commercially available self-driving cars currently exist.
Tesla is the latest luxury automaker to add feature subscriptions, following in the footsteps of BMW, Cadillac, and Porsche, which all have started offering the option for drivers to pay a monthly or yearly fee to use certain features, instead of paying up front to own them. From streaming services to computer software, monthly subscriptions have proliferated in recent years, leaving some consumers with significant monthly charges.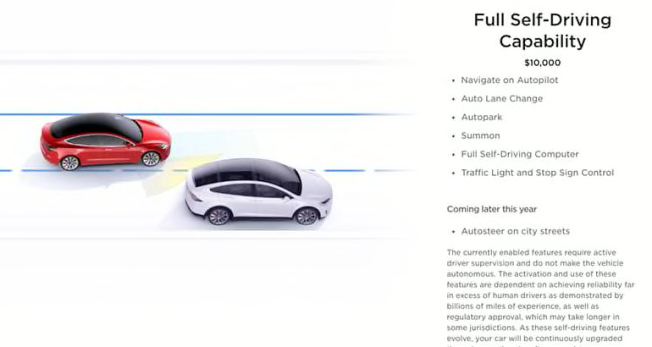 Current Summon is sometimes useful, but mostly just a fun trick. Once we move summon (plus highway driving) to a single FSD stack, it will be sublime.

— Elon Musk (@elonmusk) July 17, 2021
The FSD subscription plan follows years of promises from Tesla that its vehicles will be fully self-driving—including last year when Tesla CEO Elon Musk said that paying for FSD up front would be an "investment in the future." Musk said in 2016 that all new Tesla vehicles would already have all necessary hardware to drive fully autonomously, and he predicted that a hands-free cross-country trip would be a possibility by 2017. In 2019, Musk told attendees of Tesla's Autonomy Investor Day that he felt "very confident" predicting that autonomous Tesla "robotaxis" would be available by 2020. None of these predictions have come to pass, underscoring the risks in paying for an unreleased feature.
In May, the California Department of Motor Vehicles put Tesla "under review" for public statements that may violate state regulations prohibiting automakers from advertising vehicles for sale or lease as autonomous unless the vehicle meets the statutory and regulatory definition of an autonomous vehicle and the company holds a deployment permit.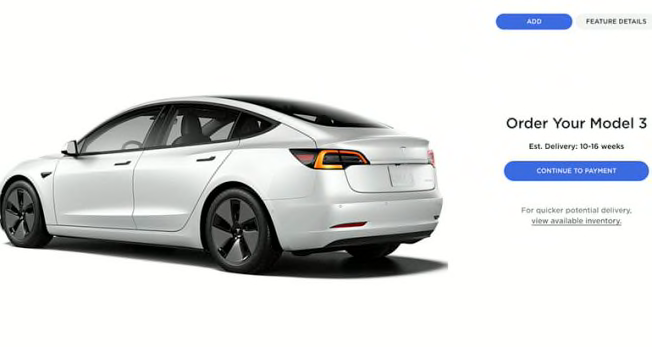 Like Tesla, GM also charges a monthly fee to use its Super Cruise driver assistance feature. Although it currently offers features similar to Tesla's FSD's, at $25 per month after a free trial (or less, depending on which level of OnStar subscription owners have), the cost of Super Cruise is a small fraction of what Tesla owners will pay.
FSD subscriptions are available on all Tesla vehicles with hardware version 3.0. Earlier hardware versions will require an upgrade that costs $1,000. Owners of Teslas with the now-discontinued Enhanced Autopilot package will pay $99 per month for the FSD subscription.