When you shop through retailer links on our site, we may earn affiliate commissions. 100% of the fees we collect are used to support our nonprofit mission.
Learn more.
Yes, toys should be fun, but they make great teaching tools, too—especially when you're concerned about strengthening your child's STEM skills. To help you with holiday gift ideas, we went straight to the experts: moms who work in the tech industry. Here are a few of their favorite things:
Goldie Blox, $10 and up (age 4+)
Recommended by Leah Busque, CEO and founder of TaskRabbit

An engineer by training, Busque hopes to use GoldieBlox's kits to introduce her 2-year-old daughter to the joys of building things, thereby inspiring a lifelong passion for STEM skills.
Instead of an instruction manual, each kit comes with a storybook featuring a young heroine (and, yes, occasionally a hero, too) who solves problems by constructing machines with wheels, hinges, levers, pulleys, and gears. By story's end, your child learns how to make things like a cable car, a parachute, or a carnival ride.
The toymaker's goal? To convince more girls to embrace science, technology, engineering and math beyond the age of 8, when they often lose interest in those boy-centric subjects.
"We believe there are a million girls out there who are engineers," the GoldieBlox website proudly proclaims. "They just might not know it yet."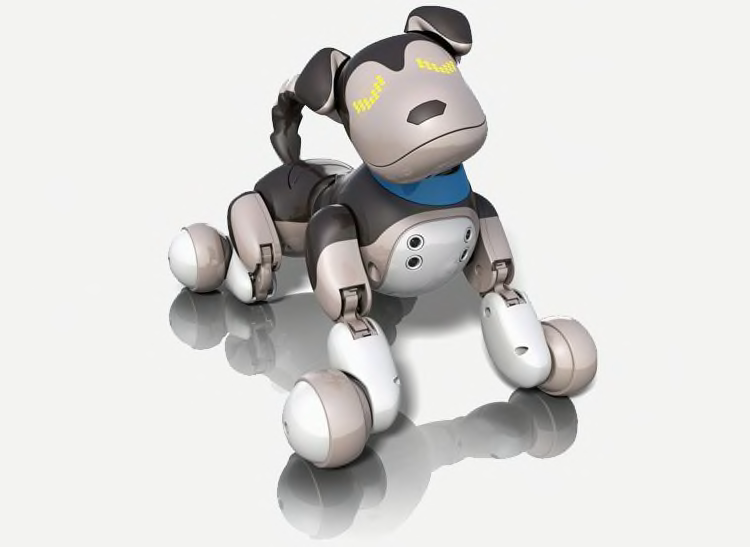 Recommended by Julia Hartz, president and co-founder of Eventbrite

When it comes to gifts, it's hard to beat a puppy—unless, of course, you're allergic to dogs or the chores associated with caring for one. (Does a 6 a.m. walk on a rain-drenched Saturday sound familiar?) This interactive toy solves that problem.
Aside from a periodic recharge via USB cable, it requires no maintenance. But it does respond to voice commands—even those in French or Spanish. With a little training, it will sit, speak, roll over, and play dead. It also wags its tail and responds when you scratch the sensors on its chest.
While it may not teach your child about responsibility like a real pet, it will definitely lead him or her to a newfound appreciation for the marvels of robotics.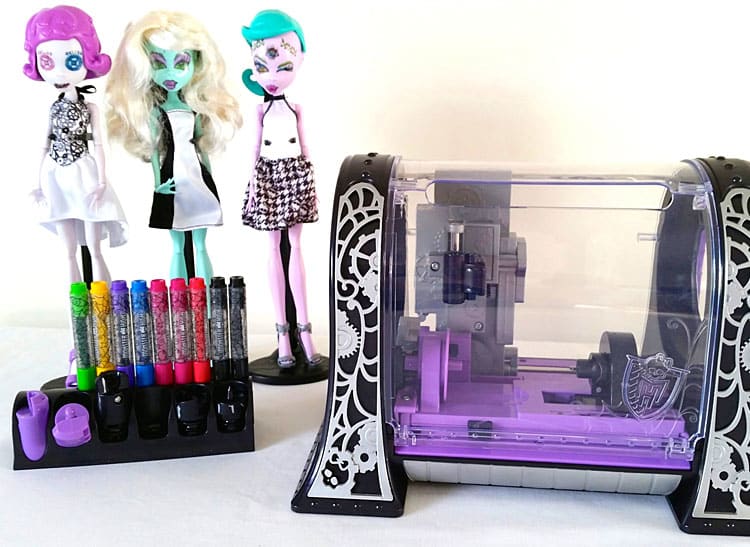 Monster High MonsterMaker, $55 (Age 8+)
Recommended by Danielle Applestone, CEO and co-founder of Other Machine Co.
Applestone is a pioneer in the field of computer-controlled machinery. With backing from the Department of Defense, she and a team of engineers created a low-cost desktop mill in 2013 that lets aspiring inventors carve precise 3D shapes from wood, metal, and plastic using design software on a computer.
The MonsterMaker operates in much the same way, only your child's ghoulish designs get transferred onto plastic toy parts from a desktop or app using computer-controlled markers.
"It's a CNC machine for making custom Monster High dolls," says Applestone. "The software used to do the designs and control the MonsterMaker is very much like a videogame. You can't beat the tagline either: 'You've created a monster!'"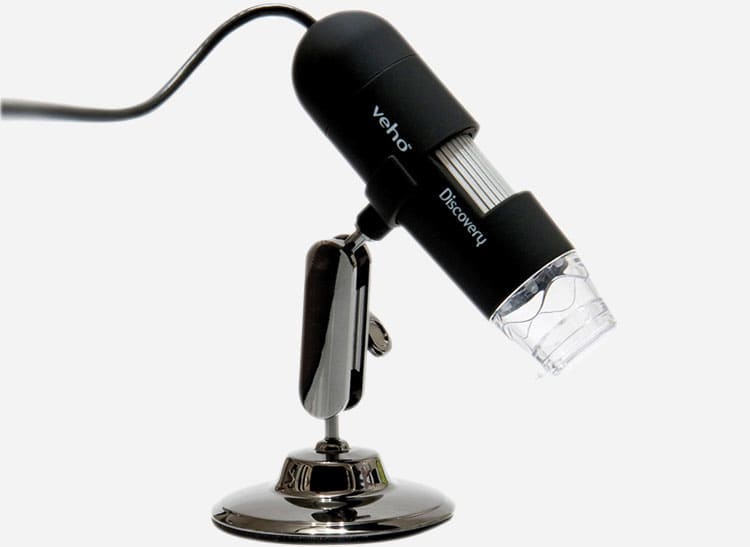 Recommended by Sandy Rubinstein, CEO of DXagency

As the mother of twin 13-year-old boys, Rubinstein has a keen eye for toys that truly engage children. In fact, she often advises educators on tech-related decisions. And so, she speaks with authority about the wonders of drones, Sphero robots, the Apple Watch and the GoPro camera that introduced her sons to the magic of moviemaking. But when we asked her for a gift idea, Rubinstein surprised us with an old standby: the microscope.
To be fair, though, she isn't peddling your grandfather's microscope. She prefers the "awesome" new digital microscopes offered by Veho and Zoomy.
"With the traditional microscope, you had to put your eye in the viewfinder, look inside and try to magnify the object as much as you could," she says. "With the new ones, the thing is projected onto your computer screen and you can really magnify it and start to identify all the bits and pieces." Indeed, they come with LED lights that illuminate your subject and software programs that let you measure objects and record your finds via photo or video. How cool is that?