Best Car Booster Seats Under $40
These models provide the most bang for your buck Great news for parents who have spent big bucks on infant and convertible car seats: ​You don't need to spend a lot of money to get a booster seat that's easy to use and provides good belt fit.
Consumer Reports recently updated its car booster seat ratings with 51 models, including all three types: highback to backless (those with a back that can be used or removed), highback only, and backless. These seats help raise children so that their seat belt fits them correctly.
Properly situated, the shoulder belt should be midway between the neck and shoulder, and across the collarbone and sternum. The lap belt should be low across the upper thighs.
With a proper fit, booster seats provide an essential transition for children from a car seat to sitting like an adult in a car.
Based on CR ratings, we have identified the booster seats that provide good overall performance for less than $40.
Click on the model names to access ratings, features, and specifications.
Highback-to-Backless Boosters
CR recommends boosters with a highback mode for everyday use because they typically provide better shoulder belt fit, some side-impact protection, and a more comfortable place for children to rest their head. The boosters below are listed in price order, from lowest to highest.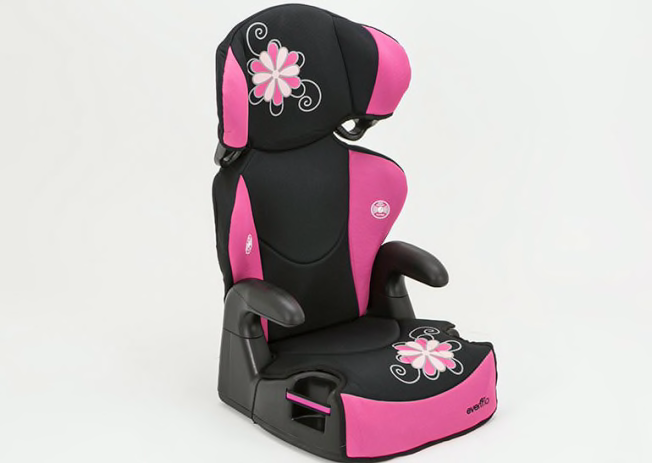 These lightweight and portable options are best suited for occasional use, such as traveling or a car-pool spare.