Best Labor Day Deals on New Cars for 2020
Shoppers can find big savings on good, safe, reliable models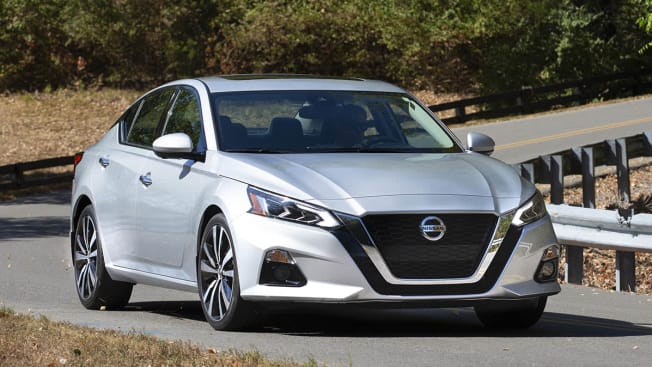 Summer is winding down, and the airwaves are filled with promotions for Labor Day deals on new cars. Consumer Reports has found great deals on good cars during one of the biggest car-shopping weekends of the year.
Our team sifted through a mountain of data looking for models that have potential savings well below sticker price when factoring nationwide discounts. Then, to make sure the featured cars represent smart buys, we concentrated on models with a strong Overall Score, which factors in road-test performance, owner satisfaction, reliability, and safety. (Learn more about CR car ratings here.)
Our analysis shows that you can save from $2,000 to almost $6,000 off the manufacturer's suggested retail price on all 10 of the CR recommended cars and SUVs featured here.
Hyundai, Kia, and Nissan are heavily represented here in part because their current offers extend past Labor Day. There are great deals from several other brands that expire Aug. 31 that are worth exploring as well. (See our full Best New Car Deals list.)
This is an unusual year, as we all know, bringing new complexities and trends in the car-buying realm. Interestingly, these Labor Day deals are not quite as good as we found last year. The most discounted cars right now are mostly from luxury nameplates, and as is often the case, many do not meet our standards for recommendation.
Shop CR's Car Buying Service From Home
The Consumer Reports Build & Buy Car Buying Service is evolving to face the challenges during the pandemic. Our service allows you to access a nationwide network of more than 16,000 dealers to provide up-front pricing information and a certificate to receive guaranteed savings off MSRP.
A growing number of dealerships in the network are part of a Buy From Home program, which allows buyers to complete the buying process without going to a dealership. Participating dealerships take you through the paperwork remotely and deliver a sanitized vehicle right to your home, all at a fair price. Those dealers have a special banner on the site that says "Buy from Home: Have your vehicle delivered to you and complete your paperwork at home."
Become a member to read the full article and get access to digital ratings.
We investigate, research, and test so you can choose with confidence.