When you shop through retailer links on our site, we may earn affiliate commissions. 100% of the fees we collect are used to support our nonprofit mission.
Learn more.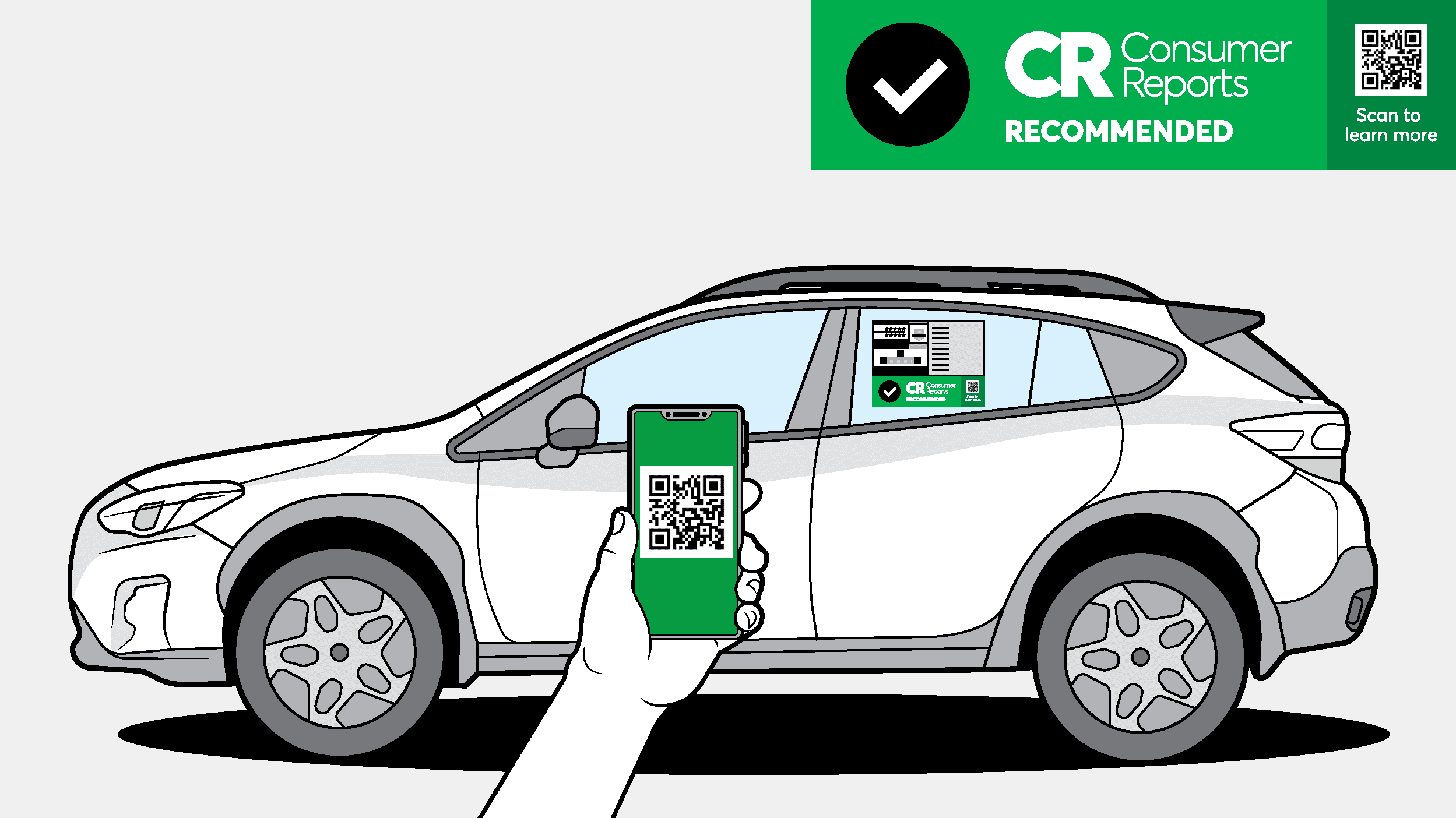 Illustration: RODRIGO DAMATI
With so many product reviews and ratings online these days, it's increasingly difficult to know which are unbiased and truly independent. Indeed, Consumer Reports found in our nationally representative survey of 2,223 U.S. adults last spring that about 4 in 10 Americans who buy a product based on an online review later find that the performance and quality don't live up to the review. Enter CR Recommended (CRR), a new program that gives you easy access to our expert-based recommendations when and where you shop.
We've already launched CRR for many household products—refrigerators and mattresses, to name a few—and soon you'll see CRR for cars, SUVs, and trucks. When you see the CRR logo online, you can click to see the Overall Score for that particular vehicle and learn about our extensive testing that's behind the rating. At a dealership, you can use your smartphone to scan a special QR code (see below). You won't see CRR in any paid advertising.
How CR Recommended Works
The program is a way to increase the visibility of our recommendations, so more car shoppers can benefit from our unbiased vehicle ratings. But it's only after we give our recommendations that manufacturers have the option to display the CRR designation on their websites, on other dealer sites, and at dealerships, provided they agree to our strict usage guidelines.
CR charges manufacturers a fee to display the CR Recommended mark, which helps fund our program's operating costs, including administering and monitoring of the mark to assure proper usage. For products that have a significant health or safety impact, CR may waive this fee.
Only CR members have full access to our ratings, research and reviews, and deals and discounts. Even so, CRR is designed to assist any consumer, including nonmembers, as they shop for cars or other products that are part of the program. We hope the experience will prompt consumers who might not know us to join our community. Our goal is to welcome new members so that together we can champion greater consumer protections.
CR buys, tests, and evaluates the products we rate, and that commitment hasn't wavered in our 85 years. Our Auto Test Center staff members evaluate about 50 vehicles a year, conducting more than 50 tests on each model to assess safety, driving performance, comfort, and ease of use. We anonymously buy the vehicles, just like a consumer would, and we never base our ratings on models borrowed from the manufacturer.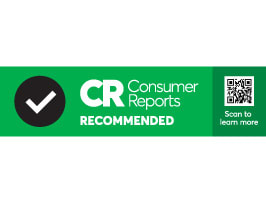 Where You'll See
CR Recommended
When shoppers come across the CRR logo at a store or dealership, they can point their smartphone camera at the QR code and see the product's Overall Score, highs and lows from our review, and a video about our independent testing program.
Editor's Note: This article also appeared in the April 2021 issue of Consumer Reports magazine. For more information, go to our 2021 Autos Spotlight page.