When you shop through retailer links on our site, we may earn affiliate commissions. 100% of the fees we collect are used to support our nonprofit mission.
Learn more.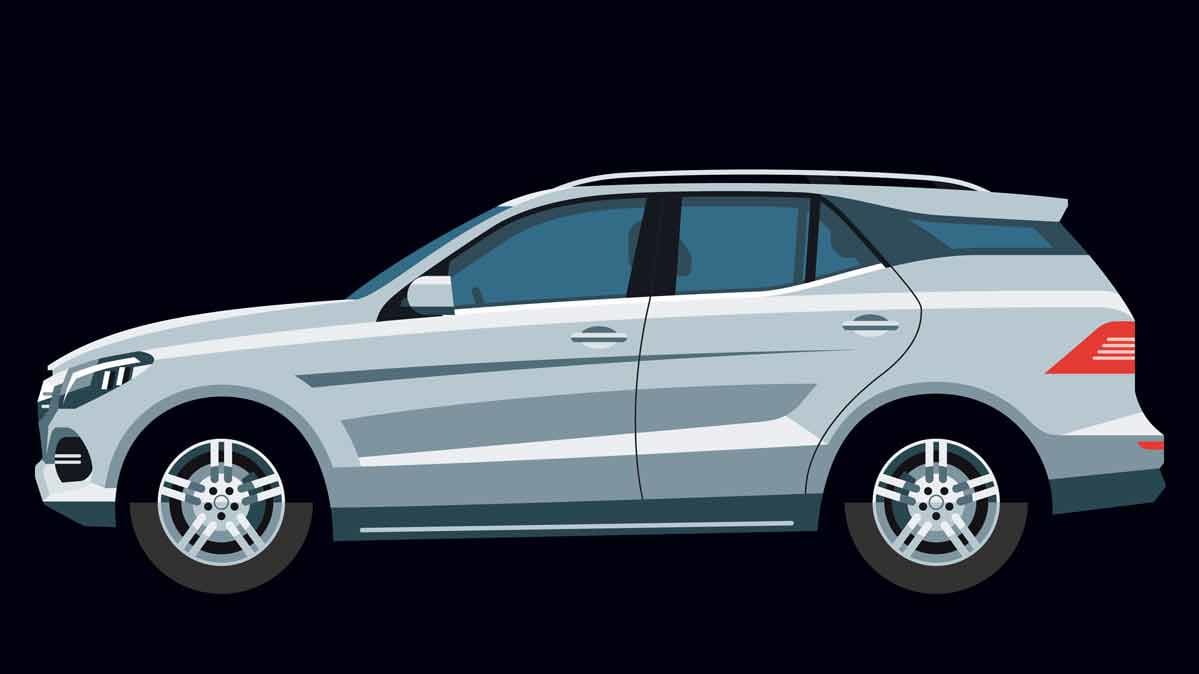 It's easy to be seduced on a test drive: dazzling high-tech features, sparkling trim, a pristine interior, and that heady new-car smell.
But even new cars with solid CR Overall Scores can have drawbacks that aren't easily apparent on a test drive, ranging from excessive noise and poor visibility to a rear seat that's too tight for adults. These Achilles' heels often become apparent only after weeks—or even months—of driving. At that point, it's too late to do anything but learn to live with them.
Fortunately, CR's auto testers drive every vehicle 2,000 miles to break it in before it goes through our rigorous testing program. This gives us a chance to uncover the flaws shoppers should know about, even on popular cars (some with exclusive nameplates) that wow during a short test drive.
We've combed through CR's extensive road-test data to find vehicles that are popular and have Good or Very Good Overall Scores—but are marred by a drawback that may matter a lot to you. (Note that Overall Scores aren't comparable across vehicle types.) We also suggest an alternate—with a higher rating for the problem area—that we feel drivers will find more satisfying.
Take a Test Drive That Tells More
A quick spin around the neighborhood won't reveal much about your prospective purchase. Use these tips and our ratings to increase your chances of being happy with whichever vehicle you decide to buy.
Rate your current ride. Make a list of what you like and—more importantly—what you don't like about your current car. Use it as a measuring stick to evaluate potential purchases.
Try it on for size. Not every car is a good fit for every body type. After adjusting the seat to a comfortable position, make sure the controls are within easy reach. Set the mirrors so that you can clearly see behind and to the sides of the car. During the drive, pay particular attention to seat comfort: Too hard or too soft can accelerate fatigue.
Get familiar with the gadgets. Try using the controls (particularly for the climate and infotainment systems) from the driver's seat. You should be able to easily reach and manipulate them to limit distraction while driving. Redundant buttons on the steering wheel eliminate the need to look at a touch screen or trackpad to make adjustments. If a task requires going through submenus, it will be a distraction when you're driving.
Call all the shots. Drive on roads you know (rather than a route chosen by the salesperson) so that you can compare the ride's smoothness and the cabin noise with your current car. Check visibility by parallel parking. Tell the dealer you want to return for a nighttime drive to check out cabin lighting and headlights.
Be a backseat sleuth. Examine the rear seat to see whether at least two average-sized adults can fit. The space is too snug if you have to duck down to climb in or if your head grazes the ceiling while you're seated. Make sure the seats provide under-leg support and ample room to place feet under the front seat. If you have kids, bring them along to find out whether they can easily get into the second- or third-row seats. Last, make sure your child safety seat can be easily installed and that the trunk or cargo space is large enough for whatever you tend to carry or pack.
Below we present vehicle pairs, with a Fine but Flawed model and a Better Bet.
There are car and SUV examples for each area where there is a deal breaker issue with a particular characteristic, such as usability, visibility, or noise.
Usability & Controls
CR engineers trained in ergonomics evaluate a car's controls and displays to rate how easy it is to interact with vehicle functions, such as audio, climate, phone, and the other various switches and instruments.

Visibility
For safest driving, you need to have a view of your surroundings unobstructed by roof pillars, head restraints, or small windows. CR's visibility rating is incorporated into the score for driving position in our ratings.
Noise
We measure and evaluate noise while driving the test car over various pavement surfaces, including specially built concrete slabs on our test track. Our engineers also note engine, road, and wind noise when driving on local roadways.
Rear-Seat Comfort
We have male and female testers of various ages and sizes evaluate the roominess of the cabin (front and back), the level of seat support, and ease of entry and exit for every car we rate.
Braking Distance
CR's automotive engineers use a precision GPS device to measure exact braking distances in a series of tests from 60 mph to a standstill on both wet and dry pavement.
Editor's Note: This article also appeared in the November 2019 issue of Consumer Reports magazine.