Best Cameras Under $500
These budget models may not sit atop CR's ratings, but they beat out your smartphone in performance and image quality
When you shop through retailer links on our site, we may earn affiliate commissions. 100% of the fees we collect are used to support our nonprofit mission. Learn more.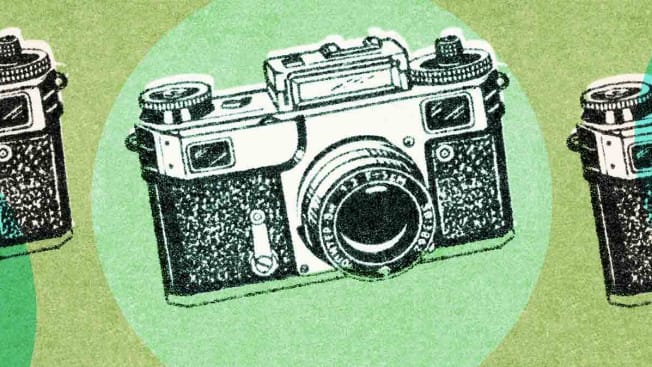 You could easily spend thousands of dollars on a new camera, but if you're just looking to fill the gaps where your smartphone camera fails, you can get away with spending a lot less.
For $400 to $500, you can get a powerful digital camera that not only produces high-quality photos and video—even indoors, when the lighting is low—but also arms you with helpful features. Think manual controls, image stabilization, and WiFi connectivity, which lets you seamlessly transfer images to a phone or computer through an app.
The models listed below don't quite measure up to the higher-priced models on our recommended lists, but they do offer all of those features—and they represent a big improvement over that decade-old point-and-shoot in your closet, and even the latest high-end smartphone cameras.
Each one was rated by our testers on almost 150 data points over the course of three to four weeks to help you make an informed choice. To guarantee that the camera you buy is no different from the one we tested, we purchase every specimen that enters our labs from a retailer—just like you would.
This powerful point-and-shoot takes very good photos and video. The 3x optical zoom lens has a bright f/2 maximum aperture, which can capture images even in dimly lit situations.

At 7 ounces (with battery, memory card, and strap included), the camera is lightweight, a big plus when you're hiking up a mountain or out choosing leafy greens at the local farm with a baby strapped to your back. In addition to the features referenced in the introduction to this story, the G9 X Mark II has a larger-than-average 1-inch sensor and a pop-up flash, both really handy when you're snapping pictures in those low-light situations.

There are, however, a few drawbacks. The model lacks the hot-shoe mount required for certain camera accessories and a viewfinder, which means you'll need to rely solely on the excellent touch-screen display to compose your shots. And the lens stops down to f/4.9 when zoomed in, making it more difficult to capture faraway subjects indoors and at night.
This Lumix camera not only delivers very good photos and videos but also lets you swap out the lens, so you always have the best option for capturing the action on that weekend whale cruise.

Mirrorless cameras slim down by giving up the movable mirror inside an SLR. That means sacrificing the through-the-lens viewfinder that lets you see a shot exactly as it's going to be captured. But the electronic viewfinder in this model works very well.

The camera also has a pop-up flash, a hot-shoe mount, and an excellent large, swiveling touch-screen LCD. And, unlike the other budget models on this list, it can capture 4K resolution video.

At 20 ounces, though, it's bulkier than other mirrorless cameras. Our testers also found that the images made in low light, with no flash, were soft and lacked detail when compared with the best cameras in our ratings. The 14-42mm f/3.5-5.6 lens, like other kit lenses, offers a zoom range between wide-angle and portrait-length but is so-so overall in sharpness and brightness.
Like the models above, this entry-level digital SLR delivers very good images and video, and it offers a viewfinder, a hot-shoe mount, a pop-up flash, and a very good, nonswiveling LCD.

Bundled with a variable aperture 18-55mm f/3.5-5.6 kit lens, it can capture super-wide landscapes and intimate portraits. And our testers found that photos created in low light displayed little visual noise. At 26 ounces, the camera is lighter and more compact than many models in its class, too.

To get even more value out of the Rebel T6, consider adding the 50mm f/1.8 lens, $110. (Read more about lenses.) That gives you one of the most popular focal lengths for pro photographers. With the ability to stop all the way down to f/1.8, you can let in plenty of light when shooting in dark situations. And that allows you to blur the background, crisply isolating a portrait subject in what photographers—and now smartphone manufacturers—trumpet as the bokeh effect.

This SLR model gets a Best Buy rating from Consumer Reports for packing a whole lot of camera into a very affordable package. Our testers rate the image quality as Very Good, with the D 3500 performing well in both daylight and dim-light settings.
While the included kit lens has a fixed focal length—meaning no zoom capabilities—it's also a 50mm lens, the most popular option for professional photographers. (You can always pick up more lenses; here's a good selection—all priced under $400.)
And at just 16 ounces, the D 3500 is lightweight for an SLR, making it easier to port around with you. Overall, our testers found its ease of use to be Very Good.
One potential downside: If you plan to use this camera for shooting video, it doesn't do 4K—just 1080p. That said, our testers found the video quality to be Very Good.