New Ratings Reveal Top-Tier Car Insurance Companies
With premiums rising, here's how to get the best service for your money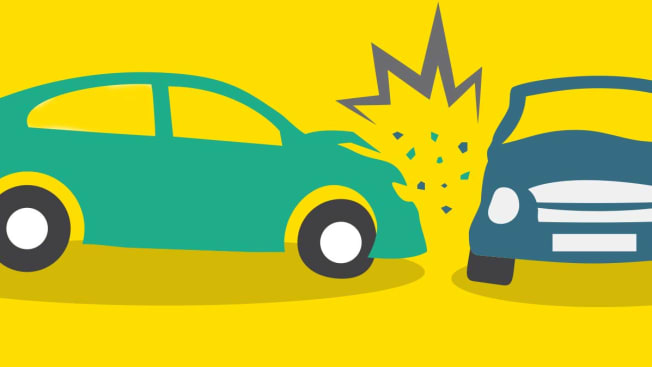 With the price of automobile coverage rising four times faster than the overall rate of inflation, now more than ever you want to get the best insurance service for your dollar.
The good news is that most companies do well by their customers during the all-important claims process. Overall, 91 percent of people who made a claim with their auto insurer in the past three years were highly satisfied with their service, according to Consumer Reports' just-released car insurance ratings, which are based on the experience of 23,000 subscribers.
Even so, three companies—Amica, USAA, and NJM—were standouts. This trio earned overall scores that were significantly better than the others, in general because of prompt responses and attentiveness to claims.
And it turns out that superb performance was no fluke. The same three companies have been consistent top performers in CR's ratings as far back as 1992.
In addition to these three, our survey revealed 11 other top-tier companies that earned reader scores of 90 or higher. They might be worth considering if the top three are not available to you. Amica is not available in Hawaii, and NJM is only available to employees of qualifying member organizations in New Jersey or Pennsylvania. And USAA insurance is only available to members of the military, honorably discharged veterans, or the families of members—about 60 million people.
See the rest of the best and how your current car insurer compares by going to our 2017 car insurance ratings. The ratings represent overall satisfaction with the claims process and satisfaction with vehicle damage estimates, timely settlement payments, freedom to choose a repair shop, and five other claim-related factors for the 27 insurers in our survey.
Of course, price is important, too. Fifty-three percent of our survey respondents were completely or very satisfied with what they're paying for car insurance: a median annual premium of $1,070 for one driver, $1,400 for couples, and $2,626 for families of four or more.
But car insurance prices are now pedal to the metal, meaning they've jumped 8.2 percent in just the last 12 months, nearly four times faster than the overall inflation rate, according to data released last Friday by the Bureau of Labor Statistics.
Insurers blame distracted drivers, increasingly congested roads, and an improving economy that prompts consumers to drive more miles, increasing the likelihood of crashes and upping company costs. "Auto accidents have increased 14 percent over the past two years—the biggest increase in more than 50 years," says Bob Passmore of the Property Casualty Insurers Association of America, an industry group.
Whether you want savings or excellent service, here are more tips and insight on how to get the most value from your car insurance.
Shopping around can be one of your most powerful money-saving tools. But only one in four claimants had compared prices, coverage, or service in the previous year. And nearly half of shoppers checked prices by plodding from one insurer website to the next and the next.
That's a tedious, time-consuming chore that might encourage you to settle on a less-than-optimal premium after only a handful of website visits.
You can cover lots more ground much more efficiently by going to thezebra.com. That comparison-shopping website says it offers estimates from 18 to 35 insurers depending on your state. Such comprehensive searching gets you to the rock-bottom price faster and easier.
One huge money-saving opportunity is something our survey respondents are typically not doing. Almost 80 percent opted for a zero to $500 deductible on their collision coverage and 73 percent did the same with their comprehensive, even though electing a higher deductible lowers premiums.
For example, the annual premium on a zero-deductible policy could be $502 higher than it would be with a $500 deductible. Raising the deductible to $1,000 from $500 would reduce the premium by $141 a year, according to our 2016 analysis of millions of premiums in all 50 states and the District of Columbia.
If you've got a perfect driving record or close to it, call your insurer to ask how raising your deductible would reduce your premiums. Bankroll the savings to build up an amount equal to your higher deductible in case your luck runs out.
Guard Against the Uninsured
Just over half of the time, damage to the cars of claimants in our survey was caused by a collision with another vehicle. Less than 10 percent of those policyholders ran into an uninsured driver and/or got slammed by a hit-and-run. If the uninsured or disappearing driver is at fault, you'll probably have trouble collecting on the damages to you and your vehicle.
Our readers, however, knew how to solve that problem. About 94 percent in the survey have uninsured/underinsured motorist protection. UM/UIM, as it's known in insurance circles, stands in for the other at-fault guy's missing or insufficient liability coverage to pay your vehicle damages and bodily injuries.
This add-on is relatively inexpensive but worth every penny. Make sure you buy the same UM/UIM coverage limits as you have on your own liability insurance.
Correction: This article was updated to indicate where Amica sells car insurance. The company sells car insurance in all states but Hawaii.