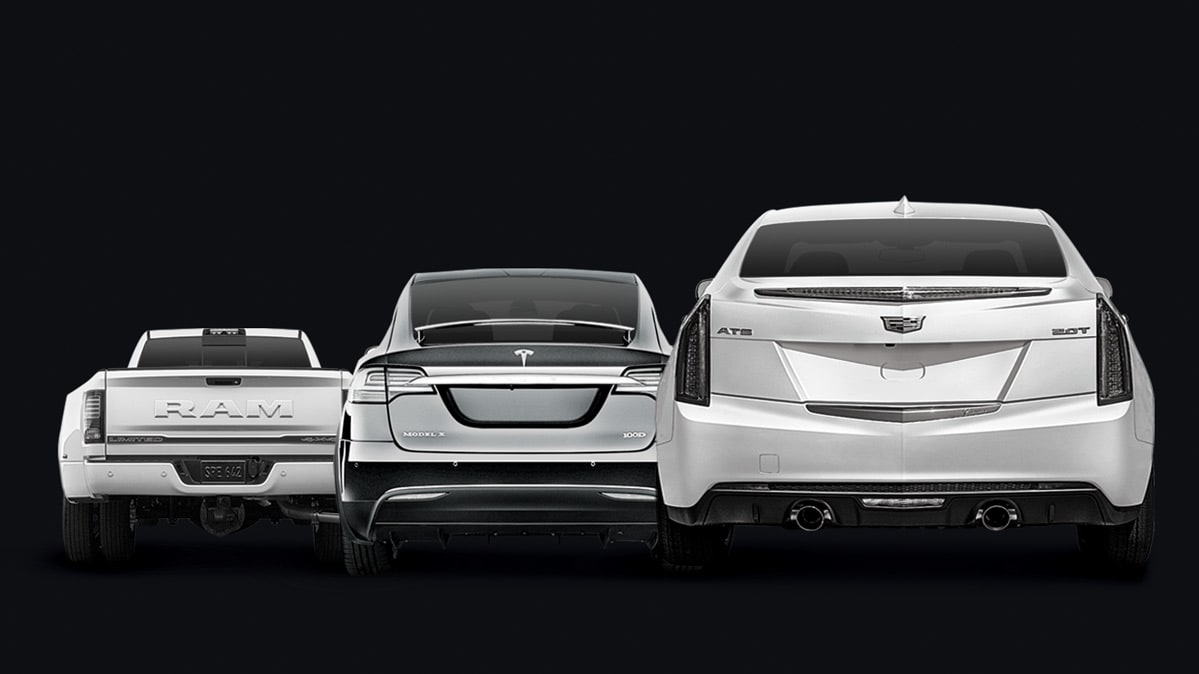 One of the main reasons people buy a brand-new car is the promise of a no-hassle ownership experience, free from the drip-drip-drip of service problems that set in as cars age. Nonetheless, our comprehensive 2018 Annual Auto Survey tells us that some buyers will be taking their brand-new car back to the dealer's service department sooner and more often than other car buyers will.
The models featured here are the 10 least reliable vehicles based on our Annual Reliability Survey. (For more details, check our Guide to Car Reliability.)
Our survey takes a deep dive into the numerous things that can go wrong with a vehicle. We study 17 trouble areas, from nuisances—such as squeaky brakes and broken interior trim—to major bummers, such as out-of-warranty transmission repairs and trouble with four-wheel-drive systems. We weight the severity of each type of problem to create a predicted-reliability score for each vehicle.
Based on that analysis, these models are the least reliable. They are presented in rank order, counting down to the least reliable model, the Ram 3500.
For more details on the models' reliability histories, click through to their respective model pages.
See our complete guide to car reliability and our reliability FAQ for more information on how we survey and analyze reliability data.
Honda Odyssey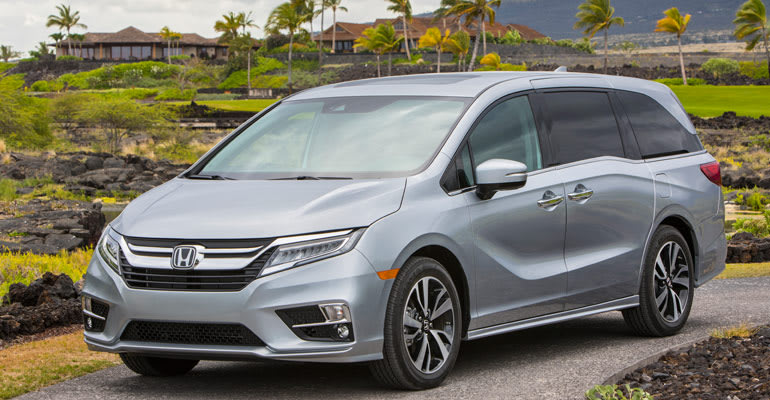 Trouble spots: In-car electronics, power equipment, body hardware.

The Odyssey packs in refinement, quietness, fuel economy, and a relatively intuitive infotainment system. Its interior is very flexible, with the ability to slide the second-row outboard seats sideways. Several connectivity and storage features keep the entire family happy. The 280-hp, 3.5-liter V6 engine supplies ample power and is teamed with a fairly unobtrusive nine-speed automatic transmission. The top trims, Touring and Elite, get a slicker 10-speed transmission. The engine is smooth, punchy, and hushed, but there is no all-wheel-drive option. The ride is very comfortable, the cabin is quiet, and handling is sound. However, the push-button gear selector is a nuisance to use when parking. The optional 8-inch infotainment touch screen is easier to use than the previous offering, but it can still be distracting.

Price as tested: $40,300

See the complete Honda Odyssey road test.
Volkswagen Atlas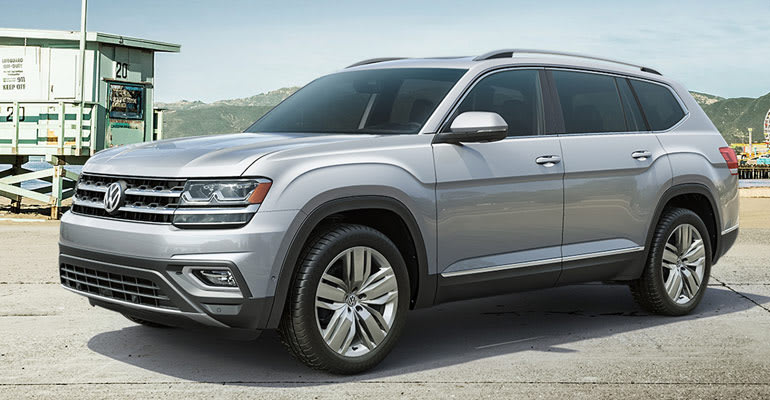 Trouble spots: Climate system; transmission, minor; noises and leaks.
Volkswagen's Atlas is a formidable competitor among three-row SUVs. The Atlas drives well, with a comfortable ride and surprisingly agile handling for its size. The cabin is quiet and very accommodating, including a true third-row seat that's fit for adults. A unique, effortlessly articulating second row allows a clear access path to the wayback. The controls are a model of clarity, with an easy-to-use infotainment system. Though the V6 engine and smooth eight-speed automatic make the Atlas feel lively during everyday driving, its acceleration trails competitors and its 20 mpg overall fuel economy is not outstanding. Towing capacity is a generous 5,000 pounds. Beginning with the 2019 model year, forward-collision warning, automatic emergency braking, blind-spot warning, and lane-keeping assist are standard.

Price as tested: $44,165

See the complete Volkswagen Atlas road test.
Buick Enclave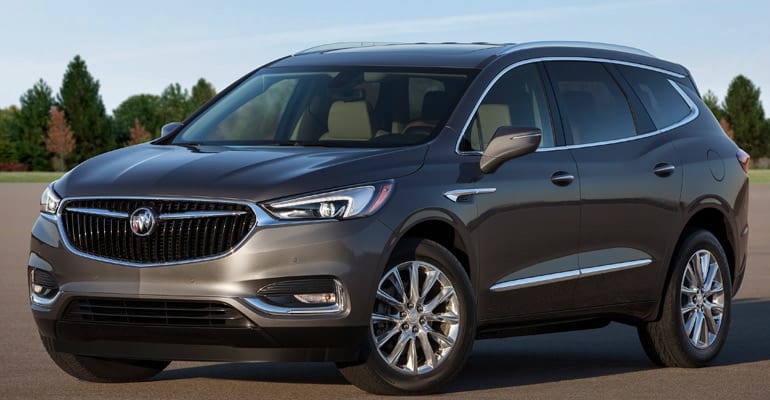 Trouble spots: Transmission, minor; climate system; emissions/fuel system.
The large, three-row Buick Enclave underwent a full redesign for 2018. It provides improved fuel economy, more space, and a variety of safety and connectivity features. Power comes from a lively 3.6-liter V6 teamed with a smooth, responsive nine-speed automatic. We got 18 mpg overall in our tests. Towing capacity is 5,000 pounds. The roomy cabin is very quiet, and the ride is comfortable, befitting a Buick flagship. The third-row seat is relatively roomy for the class. The infotainment system is easy to use, but the unintuitive gear selector is a nuisance in parking maneuvers. A manual sunshade for the sunroof and only a two-way lumbar adjustment for the seat are odd, given the price. Low-speed automatic emergency braking and forward-collision warning are standard, though only on top versions costing more than $50,000.

Price as tested: $55,680

See the complete Buick Enclave road test.
Chevrolet Silverado 2500 HD
Trouble spots: Engine, major; noises and leaks; in-car electronics.
The HD Silverado and its twin, the GMC Sierra HD, are designed for heavy towing and hauling. And they share reliability ratings. The 6.0-liter V8 and 6.6-liter turbodiesel engine are both mated to a six-speed automatic. The latter works well and employs a heavy-duty Allison-made transmission. A natural-gas version of the 6.0-liter V8 is also available. The LTZ trim has a luxurious cabin. If you don't plan to go off-road, the Z71 suspension is superfluous—it severely degrades ride comfort. These HD pickups are the better choice for commercial snow-plowing duties. Available safety features include forward-collision warning, lane-departure warning, and front and rear park assist. Android Auto and Apple CarPlay are compatible with the infotainment system.

Price as tested: $62,995

See the complete Chevrolet Silverado 2500 HD road test.
Kia Cadenza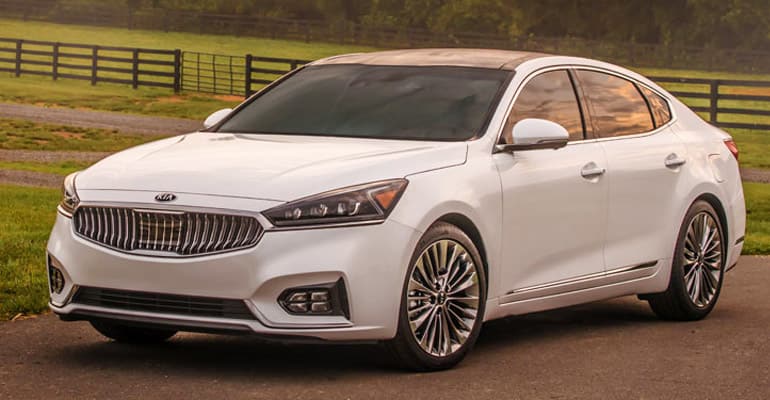 Trouble spots: Climate control, fuel/emissions system.

The Cadenza is a competent large sedan that flies under the radar. It is considerably bigger than the Optima and is competitive with the Chevrolet Impala and Toyota Avalon. The car is roomy and quiet, with easy-to-use controls. The ride is pleasant enough, though not particularly plush. Handling is secure when the car is pushed to its limits, but the Cadenza is better suited to long-distance cruising. The 290-hp, 3.3-liter V6 is slick and powerful, and the eight-speed automatic shifts smoothly. This combination returned 24 mpg overall in our tests. Higher-end Limited versions include additional soft surfaces and more-luxurious leather seats. Automatic emergency braking and lane-departure warning are available, but only in upper trim versions that cross the $40,000 mark.

Price as tested: $36,945

See the complete Kia Cadenza road test.
Chevrolet Traverse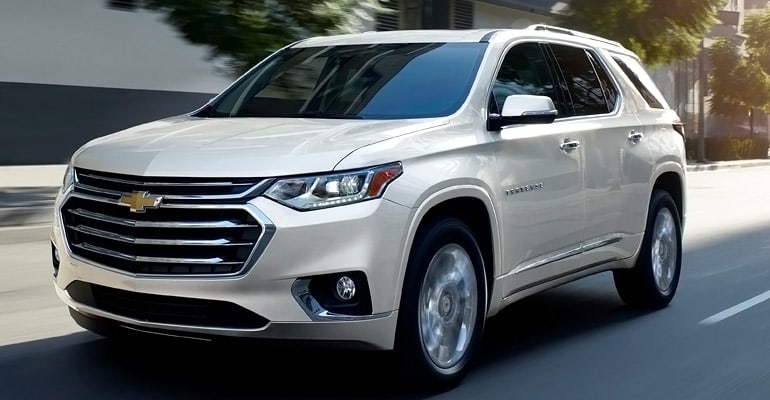 Trouble spots: Transmission, minor; in-car electronics.

The Traverse has a quiet interior, a very comfortable ride, and responsive handling, making it a viable alternative to full-sized SUVs such as the Suburban. It's also a competent challenger to established three-row SUVs. The 3.6-liter V6 engine supplies ample power and quick acceleration, and gets 20 mpg overall. Front- and second-row captain's seats are comfortable, and the third row is roomy. An eight-passenger configuration is available. We like the intuitive infotainment system. The manual sunroof shades are out of place in the $50,000 Premier trim. Only the top trims have forward-collision warning and automatic emergency braking. There is an available system that monitors teen drivers, and a rear-seat reminder designed to prevent a small child from being left unattended in the Traverse.

Price as tested: $49,945

See the complete Chevrolet Traverse road test.
Honda Clarity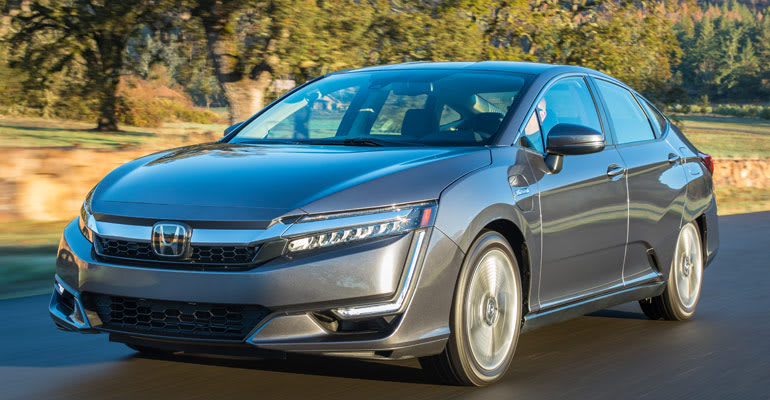 Trouble spots: Climate control, fuel/emissions system, body hardware.

The Clarity comes in three versions: an electric, a plug-in hybrid, and one powered by hydrogen. The plug-in hybrid is the most practical version for everyday use and has a 48-mile all-electric range before the gas engine kicks in. It takes 2.5 hours to recharge with a 240-volt charger, and 12 hours on 120 volts. The car works well in electric-only mode, but in hybrid mode the engine makes a loud ruckus. The ride is comfortable, but its handling is rather clumsy. The cabin is roomy, but the front seats are uncomfortable because of their short bottom cushion and lack of lower-back support. Forward-collision warning and automatic emergency braking are standard, but there is no true blind-spot detection system that covers both sides. The Clarity also uses Honda's unintuitive push-button gear selector. The electric version has a short Environmental Protection Agency-rated range of 89 miles.

Price as tested: $34,290

See the complete Honda Clarity road test.
Cadillac ATS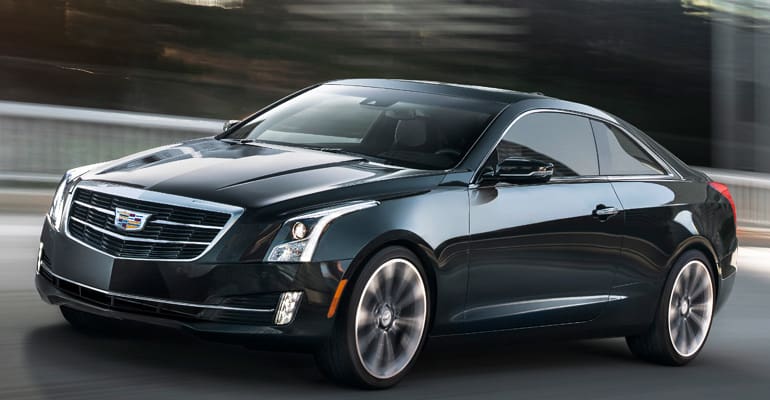 Trouble spots: In-car electronics, climate system, drive system.

The ATS sedan is discontinued for 2019, but the coupe soldiers on. Nimble, capable handling and sharp steering make the ATS a treat to drive. The 2.0-liter, turbocharged four-cylinder engine is quick, but it doesn't feel all that powerful and got just 23 mpg overall when we tested it with the old six-speed automatic transmission, which has been supplanted by a better eight-speed unit. A smooth, refined 3.6-liter V6 is also available. The ride is taut, and braking is excellent. However, the Cue infotainment system, with its flush buttons, is very convoluted and frustrating to use. The interior is well-finished but very snug, particularly in the back. The high-performance ATS-V gets a 464-hp, twin-turbo V6.

Not tested (coupe).

See the Cadillac ATS model page.
Tesla Model X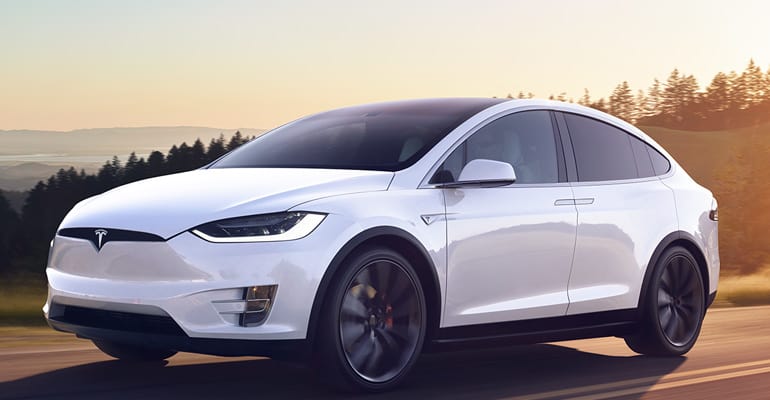 Trouble spots: In-car electronics, noises and leaks, body hardware.
The electric-powered Model X is more showy than practical. It features rear doors that open up and out of the way, giving easy access to the second-row seats. But these massive doors take their time to open and close. The huge windshield extends up and over the front-seat occupants, making the cabin feel airy and futuristic. Buyers can opt for a five-, six-, or seven-passenger seating configuration, but unlike in every other SUV, the second row doesn't fold if you have the two captain's chairs, which compromises utility. Getting into the third-row is complicated by having to motor the middle seats forward, but at least the resulting entry path is decently sized. Like the S, the Model X is very quick and handles well. But ride comfort and noise isolation aren't as good as in the S. The 90-kilowatt-hour version we tested had a realistic 230-mile range. Optional is Tesla's Autopilot, which can add convenience but could potentially lull drivers into complacency.

Price as tested: $110,700

See the complete Tesla Model X road test.
Ram 3500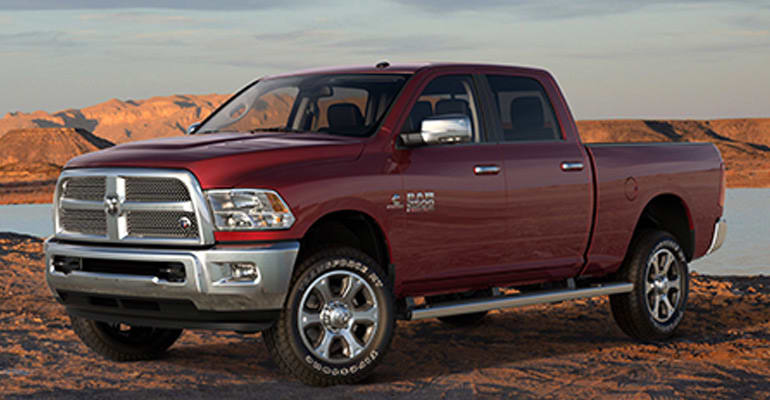 Trouble spots: Steering/suspension, fuel/emissions system, engine cooling, noises and leaks.

The Ram 3500 mirrors the recent improvements that benefited the Ram 1500 but is much bigger and brawnier. Chrysler's powerful 383-hp, 5.7-liter V8 is the standard engine, but you can opt for the torque-rich 6.7-liter Cummins turbodiesel. That strong-pulling diesel engine is not available on the Ram 1500. There is also a 6.4-liter V8. The truck lends itself easily to fifth-wheel towing and can be outfitted with a snow-plow preparation kit. The crew cab's rear seat is very roomy, but access to the tall cabin is a chore.

Not tested.

See the Ram 3500 model page.
Consumer Reports is an independent, non-profit organization dedicated to helping consumers. We make it easy to buy the right product from a variety of retailers. Clicking a retailer link will take you to that retailer's website to shop. When you shop through retailer links on our site, we may earn an affiliate commission – 100% of the fees we collect are used to support our mission.
Learn more.
Our service is unbiased: retailers can't influence placement. All prices are subject to change.