When you shop through retailer links on our site, we may earn affiliate commissions. 100% of the fees we collect are used to support our nonprofit mission.
Learn more.
The Obama Administration is proposing massive funding and regulatory assistance that will enable autonomous vehicles to ply U.S. highways and roads in the not-distant future.

U.S. Transportation Secretary Anthony Foxx today announced the administration will "do everything we can to advance safe, smart and sustainable transportation innovations. We are bullish on automated vehicles."
President Barack Obama is proposing spending $3.9 billion dollars over the next 10 years to help accelerate projects related to the development and safety of self-driving cars, Foxx said at a press conference at the Detroit auto show.

Showing support for this government-industry venture were key industry figures, including Mark Reuss, General Motors executive vice president of global product development; John Krafcik, CEO of Google's self-driving car project; and Mark Rosekind, head of the National Highway Traffic Safety Administration.

Despite the fanfare and proliferation of industry executives on hand, no specific new laws or regulations related to autonomous vehicles were officially announced. But Foxx did detail two first steps from NHTSA for integrating self-driving vehicles into the market.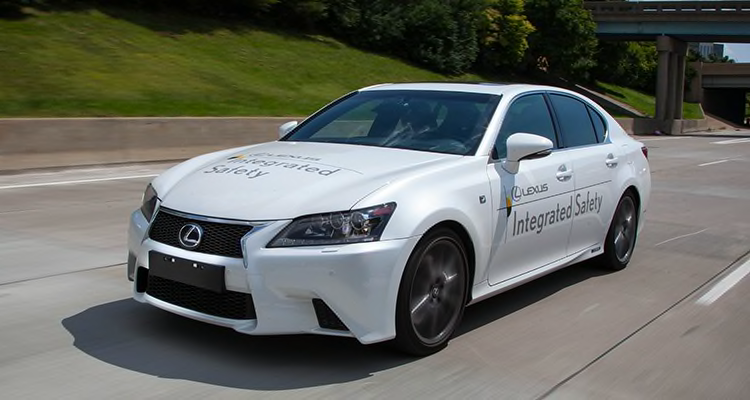 First, they will develop and propose new policies to help the 50 states "advance to this new era of safety" in a way that's consistent among them, given a national policy on self-driving cars. In other words, NHTSA would like to get all the states on the same regulatory page. Foxx said NHTSA will propose best practices "for the safe operation for fully autonomous vehicles."

Possibly more interesting to auto manufacturers, Foxx said the administration is planning to propose new "regulatory interpretations," to aid builders of automated cars as they move forward with safety innovations. Further, Foxx said he was personally asking automakers to submit more requests for interpretation and regulatory exemptions, stating they want to "work with your progress, not hold it back."

Why are autonomous cars so important? Foxx says the future of the U.S. transportation system is in jeopardy, due to congestion and pollution, not to mention damage to infrastructure thanks to climate change weather events. A road filled with self-driving cars should also save time and fuel, he claimed. There's a safety factor, too, as 80 percent of car accidents are due to human error, according to NHTSA estimates.
Eliminate these errors, as promised by autonomous cars, and Foxx said, "more than 25,000 lives would have been saved in 2015 alone."
"This is an important announcement for consumers. Self-driving cars may have the potential to reduce crashes and save lives, and federal officials today committed to investing in research and testing to see if that's true. As NHTSA considers possible policy changes related to these vehicles, we look forward to an open and rigorous process to ensure these and all cars are safe," said William Wallace, policy analyst for Consumers Union, the policy and advocacy arm of Consumer Reports.