Anyone with children understands the importance of car-seat safety and how hard it is to get it right.
That's why you should take advantage of Seat Check Saturday on Sept. 24 and have safety experts look at how you've installed and how you operate your car seat. The annual event concludes National Child Passenger Safety Week, Sept. 18-24.
Almost half of all child seats put in cars (46 percent) include mistakes in installation or in securing the child to the seat, according to data released last year by the National Highway Traffic Safety Administration (NHTSA). The errors "reduce the protection of that car seat or booster seat in the event of a crash," the agency concludes. Yet earlier studies suggest that parents and caregivers were "overconfident" that they had done it right.
A car-seat check can help bridge the gap between thinking you've got it right and knowing you have. Motor vehicle crashes are the No. 1 killer of children over the age of 4, so it's best to take advantage of such an event.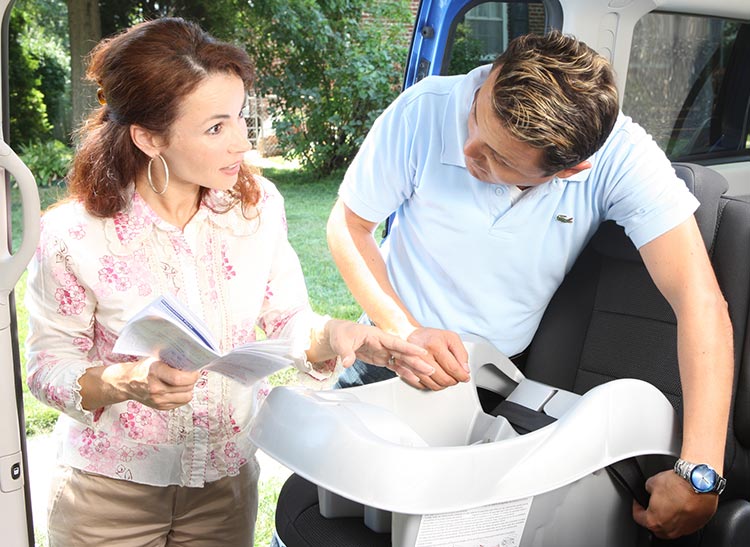 Among the Benefits of Attending
One-on-one expert advice: Car-seat check events provide expert advice from at least one, and often more, certified child passenger safety (CPS) technicians and instructors. These experts can evaluate the fit of your child to the seat and how the seat is installed in your car. They can even help you select the proper seat for your child and installation instruction to get it right.
It's free: Due to their popularity, some events are first-come, first-served, and others require appointments. The CPS techs are usually volunteers or are providing their services as part of their job (think: nurses, law enforcement officers, firefighters, etc.).
Tricks of the trade: Even if you think you've done a good job installing your seat, remember that active CPS techs have installed hundreds of seats. That makes the chances that they've dealt with your specific seat much more likely. They can provide tips on how to make the installation easier and more secure.
Education: The goal of car-seat check events is not to do the installation for you but rather to provide you with the knowledge to be able to get a secure installation yourself once you leave. Techs are instructed to educate and to ultimately have you participate in the installation, so that you're far better equipped to do it yourself next time.
Recall check: As part of the events, technicians will check your seat to determine whether it has any current recalls that you may not have been aware of. Recalls are initiated for real safety concerns, so making sure you know and follow-up on any recommendations from a recall is important for your child's safety.
To see whether there is an event near you on Seat Check Saturday, or any day throughout the year, use NHTSA's seat check locator, or watch for local announcements in your area. Many fire stations, hospitals, and police stations have permanent seat check "stations" where you can call for an appointment.
Consumer Reports is an independent, non-profit organization dedicated to helping consumers. We make it easy to buy the right product from a variety of retailers. Clicking a retailer link will take you to that retailer's website to shop. When you shop through retailer links on our site, we may earn an affiliate commission – 100% of the fees we collect are used to support our mission.
Learn more.
Our service is unbiased: retailers can't influence placement. All prices are subject to change.