When you shop through retailer links on our site, we may earn affiliate commissions. 100% of the fees we collect are used to support our nonprofit mission.
Learn more.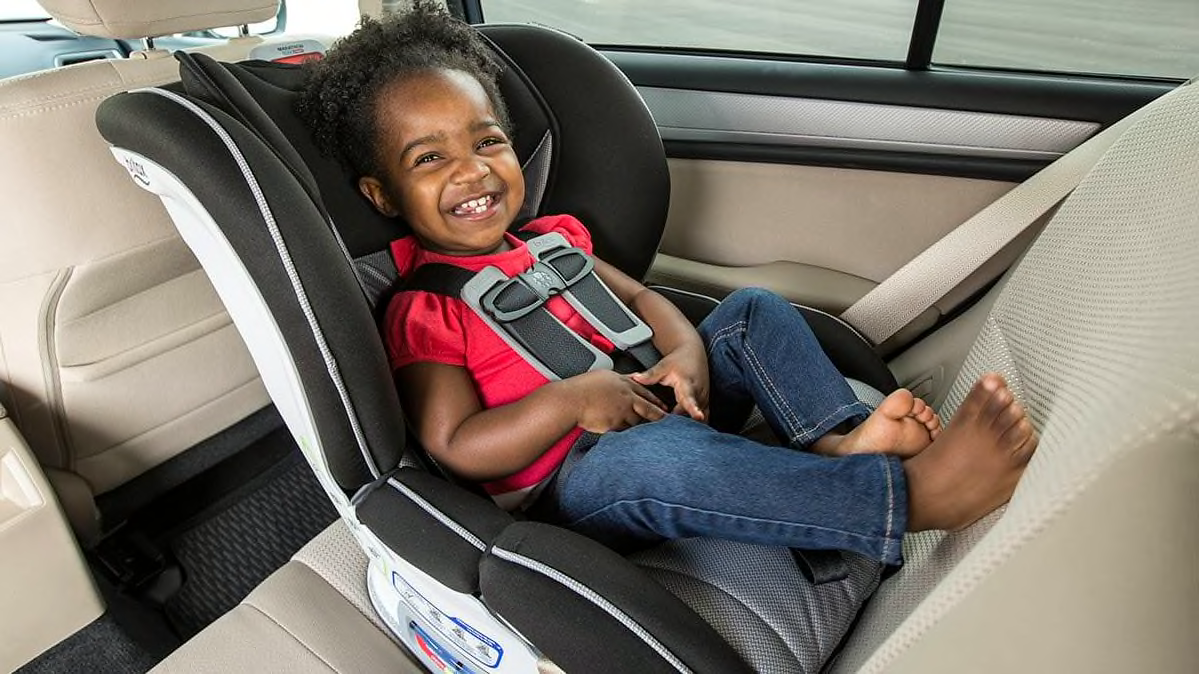 The American Academy of Pediatrics (AAP) has removed the age guideline for determining how long children should stay rear-facing in their child car seats—placing the emphasis instead on the height and weight limits of the seats.
Previously, the advice included a minimum age guideline of 2 years old for when the child should advance to the forward-facing orientation. This policy change reflects the latest available real-world pediatric injury data.
In this recommendation, Consumer Reports agrees with putting the emphasis on the size of the child.
"Parents and caregivers should never be in a rush to move kids along to the next seat type or orientation," says Emily Thomas, Ph.D., auto safety engineer at Consumer Reports' Auto Test Center. "Each move to the next step can actually be a step down in terms of a child's overall safety. In this case, making the transition to forward-facing too early exposes your child to head and spine injuries during a crash."
The AAP's best-practice recommendations for other seat types remain unchanged.
"The policy has always said stay rear-facing until the child reaches the height or weight limit. Fundamentally there isn't a difference in what we're saying," says Ben Hoffman, M.D., chair for the AAP's Council on Injury, Violence, and Poison Prevention. "Everything we know continues to tell us that rear-facing is the safest way for kids to travel. Parents should keep their kid rear-facing as long as they can in their seat."
What This Change Means for Parents
Don't be tempted to immediately move children to a forward-facing seat once they have outgrown their rear-facing-only infant car seat (one with a detachable carrier). At that point in time, children need to be moved to a convertible seat, but they should remain rear-facing.
Most babies first outgrow their infant car seat by height rather than by weight, Thomas said. Because of that, we recommend that parents switch from a rear-facing infant seat to a rear-facing convertible car seat no later than your child's first birthday.
Once in a convertible seat, parents should keep children rear-facing until they have reach the height or weight limit for the seat.
Rear-facing infant seats still provide the best fit for newborns and offer the convenience of a detachable carrier, so parents can expect to need a minimum of three seats to best protect their children through the car-seat years: a rear-facing infant seat, a convertible seat (used rear-facing first, then transitioned to forward-facing when appropriate) and a booster seat. See our car-seat timeline below.