The all-wheel-drive Fiat 500x is the Jeep Renegade's Italian assembly-line cousin. Like any relative, it shares some of the same family virtues—and deficiencies. But the Fiat has its own personality and spirit. Where the Jeep is boxy and upright, with a rugged individualistic appeal that says, 'Let's get up early and go exploring,' the 500X is curvy and eye-pleasing—ready for a late date at a nightclub. But the after-party hangover lasts well past the next morning.
You'll want to wrap Fiat's twee 500X crossover in a loving embrace, thanks to adorable styling that makes it look like a real-life version of Luigi from the movie "Cars." But after a too-short while, that initial thrill evolves into the disenchantment of an ill-advised fling.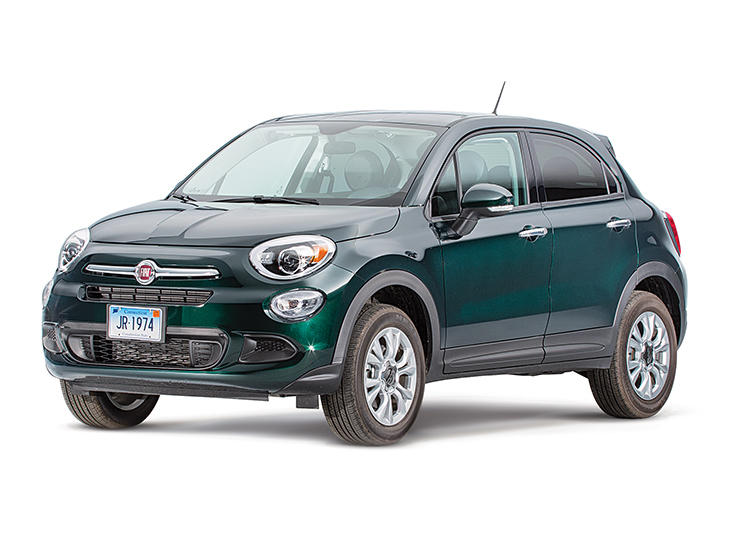 With its cute design and cool interior, the 2016 Fiat 500X has loads of appeal in the showroom or on a quick test drive, but a long-term relationship is likely to be fraught with frustration.
We've grown accustomed to the slow acceleration of this new crop of subcompact crossovers. But anyone expecting la dolce vita will wind up yelling made-up Italian curses at the reluctant engine and obstinate transmission. Even if the engine had enough power to deliver acceleration with any gusto, the 2016 Fiat 500X feels bogged down by its nine-speed automatic, which is neither smooth nor responsive. Shifts are stiff, and there's a reluctance to downshift.
Pokiness often translates into a fuel economy bump, but that's not the case here. The car's overall 23 mpg fuel consumption is more akin to certain larger, more powerful six-cylinder-equipped crossovers.
Like its Jeep Renegade cousin, the 2016 Fiat 500X is annoying even when standing still, with an idle vibration that chatters through the steering wheel and seat. It's enough to make you want to shift into neutral at traffic lights.
Traverse a bumpy surface and the Fiat reveals a dreadful ride that beats you up with stiff shots to your kidneys. Even the highway ride is a tiring, unsettled affair, with a nervous jitter going through your hands and spine. All the while, your ears are assaulted with a cacophony of engine, road, and wind noise.
Despite its raised ride height, the 2016 Fiat 500X is fairly responsive in corners and you don't feel much body lean. At least the Fiat engineers got that part of the suspension tuning correct. Still, the steering gives no touchy-feely feedback to your input, removing any enjoyment from the drive. The grabby brakes, particularly at low speeds, are another source of frustration.
Unlike its rugged Jeep cousin, the 500X's interior feels as if its designers spent some time among the couture shops of Milan. The layout is stylish and possesses some flair, with body-color panels and whimsical—though cheap-feeling— buttons, knobs, and switches.
Our midtrim 500X Easy came with a generous options package, including heated seats and steering wheel. But the seats lack sufficient support, even with the power lumbar adjustments for the driver. Visibility out the back is restricted, so if you're smitten with the 500X, make sure to get the optional rear camera and blind-spot monitoring.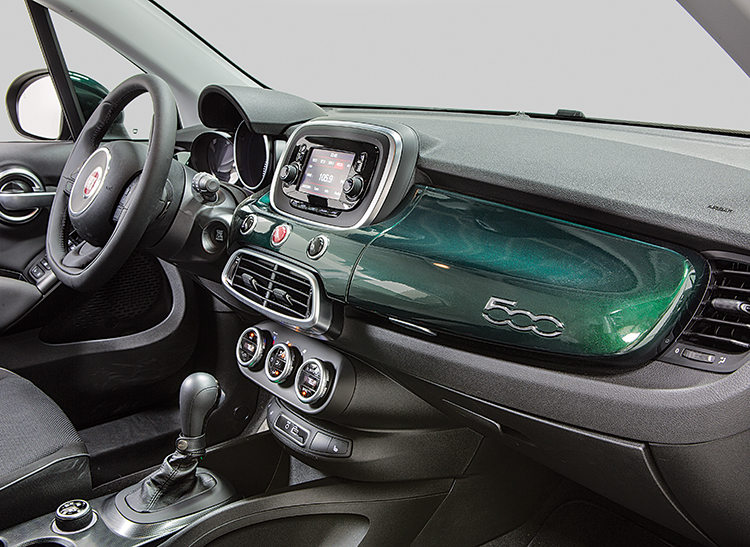 Fiat incorporated Chrysler's Uconnect infotainment system into the 2016 Fiat 500X with a 5-inch touch screen. It's a big step up from the basic system that evokes DOS-era computers, plus it includes Bluetooth. Despite that, the displays have some quirks. You have to configure the gauge cluster to show the outside temperature, and if you shut off the radio, the time display inexplicably goes away.
Yes, this is a small vehicle—no getting past that. The rear seat isn't accommodating, and cargo space is modest, even compared with its subcompact SUV peers. But it has lots of electronic safety aids and did well in Insurance Institute for Highway Safety crash tests.One last caveat: Its 500 and 500L cousins have been saddled with well-below-average reliability. This model probably will follow suit.
Read the complete Fiat 500X road test.
Editor's Note: This article also appeared in the January 2016 issue of Consumer Reports magazine.
Consumer Reports is an independent, non-profit organization dedicated to helping consumers. We make it easy to buy the right product from a variety of retailers. Clicking a retailer link will take you to that retailer's website to shop. When you shop through retailer links on our site, we may earn an affiliate commission – 100% of the fees we collect are used to support our mission.
Learn more.
Our service is unbiased: retailers can't influence placement. All prices are subject to change.