When you shop through retailer links on our site, we may earn affiliate commissions. 100% of the fees we collect are used to support our nonprofit mission.
Learn more.
Babies and young ones require lots of stuff—changes of clothes, strollers, diaper bags, toys, special food, and more—so many people prioritize cargo space when purchasing their first family car. But the most critical consideration for transporting infants and toddlers is how the vehicle accommodates car seats.
Your child should be restrained in a car seat from the moment you take your baby home from the hospital until he or she begins using the seat belts, usually around the age of 7 or 8 with a booster seat. Every state requires that kids up to 4 years old ride in child seats.
While we check to see how every tested child seat fits into vehicles, we also look at each tested vehicle's child-seat friendliness: how easy it is to attach and secure LATCH and top tether straps, how easy it is to securely install the seats using both LATCH and belts, and how much space is left over for other passengers.
The following vehicles score highly for child-seat friendliness and will make the harried lives of parents a bit easier.
Remember, with little ones messes are inevitable. To make cleaning up easier, consider leather seats—either real or faux.
You'll find specific savings for each model, including other trim variations, on the Consumer Reports car model pages linked below.
Consumer Reports Build & Buy: In addition to car research, ratings, and ranking Consumer Reports offers subscribers access to the Build & Buy Car Buying Service at no additional cost. Through this service, a nationwide network of about 9,000 participating dealers provide upfront pricing information, as well as a certificate to receive guaranteed savings off MSRP (in most states). The pricing information and guaranteed savings includes eligible incentives. Consumer Reports subscribers have saved an average of $2,954 off MSRP with the Build & Buy Car Buying Service.
Audi Q7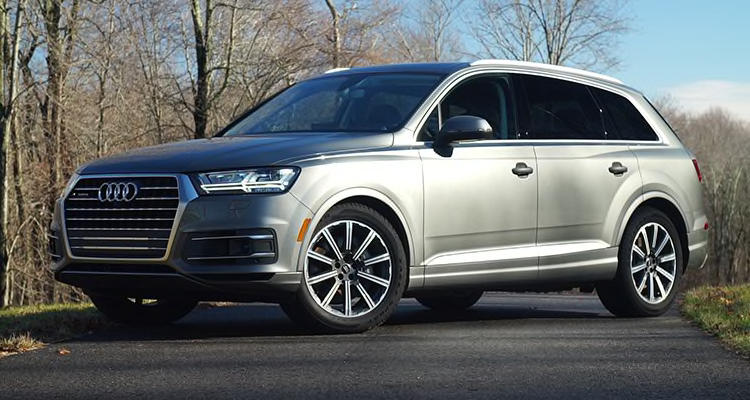 Overal MPG: 20
Price Range: $54,800-$64,300
The seven-passenger Q7 has a luxurious, super-accommodating, and quiet cabin that's perfect for a family with three or more children. It's the highest-rated SUV we've ever tested, and it excels at accommodating child seats. All rear seats are equipped with their own lower LATCH and tether anchors—a rarity among SUVs—and you can fit three child seats across the second row. Plus, key safety features such as forward-collision warning with automatic emergency braking come standard. Despite its size, the Q7 is easy to drive. Expensive, yes, but it's worth every penny.
Read our complete Audi Q7 road test.
Hyundai Azera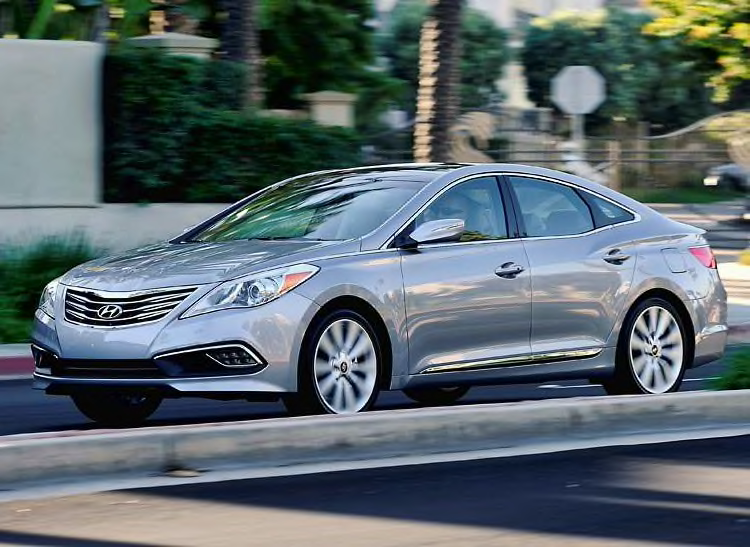 Overall MPG: 23
Price Range: $34,100-$39,300
The Azera is refined and loaded with features, from its smooth V6 and six-­speed automatic to a luxurious interior and intuitive infotainment system. But beyond that, it's a great fit for families with young children. It has plenty of cabin space­—with a particularly roomy rear seat—and is extremely child-seat-friendly. In fact, it was easier to fit a child seat in the Azera than in many considerably larger sedans. Leather seats come standard, so cleaning burped-up formula is a snap. If all of that isn't enough, the Azera isn't a big seller, so you can easily negotiate a discount.
Read our complete Hyundai Azera road test.

Subaru Impreza Hatchback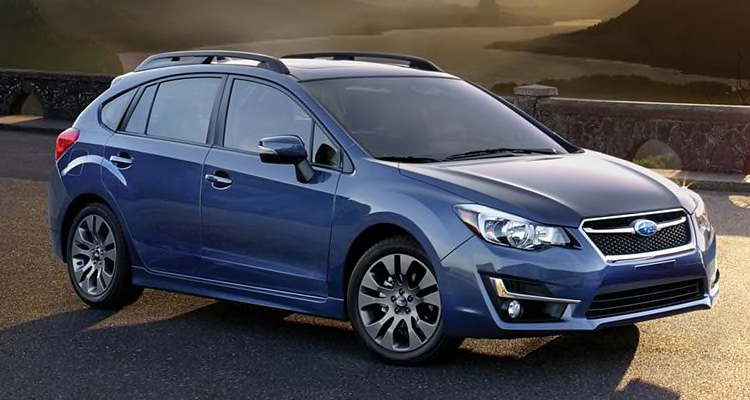 Overall MPG: 26
Price Range: $18,295-$23,595
The Impreza Hatchback is proof that terrific family vehicles don't have to be large or expensive. Its comfortable ride will keep young ones from jostling about over bumps, and standard all-wheel drive aids traction in snowy winters. The 148-hp four-cylinder gives adequate acceleration and a decent 26 mpg. Despite the owner's manual caution that seats may not be secure in the center, we were successful at getting a tight installation there with the belts, and the lower LATCH anchors in the outboard seats are easy to access. The hatchback body style is handy for stashing baby-related gear.
Read our complete Subaru Impreza road test.

Dodge Durango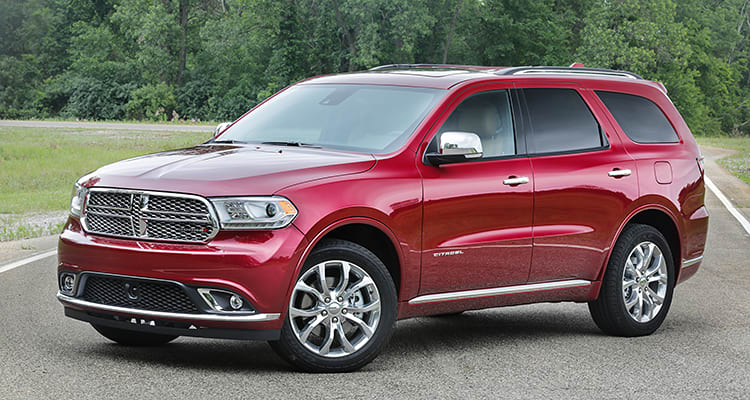 Overall MPG: 18
Price Range: $30,495-$44,595
The three-row Durango impressively blends workhorse utility with copious creature comforts and bountiful cargo space. But it stands out as a great family vehicle because it makes child-seat installation a snap. Most forward- and rear-facing child seats prove secure in the second row when installed with the Durango's seat belts, and LATCH anchors are easily accessible in the outboard seating positions. The Durango comes with either a V6 or a V8, each mated to a smooth eight-speed automatic transmission, in either rear- or all-wheel drive.
Read our complete Dodge Durango road test.

How to Install a Car Seat
Child seats have come a long way over the years, but proper installation is key. On the "Consumer 101" TV show, Consumer Reports expert Jennifer Stockburger shows host Jack Rico what to do to keep little ones safe in a car.