When you shop through retailer links on our site, we may earn affiliate commissions. 100% of the fees we collect are used to support our nonprofit mission.
Learn more.
For many of us, the smartphone has become our portal to the larger world. It's the way we connect with friends and family by phone, video chat, or text; it's how we listen to music; it guides us dutifully and reliably to restaurants, weddings, and dentist appointments. Take away our smartphones and many of us simply feel marooned.
Which is not how automakers want us to feel when behind the wheel. It's why for more than a decade they've developed infotainment systems that will do everything a smartphone will do—in a much less distracting way.
Though each automaker's system comes with different bells and whistles, most look pretty similar: a 5- to 8-inch screen set in the center console (or sprouting up from it) and controlled by touch-screen technology, a knob, or a touchpad.
But that's where the similarities end. Our recent survey, involving more than 58,000 vehicles (2013 to 2016 model years), asked owners how satisfied they are with their infotainment systems. The results revealed that the systems are far from uniform in user experience and reliability.
In general, systems that have large, easy-to-read screens and traditional radio knobs fared better than systems with smaller displays or touch-sensitive buttons. Among the most common complaints: voice-command technology that doesn't work or requires very specific language prompts, systems that crash or are slow to respond, and costly updates to the navigation maps.
Our survey also showed that there's not necessarily a correlation between vehicle cost and system quality. Cadillac Cue and the latest Infiniti infotainment systems, for instance, are poorly rated. On the other hand, it turns out that trouble-­prone cars can have stellar systems. Very few Chrysler models are recommended by Consumer Reports, yet the brand's infotainment system is the favorite of our respondents.
Of course, consumers weigh many factors when deciding which car to buy—safety, fuel economy, reliability, and performance among them. As info­tainment systems become standard equipment, they're likely to become an ever more important part of the decision-making process for new-car buyers.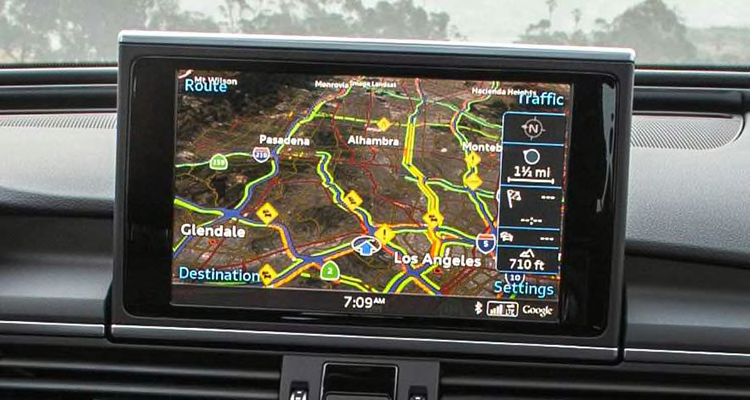 The Excellent Eight
Great infotainment systems don't necessarily come in great cars—and vice versa. We've called out eight perfect pairings, meaning vehicle models we recommend that have top-performing infotainment systems to match.
| | |
| --- | --- |
| Audi A6 | Comfortable, sporty, and fun to drive, with an infotainment system that's tactile and easy to use once learned. |
| BMW 3 Series | A sports sedan that's fun to drive, with pinpoint handling and a first-rate infotainment system once you get the hang of it. |
| Buick Regal | This satisfying sports sedan has agile handling; a quiet, comfortable cabin; and a highly intuitive infotainment system. |
| Chevrolet Impala | A thoroughly modern and enjoyable car that has a quiet, roomy cabin and an infotainment system with no-nonsense knobs and buttons. |
| Dodge Durango | A luxurious, refined, and capable SUV with an infotainment system that's the favorite among owners. |
| Hyundai Genesis | This exceptionally quiet and comfortable luxury car comes with a straightforward touch screen and a controller knob for easier use. |
| Hyundai Sonata | An affordable performer with decent fuel efficiency, the Sonata comes with the most-liked voice-command and Bluetooth systems. |
| Kia Optima | The modestly priced Optima has nimble handling, comfortable seats, and a winning infotainment system. (Go for the larger screen.) |