When you shop through retailer links on our site, we may earn affiliate commissions. 100% of the fees we collect are used to support our nonprofit mission.
Learn more.
With details of a class action settlement for Volkswagen diesel-emissions scandal emerging today, it's unclear whether VW owners will be fully satisfied with the outcome.
Volkswagen diesel owners have waited nine months since the revelation that the company cheated on emissions tests for the specifics of VW's fix. The proposed repair for the the offending TDIs is still not public and will have to be approved by the Environmental Protection Agency. It is expected to be revealed on June 28 when U.S. Federal Judge Charles Breyer begins to review settlement agreements made between Volkswagen, the Department of Justice, the Federal Trade Commission, and the many plaintiffs.
RELATED: Report Says VW to Pay $10.2B to Settle Emissions Issues
In advance of Tuesday's announcement, the Associated Press reported today that sources briefed on the terms of the settlement revealed it will cost VW about $10.2 billion. Volkswagen will use most of those funds to buy back the offending vehicles at their pre-scandal value, or to fix the polluting 2.0-liter cars. In addition, consumers will also receive between $1,000 and $7,000 depending on the cars' age. The AP said those terms were still under review and could change by the 28th.
Over the past nine months, we've noticed a lot a lot of hand-wringing from Volkswagen TDI owners through the 600-plus submissions on our online story sharing platform. Some say they'll refused to have their cars fixed or trade them in—even if it means driving a polluting vehicle.

[Editors note: These stories were submitted directly from owners, some who only identified themselves by their initials or first names, and have not been independently verified by Consumer Reports.]
As John B. of Garden City, Idaho, stated in his submission, "I understand that 'fixed' will mean a diminution of performance. So, it will take a very large financial incentive to get me give up my Golf, or get it 'fixed.'"
Based on our preliminary tests, Consumer Reports believes the remedy could cause the cars to get lower gas mileage, lower the driving quality that is adored by so many TDI owners, and negate the premium price that buyers forked over for the diesel over gas versions of the same cars.
"I suppose they might pay me cash to compensate for reduced performance if they fix it," continued John B., "but how much is that worth?"
Joshua J., of Corpus Christi, Texas, was also willing to consider compensation if VW's fix reduced his car's performance. "Other than that," he wrote, "I'm still going to enjoy my TDI's space, power, and 43 mpg on the open road."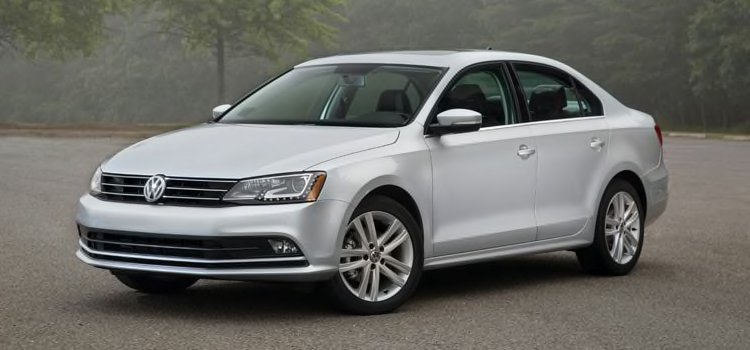 TDI owners defend their cars
The EPA has claimed that Volkswagen TDIs can emit nitrogen oxides (NOx) at up to 40 times the federal standard. Yet some owners don't believe the environmental harms are as serious as they've been made out to be.
"I burn so little fuel, how could my TDI be putting out more harmful emissions than my pickup that burns more than twice as much fuel. Seriously, can someone explain that to me," asks Daniel W. of Colorado.
Anthony M., of New Market, Md., states: "If my '09 Jetta TDI is not grandfathered by the federal and state government, they just might force me to sell it back. [They're] not going to get their hands on my car."
Some TDI owners feel that they should not have to give up their purchases just because Volkswagen falsely played the "green" card in its marketing—a campaign under fire from the Federal Trade Commission.
"Yes I'm a bit bothered by the fact that VW lied to me with their 'Clean Diesel' advertisements, but I didn't buy the TDI for environmental friendliness. I bought it for fuel economy and efficiency and range," says Brian M. of Springdale, Ark.
Juan A. of Killeen, Texas, has been a loyal customer for years, but now feels betrayed by the company.

"If the recall is going to affect my performance, fuel economy, or reliability, I will not—repeat, NOT—be taking my vehicle in," he wrote. "As bad as it seems, I want a buyback from VW and maybe I will buy another suitable VW. But if not, they will not get a single penny extra from me. I have been a VW fan for the last 20 years, and now they probably just lost one of their most valued customers."

Different states, different rules
It's not at all clear that any current laws or regulations will be able to force consumers to fix their TDIs if they don't want to.
Regulations vary from state to state. Thirteen states and the District of Columbia follow the stricter emissions standards of the California Air Resources Board (CARB), a state agency that was established prior to the federal Clean Air Act and has its own rigorous vehicle emissions testing standards.
The remaining states all fall under the federal Clean Air Act program, which doesn't mandate emissions testing at the state level. And some of those states don't require owners to get their vehicle's emissions tested at all.

"I live in California, so I don't know what the state will do to force me to change anything on the car," says David R. of Tujunga, Calif. "Until any announcement comes, I'm holding tight and not doing anything rash."

But the 37 non-CARB states could have a very different result when it comes to the recall.
"The retrofit will almost certainly affect the performance of the car. I live in an area with no emissions checks, so I won't be forced to do anything," says William R., a resident of the non-CARB state of Georgia.
Many VW owners feel that they—rather than regulators and lawyers—should get to choose the fate of their diesels.
"VW should make it right to the people who care, by either buying back their car, or performing an update to dumb down the power so it can be made legal," says Brandon F. in New York City. "I am going to refuse for the recall to be done on my car and will own it until it dies."