Talking Cars 332: Driving the Hyundai Elantra Hybrid
We also discuss the new IIHS crash tests and talk about our worst car-buying experiences
Main themes: We discuss the new side-crash tests from the Insurance Institute for Highway Safety and what they mean for owners of the SUVs that were tested, as well as how CR will address the test results in our ratings. We also review the Hyundai Elantra Hybrid and bat around the idea that, with its new Tucson and Santa Fe hybrids, the automaker may be considered the current leader in hybrids.
We also look back at our worst car-buying experiences while working at Consumer Reports.
Driven this week: 2021 Hyundai Elantra Hybrid
Audience Questions
Are there vehicles you were impressed with initially but then you substantially changed your thoughts after testing?

What should I be concerned about when buying a new car built during the chip shortage and factory slowdowns?

What's going on with EV prices? Tesla is raising them and Chevrolet and Nissan are lowing theirs. What gives?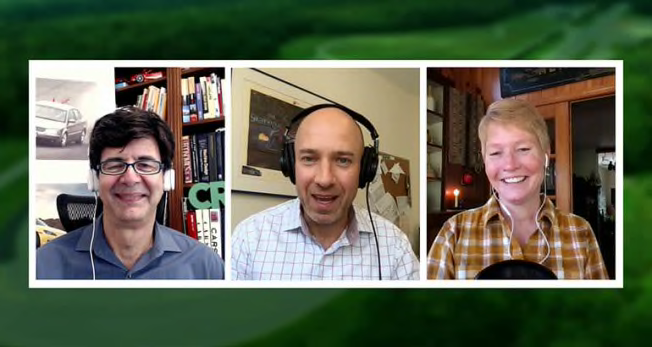 As with other "Talking Cars" episodes, this one is available free through Apple Podcasts. (Subscribe to the audio or video.) You'll also find the audio on Spotify (log-in required) and video on YouTube.