Talking Cars 317: Driving the 2021 Jeep Wrangler 4xe
We also debate the future collectibility of SUVs and crossovers
Main theme: We explain the latest recall involving the 2017 through 2019 Chevrolet Bolt electric vehicle and why owners should park their cars outside and away from homes or other structures because of a fire risk. Then we give our impressions of the 2021 Jeep Wrangler 4xe. Does this plug-in hybrid earn legitimate "green" credentials, and will it appeal to the diehard Wrangler crowd? We also debate whether SUVs and crossovers will ever be popular as collectible cars . . . and give our picks of which ones might just make the cut.
Driven this week: 2021 Jeep Wrangler 4xe
Audience Questions
Why aren't asymmetrical tires labeled more clearly to help prevent them being mounted incorrectly?

Should you use transmission braking to slow your car down mountain roads?

Would a 2012-2013 Nissan Leaf be a good used car for a teenage driver?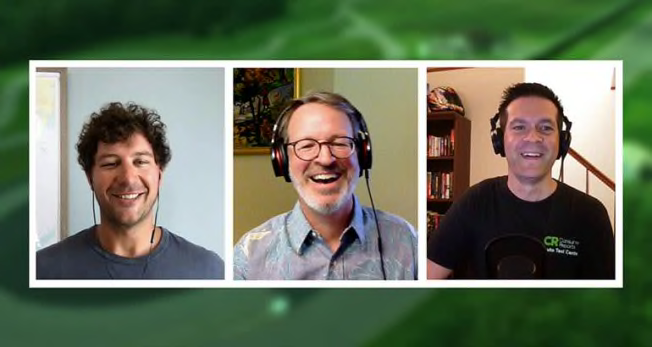 As with other "Talking Cars" episodes, this one is available free through Apple Podcasts. (Subscribe to the audio or video.) You'll also find the audio on Spotify (log-in required) and video on YouTube.