Which Cars Will Become Future Classics?
CR experts weigh in on what determines a car's desirability—and share their picks Nostalgia, relative rarity, the fun factor, and unique qualities play a role in determining a car's future desirability. Consumer Reports' autos experts weigh in on which models may be destined to become classics.
"It's not just age that makes it a classic. There has to be something niche, such as quirky cars with different body styles, that has the potential to become a classic," says Jennifer Stockburger, director of operations at the Consumer Reports Auto Test Center. "The Honda Element and the Ford Flex come to mind. The Plymouth Prowler, Chevrolet HHR, and Nissan Juke are also very unique. Is that enough for them to be classics 20 years from now?"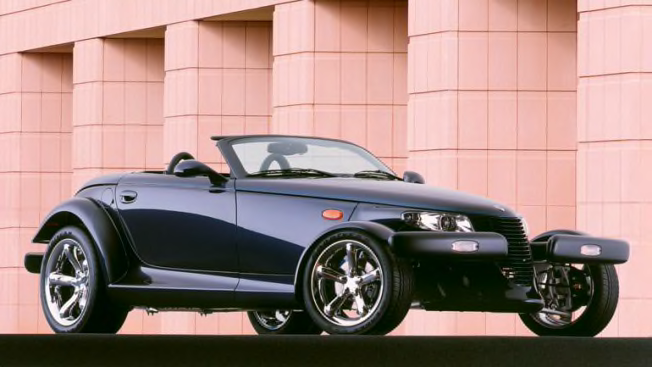 The question that often comes to mind when thinking about a classic car is how much it taps into the nostalgia factor. Some station wagons have achieved classic car status because people reminisce about how their family had one when they were kids. It's entirely plausible that we may see Dodge Grand Caravans being converted into camping vans. Maybe the ubiquitous 1980s minivan will become the Volkswagen Microbus 25 years from now. It's hard to predict.
"Honda Element prices have been going up on auction sites because it's a cool and different SUV," says Keith Barry, an autos editor at Consumer Reports. "I would also add that a lot of cars with a manual transmission have a shot at becoming classics, including the Honda Civic. Not just the Si, but any Civic manual."
Another aspect that goes into a future classic is how likely it is to become extinct. We could potentially see all V8-powered muscle cars go away over the next decade, replaced by EVs and hybrids and models with smaller turbocharged engines. This industry change could drive up the demand (and prices) of cars like the Dodge Challenger, Chevrolet Corvette, and Ford Mustang.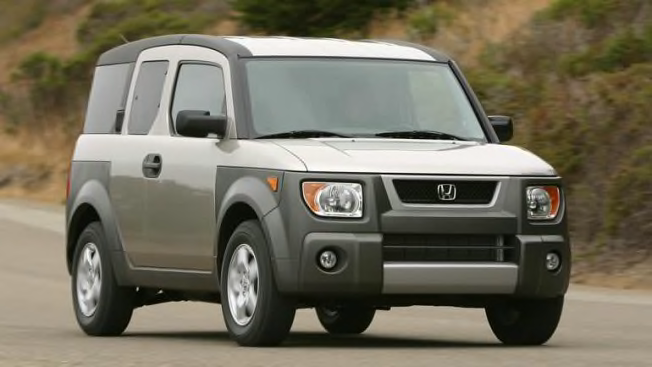 Mike Quincy, another autos editor at CR, suggests the Chevrolet SS, which last sold in 2017 and had a 415-horsepower, 6.2-liter V8 engine. "It looked like a nondescript sedan, but it was really like a stealth four-door Corvette," he says. "We went so far as to call it a budget BMW M5."
Quincy also likes the unique Toyota FJ Cruiser (shown at top). "It looked great, had real off-road chops, a strong 4.0-liter V6 engine, and a responsive five-speed automatic," he says. "On-road handling was pretty clumsy in our testing. And the cool styling really took its toll on outward visibility, with huge blind spots all around it. But I can see it becoming a classic."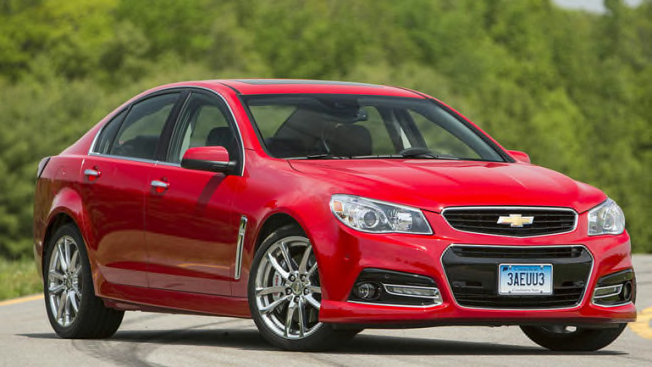 When Gen Z starts looking at cars to collect, some of the early hybrids and early electric cars are going to be desirable, Barry adds. Something like the original Chevrolet Volt, Honda Insight, Nissan Leaf, or Toyota Prius may be attractive to that age group from a collector's standpoint. They might not be as fun to drive as a Ford Mustang, but they're important automobilia and may inspire nostalgia from the next generation of car enthusiasts.