When you shop through retailer links on our site, we may earn affiliate commissions. 100% of the fees we collect are used to support our nonprofit mission.
Learn more.
Mitsubishi Motors has used improper fuel economy testing procedures for 25 years, misleading Japanese regulators and consumers in various markets, the company admitted.
The revelation came after the company announced in late April that it falsified test data for 625,000 Japan-market micro-cars since 2013, in order to perform better in fuel economy ratings. That announcement led the National Highway Traffic Safety Administration to ask Mitsubishi for information on U.S.-market vehicles.

Mitsubishi is just one of a number of carmakers in recent years caught lying to regulators.

Also in April, the first details of a broad proposed settlement between VW, the U.S. government and plaintiffs' attorneys were released in federal court. The company agreed to buy back or fix affected diesels, or let drivers walk away from their leases. VW also agreed to set up a fund to address the environmental impact of its excessive emissions.

In 2014, Ford had to cut fuel efficiency results on six models after consumer complaints and Consumer Reports pointed out a discrepancy between real-world and advertised mpg.
In 2012, the Environmental Protection Agency found that Hyundai exaggerated fuel economy claims on 13 Hyundai and Kia models from the 2012 and 2013 model years.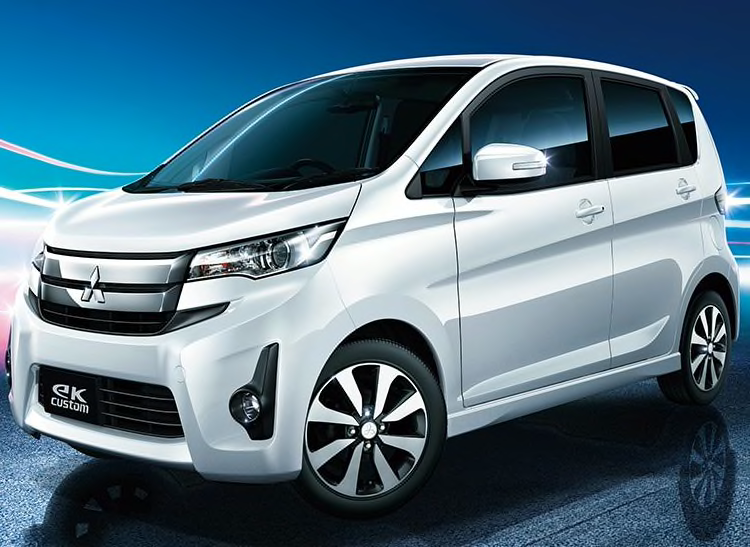 Developing Scandal Continues to Widen
According to Mitsubishi executives, the initial discrepancy was found by engineers at Nissan, which sells a version of Mitsubishi's eK microcar under a different name, the Dayz. Both versions of the cars are so-called mini-cars, because of their diminutive 660 cc engines and small footprints.
Nissan had taken over development of the car, and its engineers discovered a difference between the fuel economy of the actual car and the official mileage rating. Mitsubishi, which was still producing the vehicles, said that it has stopped building and selling the eK micro-wagon as a result of the findings.

Following those revelations, Mitsubishi announced that it had discovered evidence that it had submitted falsified data for at least five additional models, according to a Reuters report quoting the Japanese newspaper Sankei Shimbun.
Just this week, the Japan Times newspaper reported that Mitsubishi revised the gap between the real and reported fuel economy. Initially, Mitsubishi said the four minicars had a fuel economy gap of up to 10 percent. But now, the company says it was actually up to 15 percent. (See update below.*)

Two of the models, the i-MiEV electric car and the Outlander SUV, are sold in the U.S. market. The other vehicles involved are the RVR, Pajero, and Minicab MiEV—models sold in Japan and non-U.S. markets.
The Japanese paper reported that Mitsubishi indicated there may be additional models that violated regulations, according to Reuters.

Ryugo Nakao, a Mitsubishi executive vice president, said that the company did not follow a rule change in 1991 to better reflect stop-and-go urban driving, Reuters reported. The automaker submitted data performed to U.S. testing standards, which rely more heavily on highway driving than Japanese standards, which are more city-biased.
Mitsubishi's statement this week says that during development of the cars, "the fuel consumption target was raised a total of five times, from 26.4km/L to 29.2km/L. Development progressed based on an overly optimistic outlook because of deep concern regarding new competitor fuel consumption levels, even though realistic attainment of the targets was problematic."
According to a Mitsubishi Motors North America spokesperson, "After a thorough review of all 2013MY–2017MY vehicles sold in the United States, we have determined that none of these vehicles are affected. Our findings confirm that fuel economy testing data for these U.S. market vehicles is accurate and complies with established EPA procedures."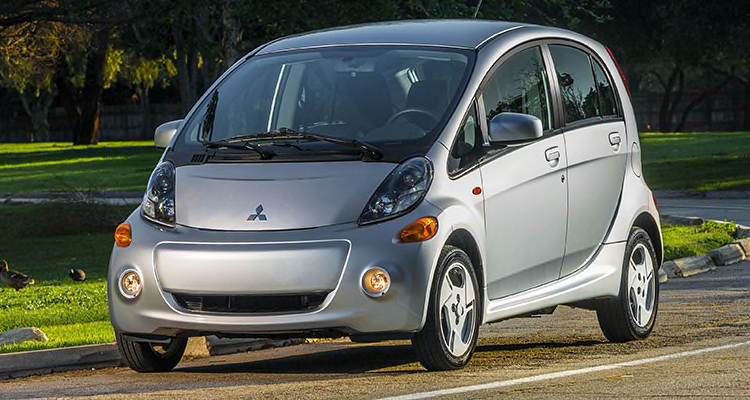 Slight Differences in Consumer Reports Testing
We have found slight differences between the official fuel economy ratings from the Environmental Protection Agency and our own results for Mitsubishi vehicles sold in the U.S. But these discrepancies are in line with what we have seen with other manufacturers, as Consumer Reports conducts its testing under different methodologies than the EPA. (Learn more about how Consumer Reports tests cars.)

2016 Mitsubishi Outlander SEL
EPA combined mpg: 26
CR overall mpg: 24
2014 Mitsubishi Mirage ES
EPA combined mpg: 40
CR overall mpg: 37
2014 Mitsubishi Outlander SE
EPA combined mpg: 26

CR overall mpg: 23
2011 Mitsubishi Outlander Sport SE
EPA combined mpg: 26

CR overall mpg: 23
*Editor's Note: This article was updated on May 11, 2016, to reflect that Mitsubishi has revised the gap between the real and reported fuel economy from 10 percent to 15 percent.