When you shop through retailer links on our site, we may earn affiliate commissions. 100% of the fees we collect are used to support our nonprofit mission.
Learn more.
From advanced technologies that improve fuel efficiency without sacrificing performance to the latest safety and driver-assistance technology, every new model year generally brings incremental improvements to vehicles in all categories. But some of the cars and SUVs moving through the pipeline right now look to be genuine leaps forward.
For car buyers, it is key to know what is coming down the road. After all, it could well be a car worth waiting for. Likewise, such a forecast can signal a great time to get a deal on a car that is about to be replaced. Timing may not be everything, but it can be money in your wallet.
To empower you to make a smart decision, we've highlighted some of the upcoming models that will be arriving at dealerships starting this fall. Of course, we'll be buying all of these vehicles to test at our 327-acre Auto Test Center between now and summer 2017.
Also check out the cars, SUVs, and trucks that will arrive in showrooms in the next year.
Honda Clarity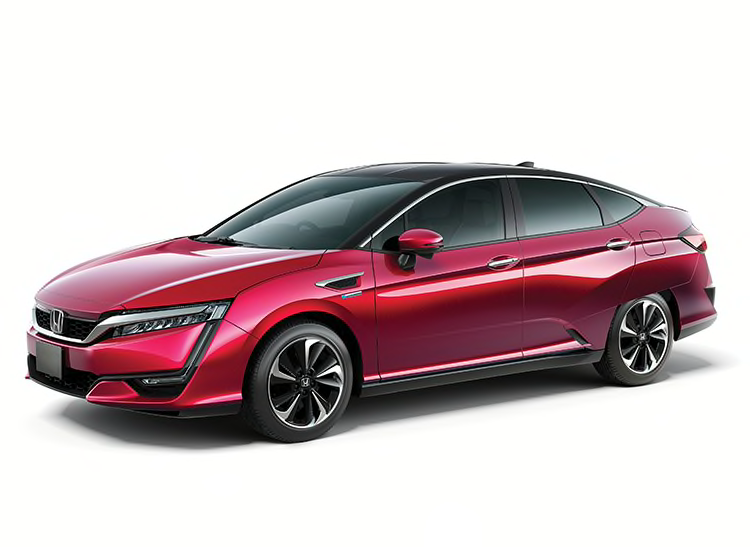 On sale: Late 2016-Late 2017
Honda's lineup of alternative-fuel vehicles will carry the Clarity badge. First to arrive is the FCV (hydrogen fuel-cell vehicle). It will be on sale only in California, with a claimed driving range beyond 300 miles and a 5-minute refueling time. The Clarity Electric arrives next, with a range target of 200 miles on a single charge. The final version, the Clarity Plug-in Hybrid, features a 40-mile all-­electric range before the engine kicks in. All versions will come standard with advanced safety systems.
Alfa Romeo Giulia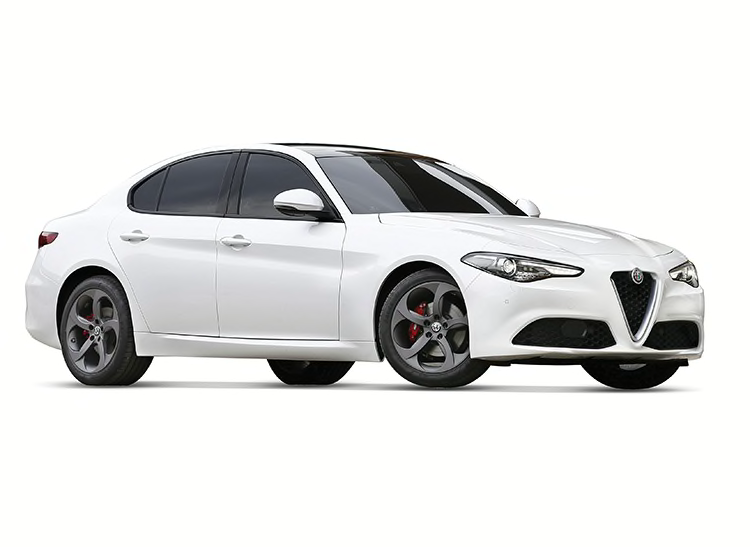 On sale: Fall/Winter 2016
It has been 21 years since an Alfa Romeo sedan has been sold in the U.S. The brand returns with a blistering $70,000 Quadrifoglio version of the Giulia. It has a Ferrari-­developed 505-hp, 2.9-liter twin-turbocharged V6 and an unmistakably Italian exhaust aria. Shortly thereafter, the more mainstream Giulia will arrive with a 276-hp, 2.0-liter turbocharged four-cylinder mated to an eight-speed automatic transmission poised to compete head-on with the BMW 3 Series and Audi A4. It will start around $40,000, with rear- and all-wheel drive offered.
Kia Niro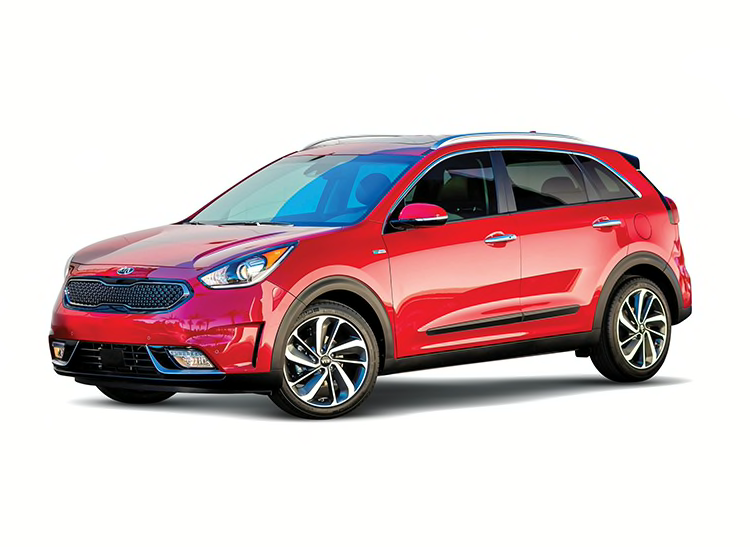 On sale: Early 2017
With the Niro, Kia is blending the popularity of small SUVs with the fuel savings of hybrid technology. When it goes on sale early next year, the Niro will use a 1.6-liter, four-cylinder engine augmented by an electric drive unit. Kia's target is a 50-mpg EPA combined rating. A plug-in hybrid version is also planned. A full complement of high-tech driver aids, including automatic emergency braking, will be available. Two economy-minded systems will be offered: a guide to inform the driver when to coast or brake, and a navigation system that can plan your route based on battery usage.
Toyota C-HR
On sale: Early 2017
Lacking an entry in the red-hot tiny-SUV segment, Toyota rolls out the outrageously styled C-HR, which slots in just below the RAV4 in price and size. Its raised cabin height, wildly flared fenders, and optional all-wheel drive lend it SUV-lite credibility. This will be the second model, after the Prius, to be based on Toyota's newest platform. Its coupelike styling results in an alluringly swoopy body, but may compromise head room, and make outward visibility and rear-seat access a problem. It's powered by a 2.0-liter, four-cylinder engine mated to a continuously variable transmission. Anyone considering a Honda HR-V or Mazda CX-3 should check out this new competitor.
Kia Cadenza
On sale: Fall 2016
This is the successor to Kia's refined, reliable, and attractively priced large sedan. The Cadenza's 2017 redesign doesn't represent a radical styling overhaul, but Kia has focused on some important under-the-skin improvements. An all-new platform, shared with the impressive Optima midsized sedan, promises more responsive handling. The 3.3-liter V6 should generate an estimated 290 hp. Already a roomy entry, the new Cadenza is slightly wider and lower. Inside, Kia has added soft-touch materials for a more luxurious feel and revised the front seats to ease cabin access and driving comfort.
Porsche Panamera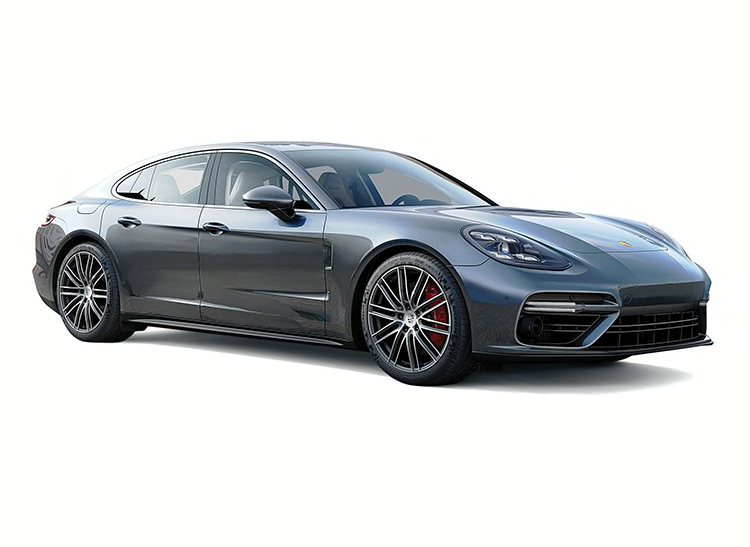 On sale: January 2017
This redesign delivers high performance and practical details without scrimping. The Panamera's motivation is delivered by strong twin-turbocharged V6 and V8 engines—with the latter deactivating four cylinders when cruising. Both use Porsche's vaunted PDK eight-speed automatic transmission. Porsche has outfitted the new cabin with touch-sensitive switches, panels, and buttons. Driver-assistance technology includes a night-vision system with thermal imaging and software to determine the most efficient engine settings.
Genesis G90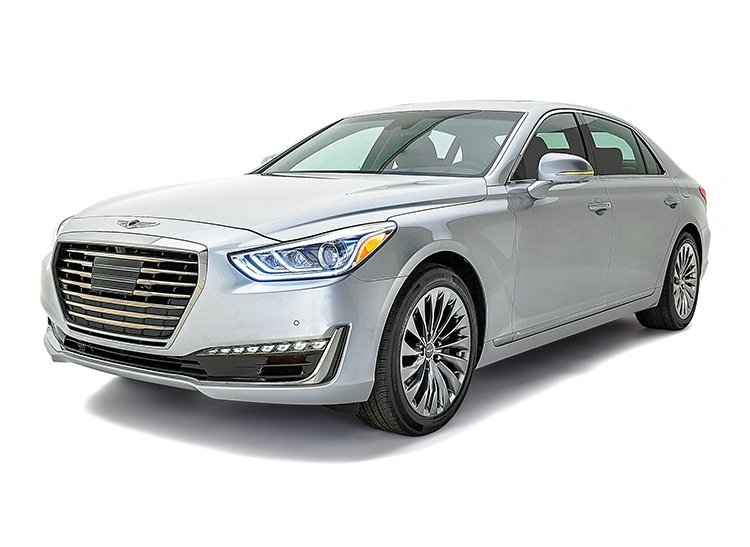 On sale: November 2016
After decades of selling smartly priced cars, Hyundai is launching its own luxury brand. The G90 will take on German and Japanese luxury flagships, but for thousands of dollars less. Both the 3.3-liter, twin-turbo V6 and a 5.0-liter V8—mated to an eight-speed automatic—provide brisk motivation. The spacious cabin has soft-touch materials and is flanked with wood and chrome trim. For all of the luxury, the cabin is more conventional than artistic. The backseat is the place to be, with power massaging seats and audio and climate controls. Forward-collision warning and automatic emergency braking are standard.
Subaru Impreza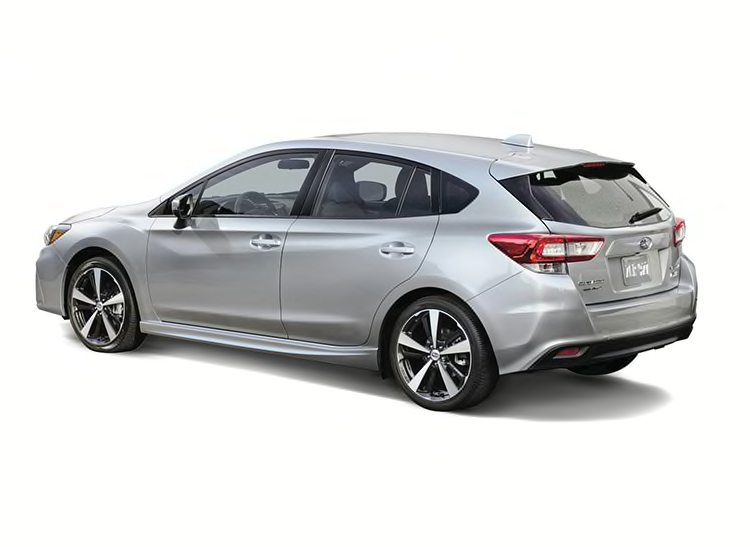 On sale: December 2016
How do you improve on a Top Pick? Don't get radical with the redesign. Though the 2017 Impreza doesn't appear much changed, improvements are promised across the board. The new car's longer wheelbase and wider cabin may enable better ride comfort and interior room, making for a more enjoyable driving experience for all occupants. Interior materials look to be improved as well. Under the hood is a revised 2.0-liter, four-cylinder engine, mated to a continuously variable transmission. Both the sedan and hatchback will feature standard all-wheel drive.
Ready for Prime Time
Beyond the intriguing eight we highlighted, more than 30 notable new cars, SUVs, and trucks are hitting showrooms in the next year, and we'll test all of them.