When you shop through retailer links on our site, we may earn affiliate commissions. 100% of the fees we collect are used to support our nonprofit mission.
Learn more.
An internal investigation by Volkswagen has revealed more about how the company cheated on its diesel emissions and why.
The German automaker found that its employees were under extreme pressure to meet emissions standards in order to satisfy the company's stated goal of selling more diesel cars in the United States and around the world.
The starting point for the deception, a company press release stated, "was a strategic decision to launch a large-scale promotion of diesel vehicles in the United States in 2005."
Volkswagen stated that its engineers found it "impossible" to meet the stricter nitrogen oxide requirements in the United States within the required time frame and budget. And that began a slippery slope of illegal software adjustments to work around the strict standards. Later, even as a technical means to meet the standards became available, "it was not used to the full extent possible," the automaker stated.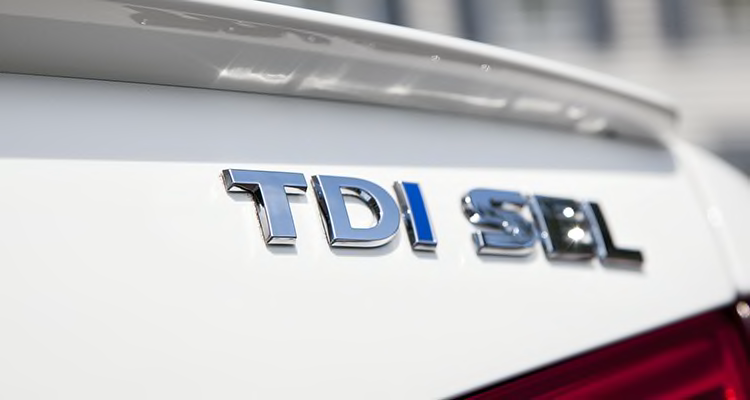 In September this year, the automaker was caught rigging its emissions testing by the Environmental Protection Agency on about 482,000 2.0-liter four-cylinder diesel models in the U.S. and an estimated 11 million worldwide.
With this latest announcement, VW claims that fewer vehicles had the cheating work-arounds than originally estimated, although specific figures were not released.
Another key admission to how some VW diesel engines were able to pass emissions tests is that " . . . the software in question allowed the exhaust gas treatment additive 'AdBlue' to be injected in variable amounts such that the NOx values were particularly low when vehicles were in the test bay, but significantly higher when vehicles were on the road." This has subsequently been referred to as a "cheat mode."
Volkswagen expects to begin recalling 2.0-liter TDI engines in January in some overseas markets. But it says meeting the U.S. emissions standards presents a greater technical challenge. It is working with the EPA on a solution for North America.

By year end, Volkswagen anticipates diesel sales to resume in some markets, although there has been no indication when U.S. sales will restart. The automaker stated that "technical solutions . . . are now available for the European variants of the engine type affected. Volkswagen is thus ensuring that the models affected in Europe will meet all legal requirements in the future."
Despite progress, Volkswagen says more time is needed to ferret all details of how this situation occurred, as well as solutions as to how make things right for customers. It has set April 21, 2016, as the target for an update on its ongoing investigation.
Already, VW's investigation has collected 102 terabytes of data (equivalent to 50 million books) and involved about 450 internal and external experts.
Thus far, the audit has revealed that the software-based NOx emissions cheat was brought on by:
"The misconduct and shortcomings of individual employees"
"Weaknesses in some processes"
"A mindset in some areas of the Company that tolerated breaches of rules."
As a result, Volkswagen says it is making significant changes to its corporate structure and policy to avoid such misbehavior in the future. The changes " . . . will help us create a structure that, rather than favoring breaches of regulations, will prevent them, or at least allow them to be detected early on," Hans Dieter Pötsch, chairman of the parent company's supervisory board, said in a statement.
Consumers Union, the policy and advocacy arm of Consumer Reports, feels the company should compensate owners. These VW owners purchased a vehicle thought to be a "clean diesel," yet EPA testing has shown it can pollute up to 40 times as much in the real world.
Consumers Union also believes Volkswagen should commit to making sure owners don't suffer financially due to any potential post-recall decrease in fuel economy and performance or due to loss of vehicle value. In addition, the company must commit to cooperating fully with all independent investigations, verifications, and tests, and ultimately bring all its vehicles into compliance with emissions standards. VW should also offset the damage it inflicts by providing money for projects in the communities most affected by the illegal pollution emitted by its vehicles. Visit the Consumers Union site to learn how you can help hold VW accountable.

To check your vehicle's eligibility for VW's compensation package, check your vehicle identification number at the company's official Volkswagen Diesel Information website.