When you shop through retailer links on our site, we may earn affiliate commissions. 100% of the fees we collect are used to support our nonprofit mission.
Learn more.
It's been a long seven months for Volkswagen diesel owners, and they now know a little bit more about how the company plans to compensate them for the emissions problems of its vehicles. But there are still plenty of unknowns.
At the proceedings Thursday at the U.S. District Court in San Francisco, Judge Charles R. Breyer revealed some promising broad strokes of VW's settlement with the federal government and owners, including a tentative agreement to fix or buy back about 500,000 2.0-liter, four-cylinder TDI vehicles and allow diesel leaseholders to walk away from their leases without penalty.
Judge Breyer also disclosed that VW's agreement will establish a fund to address the environmental consequences from its vehicles' excess nitrogen oxides (NOx) emissions.
But critical aspects of that agreement in principle were missing today, including how much VW will pay to buy back those vehicles and how, specifically, the company proposes to "fix" its cheating diesels. Also left out of today's announcement was exactly how much money Volkswagen will have to pay in fines. Breyer gave VW's lawyers until June 21 to work those details out.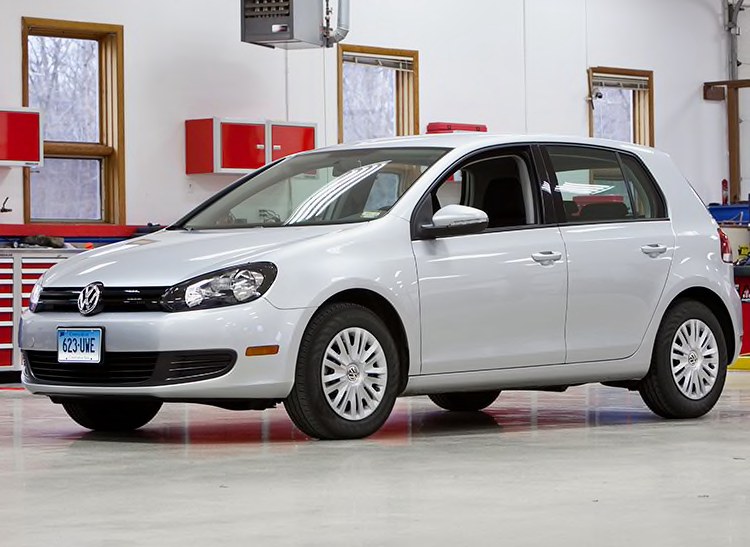 Volkswagen's troubles started last September, after it was revealed that the company sold more than 550,000 cars in the United States with emissions-cheating devices.
When news of the massive deception first broke, Consumers Union, the policy and action arm of Consumer Reports, demanded that Volkswagen meet several accountability criteria, including developing a technical fix for the cheat, environmental remediation, and providing financial compensation to customers as well as paying all fines. Since then, customers have only been offered a "goodwill package" that included $1,000 in gift cards.
William Wallace, policy analyst for Consumers Union, said: "This is a far-reaching deception that has affected hundreds of thousands of people nationwide. Today's news suggests that there's been some progress made, but consumers still don't have the critical details they need. There's an urgent need for both sides—the government and VW—to seal the deal and make sure consumers are made whole, the environmental damage is addressed, and the company and its executives are held fully accountable."

Consumer Reports has also been paying close attention to how a fix by VW might affect the performance of its diesels. We figured out how to put our 2015 and 2011 Volkswagen TDI diesels into what we believe is cheat mode and checked fuel economy and 0-60 times.
Our highway fuel economy measurement on the 2015 model fell to 50 mpg in cheat mode from 53, and on the 2011 car it dropped to 46 mpg from 50.
Acceleration on the 2015 model was about the same in both modes, while it slipped about half a second on the older car.

The proposed settlement allows owners to either sell back or cancel a lease on any 2009-2014 2.0-liter, four-cylinder TDIs. Owners wishing to keep their vehicles will be offered a Volkswagen-designed but yet-to-be-EPA-approved modification that would bring their cars into compliance with the Clean Air Act.
This plan does not yet include the 80,000 3.0-liter V6 diesels.
A Volkswagen spokeswoman said in an emailed statement, "Volkswagen is committed to earning back the trust of its customers, dealers, regulators and the American public. These agreements in principle are an important step on the road to making things right. As noted today in court, customers in the United States do not need to take any action at this time."
Consumer Reports suspended recommendations of all of the four- and six-cylinder diesels, including the Volkswagen Beetle, Golf, Golf and Jetta Sportwagens, Jetta, Passat, and Touareg, as well as the Audi A7. We will test the performance and fuel efficiency of our VW diesels once the fix has been installed.
For now, there is nothing that TDI owners can do except wait until June, while the lawyers for VW and the government hash out the details. At that point, the court said that consumers will have "the opportunity to fully evaluate the details of each option."