EBay Agrees to Remove All Infant Inclined Sleepers From Its Website
The action comes after Consumer Reports calls on retailers and online marketplaces to stop selling the dangerous products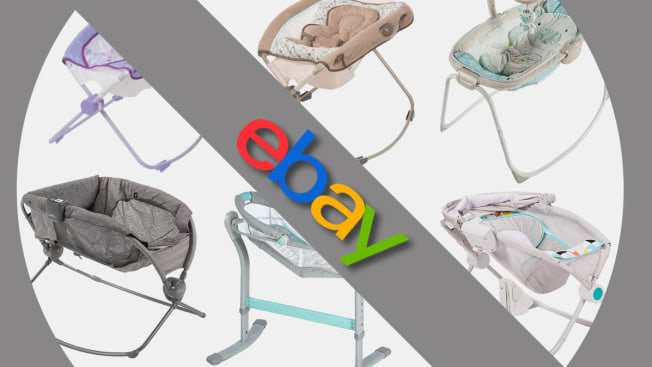 The online marketplace eBay has agreed to ban all infant inclined sleepers from its website—including those that have not been recalled—based on information from Consumer Reports and the Consumer Product Safety Commission, the agency that oversees more than 15,000 types of consumer products, including sleepers.
The company made the decision in response to a letter that CR sent last week to eBay and 14 other retailers, online marketplaces, and trade groups. The letter urged them to remove infant inclined sleepers—which position babies at an angle between 10 and 30 degrees—because the entire product category has proved to be unsafe and the products have been linked with a reported 73 infant deaths.
In its response to CR's letter, eBay said that the company's security team has begun enforcing the ban by targeting products CR has identified as particularly risky, including the Evenflo Pillo Portable Napper, the Baby Delight Go With Me Sway Portable Infant Rocker, and the Hiccapop DayDreamer. The products, which are marketed for sleeping or napping, position babies at an incline, which can cause a baby's head to slump forward, chin to chest, and compress the airway, increasing the risk of suffocation. In addition, the products place babies on a rounded surface and are lined with soft bedding—all of which conflicts with the safe sleep recommendations from the American Academy of Pediatrics (AAP).