Despite Thousands of Injuries, Super-Strong Magnets Are Still Sold As Desk Toys
Safety advocates urge consumers to avoid these products this holiday season and beyond
If Ed Scruggs, of Austin, Texas, hadn't seen it for himself, he might never have believed it. But there it was on his 11-year-old daughter's X-ray: a string of tiny, super-strong spherical magnets in her stomach. "There were 18 of the magnets attached to each other," Scruggs says of the 2019 visit to an emergency room. "It looked like she'd swallowed a small snake or a long centipede."
His daughter got the magnets from a friend at school. They were part of a desk toy containing dozens of magnetic balls that could be used to form shapes or to fidget with. She was using the magnets to make a fake tongue ring, with magnetic balls on either side of her tongue, when they attached and she accidentally swallowed them. "She said the balls slipped down her throat all at once," Scruggs says. "Fortunately, she looked it up on Google and saw it was dangerous, and told us about it."
Fortunately, indeed. The magnets, which were probably neodymium, or "rare earth," magnets, can be about 30 times stronger than the average refrigerator magnet, making them extremely dangerous when swallowed, says Bryan Rudolph, MD, a pediatric gastroenterologist and associate professor at the Children's Hospital at Montefiore and the Albert Einstein School of Medicine in New York. He has been vocal about the risks of small neodymium magnets in his role on the advocacy committee for the North American Society of Pediatric Gastroenterology, Hepatology, and Nutrition.
High-powered magnets—which have been sold as desk toys under such brand names as Buckyballs and Zen Magnets—are at the center of a long-running battle involving consumer safety advocates, regulators, and the toy industry, beginning almost as soon as the products entered the market a decade or so ago.
The magnets—which appeal to adults and children alike—have led to thousands of emergency department visits and even death. An estimated 14,586 children went to an emergency room for magnet-related ingestions from 2010 to 2015, according to a 2017 study in the Journal of Pediatric Gastroenterology and Nutrition.
The Consumer Product Safety Commission has pursued multiple regulatory avenues in an effort to rein in sales of the products and protect children from their risks. In addition to issuing safety warnings, the agency has also taken legal action, asking companies to stop importing, distributing, and selling high-powered magnets in the U.S. It also developed a rule, which took effect in 2015, requiring that all tiny magnets be less powerful—specifically, that the magnets not be any stronger than those allowed for children's toys.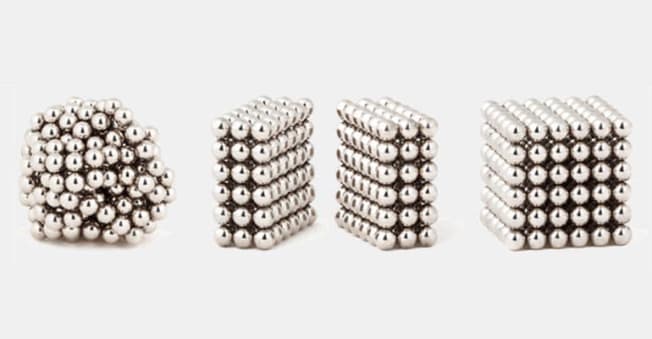 The combined legal and regulatory efforts initially forced several companies, including the makers of Buckyballs, to stop selling high-powered rare-earth magnets, and led to a decrease in emergency room visits from magnet ingestions.
But in 2016, the CPSC's rule was overturned following a lawsuit brought by Zen Magnets, paving the way for additional companies to enter the magnetic desk toy market.
The result: Magnet-related injuries started going back up, according to an analysis in the November 2020 issue of the Journal of the American Medical Association. The authors found that the rate of childhood injuries related to magnet ingestions between 2017 and 2019, after the CPSC rule had been overturned, was 82 percent higher than the rate of injuries between 2013 and 2016.
Consumer product safety experts say that injuries are unlikely to substantially decline again without new regulatory action from the government. While Zen Magnets recently announced that it will no longer sell its products after losing a separate legal battle with the CPSC, high-powered neodymium magnets are still being sold under many different names, some even under the name of Buckyballs.
There have also been new types of magnets introduced. The founders of Zen Magnets and Buckyballs joined together in 2017 to form a new company, Speks, which makes sets of smaller neodymium magnetic desk toys.
Shihan Qu, the founder of Zen Magnets, told Consumer Reports that he sold his stake in Speks early on and referred questions about the company to Craig Zucker, creator of Buckyballs and a co-founder of Speks.
Zucker told CR that Speks magnets meet the magnet strength standards from the original CPSC rule, and because the magnets are half the size of Buckyballs and Neoballs (made by Zen Magnets), Speks magnet strength is "up to 90 percent less than many other magnet sets on the market."
He also noted that the products are marketed to people who are 14 or older and "contain warnings in five locations on the packaging."
But it's unclear how much safer Speks magnets are, especially because when the magnets are grouped together, their combined strength increases, says Rudolph, the pediatric gastroenterologist.
According to the company's website, Speks magnets should be kept away from children, and if ingested, consumers should seek immediate medical attention. The website also states that "swallowed magnets can damage internal organs and have resulted in death and serious injury."
The CPSC's public database also shows at least three reports of hospitalizations linked to the ingestion of Speks magnets. One report states that a 5-year-old boy in Pennsylvania swallowed two Speks magnetic balls in 2019 after pretending they were braces, like his older brother's. Doctors did a colonoscopy that failed to remove the magnets, according to the report. After the magnets lodged in the boy's appendix, surgeons had to perform an appendectomy to remove the organ along with the magnets.
The report of that incident in the CPSC database includes a response from Speks, pointing to its warning label, which lists the risks of swallowing the magnets, and says to "Keep Away From All Children!" The response also states that "Speks magnets are safe when used by adults as intended."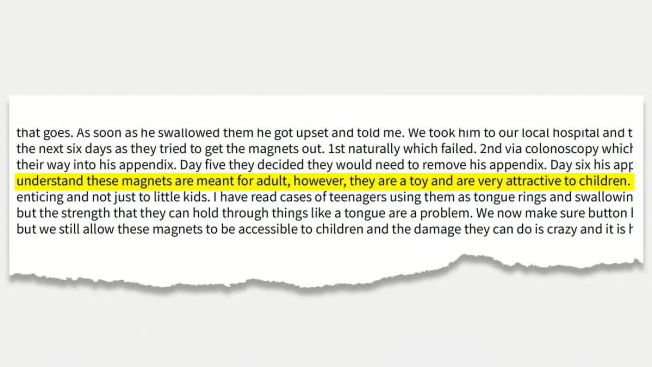 "When more small, high-powered magnet sets are on the market, more children end up with serious injuries," says William Wallace, manager of safety policy at Consumer Reports. "The CPSC needs to set strong new rules to help prevent this terrible toll. It simply doesn't work to rely primarily on warnings and age limit labels to keep people safe."
The CPSC is developing a new rule on magnets, but until it's implemented, children remain at risk, says acting CPSC chairman Robert Adler. "When consumers see these products—many of them sold by foreign firms—on trusted e-commerce sites, they assume they are safe, but the reality is that these magnets can cause lifelong injury or worse to kids," Adler told CR.
'A Different Hazard Pattern'
Part of the problem with these products is that many parents and even physicians aren't aware of how dangerous high-powered rare-earth magnets can be.
Parents understand the risk posed by ingesting small objects that can get stuck in a child's throat and block breathing, says Nancy Cowles, executive director of Kids In Danger, a nonprofit consumer safety group. "But these magnets have a different hazard pattern, and by the time a child starts to feel sick, or if you wait for symptoms, it can be too late," she says. "It's not obvious."
While emergency departments are becoming more attuned to the threat posed by swallowing high-powered magnets, not all physicians have had experience with them. "There's a danger when providers treat these products like any other foreign body because these are not your average foreign body," says Rudolph.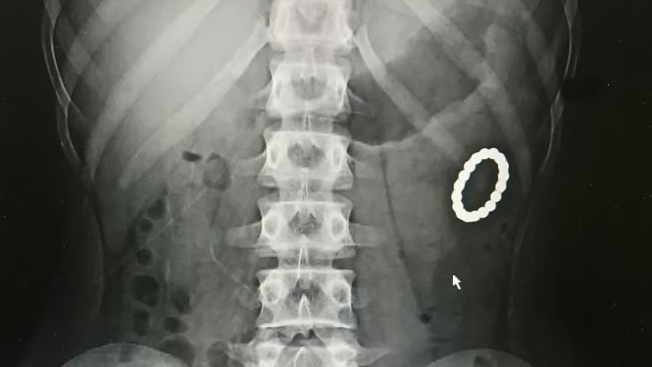 "There should be a very high bar, in my own personal opinion, for removing a product from the market, but we're long past that bar here."
Bryan Rudolph, MD
Safety advocates, including Wallace from CR and Cowles from KID, believe that small, high-powered magnets should be banned.
"Even if they're only sold to adults, there is no way to keep them out of the hands of children," Cowles says. "Very few people live in a completely child-free environment, and it's proven too difficult to keep them away from children—and the consequences are severe."
Rudolph agrees. "When you look at the utility of these products as opposed to other products that have risks, like kitchen knives or swimming pools, I would argue that the magnets are far less utilitarian," he says. "There should be a very high bar, in my own personal opinion, for removing a product from the market, but we're long past that bar here."
Scruggs, in Texas, says he was shocked to learn how lightly regulated the magnets were. "I never would have thought anything like this would have been allowed on the market," he says.
In the meantime, CR's safety advocates advise against purchasing sets of small, high-powered magnet this holiday season or in the future. If you do have such magnets in your home, safely dispose of them. If you suspect anyone has swallowed one or more high-powered magnets, go to an emergency department for an X-ray immediately.
Clarification: This article, originally published on December 21, 2020, was updated to include additional information from the maker of Speks.