When you shop through retailer links on our site, we may earn affiliate commissions. 100% of the fees we collect are used to support our nonprofit mission.
Learn more.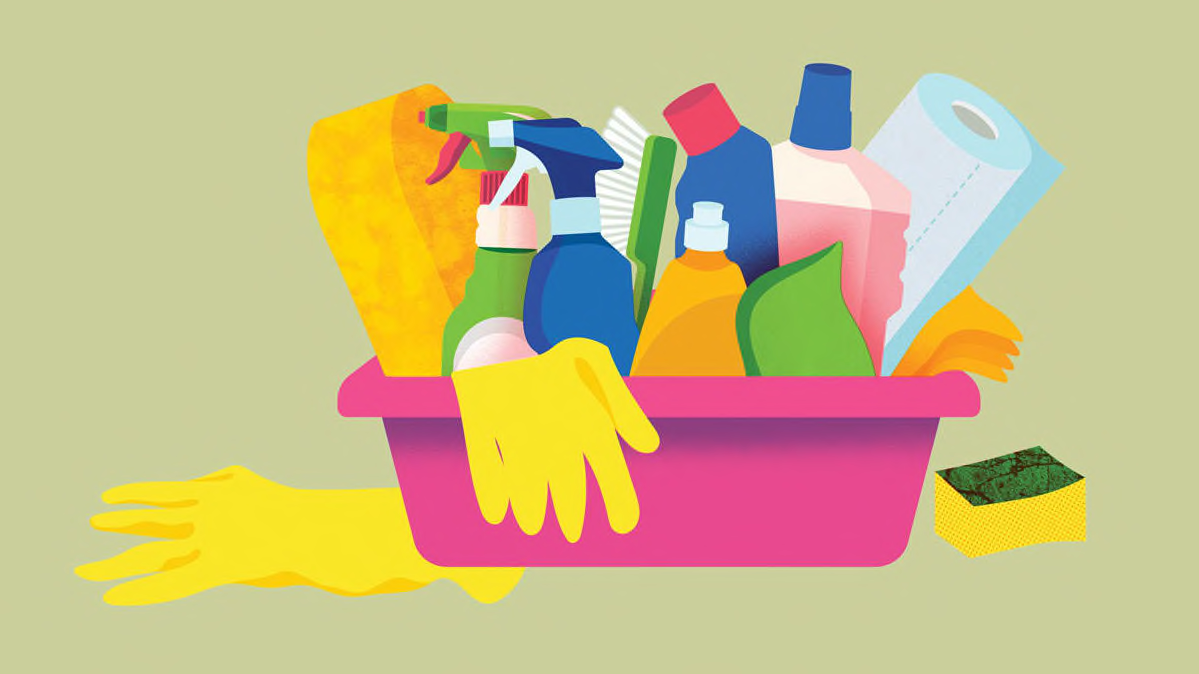 Illustration: Mitch Blunt
You may think it's essential to disinfect your home from top to bottom if someone there recently recovered from COVID-19. But experts suggest a moderate approach. "The virus doesn't survive, either in the air or on surfaces, for a long period of time," says Bill Carroll, PhD, a chemist at Indiana University. Cleaning surfaces with just soap and water may be enough, he says, but you may want to ensure you've eradicated lingering germs with the following steps. "You're just adding an extra layer of safety with these," he adds.
Air things out. "By far the most common route of exposure for this virus is through inhaling droplets or aerosols [tiny droplets] in the air," Carroll says. So leave the windows in the bathroom and bedroom the ill person has been using open for 12 hours.
Clean and disinfect. Put on disposable gloves and clean surfaces like bathroom counters with soap and water. Then wipe with a coronavirus-killing disinfectant.
Launder "sick room" items. Wearing disposable gloves, collect bedding, clothes, and towels the ill person has used, and wash them at the hottest setting following manufacturer instructions. (You can wash them with items from other household members.)
Editor's Note: This article also appeared in the April 2021 issue of Consumer Reports magazine.