Most and Least Reliable Coffee Makers
Find a coffee maker that lasts, with reliability ratings from CR members on over 30 brands
When you shop through retailer links on our site, we may earn affiliate commissions. 100% of the fees we collect are used to support our nonprofit mission. Learn more.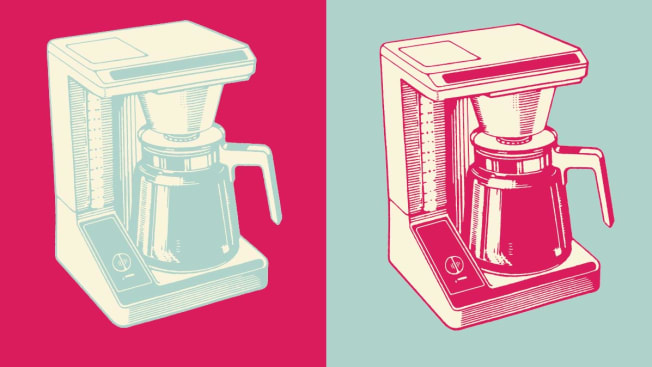 In CR's coffee maker lab, our test engineers conduct exhaustive tests on drip and single-serve pod machines—evaluating brew performance, carafe handling, brew time, and taste—to help you choose the best coffee maker for your kitchen.
But if you have a daily coffee habit, it's important that your machine works reliably morning after morning—and that the experience, from brewing to sipping a finished cup, is a satisfying one. That's why we factor even more data into our coffee maker ratings.
"As we do with many other appliances, such as refrigerators, vacuum cleaners, and washing machines, we incorporate brand-level reliability and satisfaction data from our annual surveys into each coffee maker's Overall Score," says Simon Slater, associate director of Consumer Reports' Survey Research group.
That data takes the form of additional predicted reliability and owner satisfaction ratings shown right alongside our lab test ratings. As a result, brands that receive Fair or Poor ratings for reliability cannot earn CR recommendations for their models. (Find out which brands make the most reliable appliances.)
Drip machines, especially more affordable plastic models, can sometimes feel cheap and disposable. But according to their track records in the homes of our members, as a category drip machines are quite reliable. Just about every brand, with three exceptions, receives a moderate to highly favorable rating for predicted reliability.
That's good news, considering past surveys have shown that CR members expect their drip machines to last seven years, on average. On the other hand, less than 10 brands receive a rating higher than Good for owner satisfaction.
Bonavita, Technivorm, and Zojirushi are the only drip brands to receive top ratings for both predicted reliability and owner satisfaction. Eleven brands fall below those three but still rate very well for predicted reliability. Those brands are Black+Decker, Braun, Brim, Bunn, Calphalon, Crux, Cuisinart, Farberware, Mainstays (Walmart), Mr. Coffee, and Oxo. Three of those brands—Bunn, Cuisinart, and Oxo—also rate highly for owner satisfaction.
At the other end of the spectrum, Bodum receives the lowest rating for predicted reliability (Poor), while Breville and DeLonghi do somewhat better with unfavorable Fair ratings. The rest of the brands in our survey results receive middle-of-the-road ratings for predicted reliability, including established players like Hamilton Beach, Kenmore, Keurig, KitchenAid, Krups, Ninja, and Proctor-Silex.
As for owner satisfaction, two more brands rate exceptionally well. They are Behmor and Ninja.
Here's a terrific drip coffee maker from Bonavita, which rates Excellent for predicted reliability and owner satisfaction:
Single-Serve Pod Coffee Makers
The brand Keurig is synonymous with pod coffee makers in the U.S., so it's no surprise that, according to our 2021 survey, the brand constitutes 74 percent of the single-serve coffee makers purchased by CR members in recent years. The next most-popular brands among CR members are Nespresso and Cuisinart, with just 13 percent and 6 percent of the share, respectively. Our survey data seems to corroborate Keurig's popularity, as its machines rate Excellent for owner satisfaction.
Though pod machines are popular, they aren't the best brewers. In our tests, none receive higher than a Good rating for taste. Then there are the pods themselves. Billions of them have ended up in landfills. But you can recycle some pods. In fact, all Keurig pods are now recyclable, if you separate the foil lid and plastic cup from the grounds.
Keurig brewers have many satisfied owners, but they aren't as reliable as you might think. They receive only a middling Good rating for predicted reliability. Coincidentally, pod machines made by rival Cuisinart receive identical ratings for satisfaction and reliability.
The most reliable brands of pod coffee maker? Mixpresso and Nespresso. The former also rates Very Good for owner satisfaction, while the latter rates Excellent. Three more brands, Black+Decker, Crux, and DeLonghi, rate Very Good for predicted reliability, but of the three, only DeLonghi also rates well for owner satisfaction.
Our survey data gives two brands Fair ratings for reliability: Chefman and Hamilton Beach. But both brands also receive decent ratings for owner satisfaction. The six remaining brands in our results receive middling reliability and satisfaction ratings: Bella, Brim, Farberware, KitchenAid, Mr. Coffee, and Proctor-Silex.
Past survey data showed that CR members expect their single-serve pod machines to last six years, on average. Given that 13 of the 15 pod machine brands in our survey rate Good or better for reliability, you don't have to be too picky about the brand of machine you choose.
Here is a superb single-serve coffee maker from Nespresso, which rates Excellent for both predicted reliability and owner satisfaction: