When you shop through retailer links on our site, we may earn affiliate commissions. 100% of the fees we collect are used to support our nonprofit mission.
Learn more.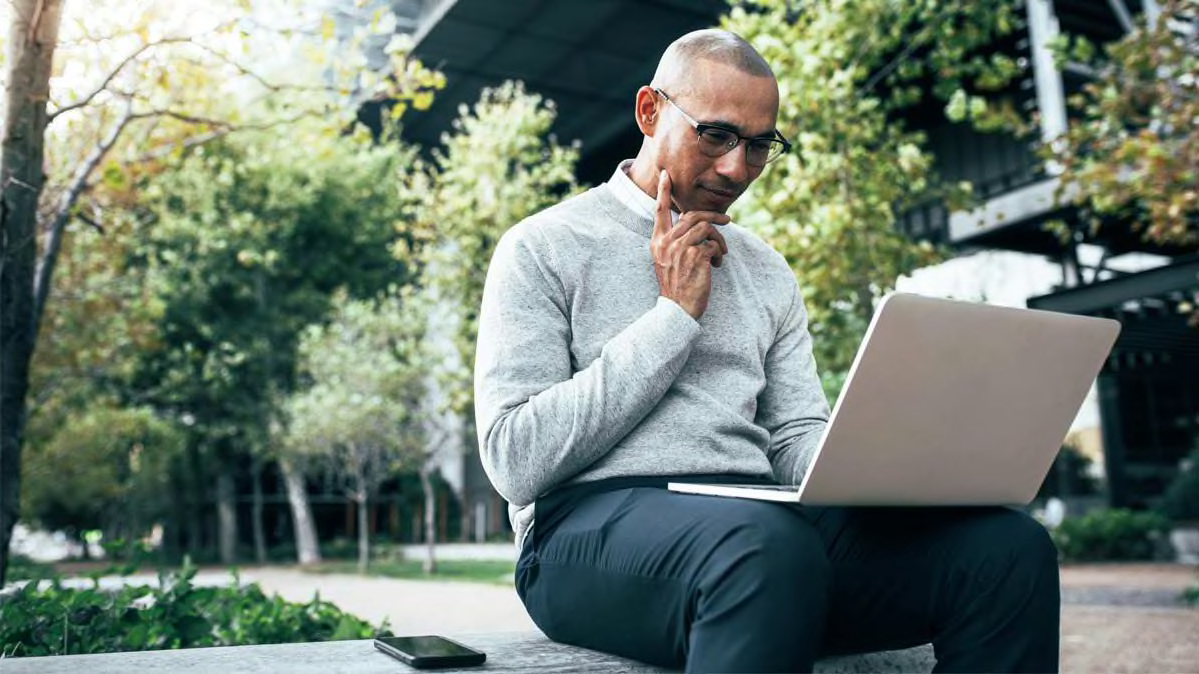 Over the past few days, hardcore PC gamers have been buzzing with excitement about Nvidia's next-generation GeForce RTX GPUs.
These graphics cards promise high-end performance that, if early demos are to be believed, rival the kind of detailed special effects more commonly associated with blockbuster Hollywood movies than mere video games.
And though only a dedicated gamer is likely to be comfortable shelling out $1,200 for these new graphics cards, you may find it worthwhile to invest, say, $100 for a GPU in your next computer, even if you haven't touched a video game since "Frogger" first appeared in arcades.
That's because a powerful GPU can speed up a whole host of mundane tasks—think applying photo filters or rendering video—so profoundly that you may wonder why you ever considered using a computer without one.
What's a GPU?
The acronym stands for graphics processing unit, a kind of processor that specializes in manipulating graphics data. Sure, a general purpose CPU (or central processing unit) can also draw icons and animate scrollbars, but not nearly as fast as a specialized GPU. Gamers know this better than anyone else.
Originally released in June 1996, "Quake" was one of the first games to take advantage of GPU technology, and though it ran well enough with only a CPU, adding a GPU to the mix transformed it into a graphical powerhouse that's still fondly remembered to this day. Modern games? They all but require a powerful graphics card just to get to the loading screen.
"A CPU is like the captain of the ship," says Richard Fisco, an electronics program manager at Consumer Reports. As a general-purpose chip, it's tasked with everything from turning mouse clicks into retweets to launching Windows Update at the scheduled time.
"It's focused on graphics and video," says Fisco. "It isn't focused on running programs."
Two companies, Nvidia and AMD, make the most popular consumer-grade GPUs, with models available for both desktop and laptop computers. Prices for these cards start at around $100 and go up (and up) from there—though non-gamers can still get appreciable computing benefits from a lower-end model.
The easiest way to ensure your computer has one of these graphics cards is to include it in the configuration at the time of purchase. With a desktop, though, you also have the option of installing a GPU on your own. It's not necessarily hard—you basically open the case and slot in the card.
As an indication of just how mainstream GPUs have become, Intel recently announced plans to release a graphics card of its own in 2020. This, coupled with the company's recent decision to integrate AMD's GPU technology into some of its high-end mobile CPUs (like the kind found on the new Dell XPS 15 2-in-1), points to an increased emphasis on GPUs for even non-gamers.
"This is Intel recognizing that they've got to get more competitive on the GPU side of things," says Tom Mainelli, program vice president of devices and AR/VR at the market research firm IDC. "If they can bring better performance and make everybody [Nvidia and AMD] compete harder, that's definitely good for the consumer."
It should also be noted that Intel's Core CPUs, such as the i5 and i7, include what's known as integrated graphics, which offer better-than-nothing graphics performance but are generally significantly less powerful than dedicated GPUs.
The Benefits of GPUs
"If you work with lots of photos or videos, a fast GPU is good for editing software," says Antonette Asedillo, who oversees computer testing at Consumer Reports. "Tasks that take a long time on an integrated graphics chip can run much faster on dedicated graphics."
Plenty of well-known editing software applications take advantage of the added oomph of a GPU, including Adobe Photoshop (for serious photo editing), Lightroom (for more lightweight photo editing as well as photo library management), and Premiere Pro (for editing and rendering video).
On a computer with a powerful GPU, it takes significantly less time to apply complex filters to photos and special effects to videos. That means less time waiting, more time creating. You'll also see improved performance when running these apps on higher-resolution screens, including 4K displays.
But the upside is not confined to content creation apps. Web browsers such as Firefox, Chrome, and Edge can all tap into a GPU to improve page rendering times. Streaming video from YouTube and Netflix has to be compressed and decompressed before you actually see it. With a GPU, you'll probably run into fewer stutters or unwanted glitches as that process plays out. "GPUs offload a lot of video from the CPU," Fisco says.
And, although you may want to think twice about investing in cryptocurrencies, so-called mining software can use your GPU to generate bitcoin, Ethereum, and others.
Even Windows itself benefits, according to Asedillo, with certain elements of the user interface, including transparency effects and animations, becoming smoother and faster.
"An integrated GPU should normally be able to handle this without stuttering," she says. "However, if you're using a computer with older hardware or have insufficient memory, then you may notice slower performance or odd display glitches, like a black box where something should be displayed."
Although playing games may not be of significant interest to you, having a computer with a GPU can encourage your children to take a stab at programming. That's because popular game development tools can leverage that pixel-pushing horsepower.
"When running game development tools like Unreal or Unity and using multiple high-resolution displays for creating art, music, and software code, it starts to quickly show if you're running something like an older MacBook with an integrated graphics card," says Antti Kolehmainen, co-founder of mobile game development studio Parta Games. "Laptop GPUs are quite important to us."