Building a Better World, Together
Join with us to make a safer, fairer, healthier marketplace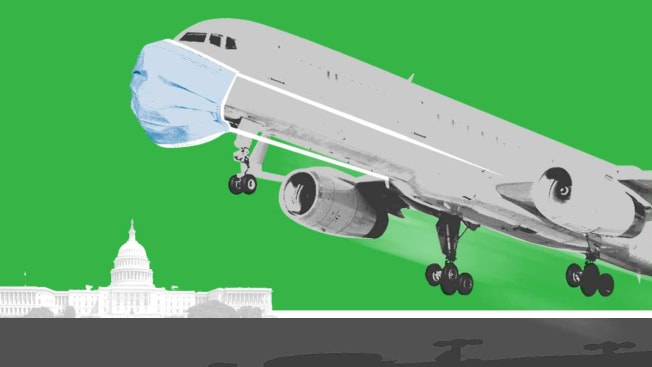 What's at stake: As recently as October 2020, the Centers for Disease Control and Prevention acknowledged the risks inherent in travel during the COVID-19 pandemic, saying that "staying home is the best way to protect yourself and others."
Yet many Americans are weighing those risks against a yearning to spend time with family or a need to fulfill an out-of-town professional obligation.
The problem is, we don't have a reliable standard for assessing the risks that plane travel poses. Although the Department of Transportation has issued onboard safety "best practices" ranging from air filtration and cleaning standards to social distancing and masking guidelines, these are merely recommendations. As such, they've largely been left to the discretion of individual airlines and airports. "It's the Wild West for anyone considering flying right now, with some carriers doing a better job than others," says William J. McGee, CR's aviation adviser. "We need a sheriff to make sure everyone abides by the same rules."
How CR has your back: In September 2020, CR delivered a 62,000-signature petition to DOT Secretary Elaine Chao demanding enforceable safety standards. And several groups joined CR in appealing directly to Chao in an October letter: "Your non-binding best practice recommendations . . . are no substitute for uniform enforceable requirements that consumers can rely on," it urged.
What you can do: Our COVID-19 Travel Toolkit has tips on staying safe while traveling.
What's at stake: In late August the Consumer Product Safety Commission announced recalls of two bike helmets that had previously failed CR safety tests. The agency said the small version of the Woom Bikes USA kids' helmet and the Morpher flat folding helmet both fail to meet federal safety standards, "posing a risk of head injury."
How CR has your back: CR discovered the problems in 2019. The Woom helmet, since replaced by a newer model, failed CR's rear impact absorption test. The Morpher, designed to fold for compact stowage, failed the side impact absorption test. CR immediately notified the manufacturers and the CPSC, and published the findings in July 2019, flagging both as "Don't Buy: Safety Risk."
What you can do: If you own one of these helmets, replace it as soon as possible. You can consult our bike helmet ratings and read about the "Best Bike Helmets of 2020." (In the meantime, wearing one of them is better than riding a bike with no helmet at all.) And try to get your money back: Woom offers full refunds if you call 855-966-6872 or email safehelmet@woombikes.com. (Morpher has since gone out of business.)
Clarity on the Cost of EVs
What's at stake: Because the retail prices of electric vehicles (EVs) are typically higher than those of gas-powered equivalents, some consumers assume the clear environmental benefits of EVs are a luxury they can't afford.
In fact, the opposite is true: When you factor in total ownership costs, most EVs will actually save owners money.
How CR has your back: A new CR analysis found that the lifetime ownership costs of the most widely sold EVs on the market under $50,000 are typically $6,000 to $10,000 lower than those of the best gas-powered vehicles in their class.
The analysis factored in the lower fuel and maintenance needs of EVs, as well as fresh data showing that newer long-range EVs hold their value as well as or better than their gas-powered counterparts.
The study also addressed the issue of "range anxiety." It found that owners of EVs capable of driving at least 250 miles between charges—as most new EVs sold can—are able to do 92 percent of their charging at home and need to stop at charging stations only six times a year, on average.
What you can do: Check out CR's electric and hybrid vehicle buying guide, plus our full EV model ratings.