When you shop through retailer links on our site, we may earn affiliate commissions. 100% of the fees we collect are used to support our nonprofit mission.
Learn more.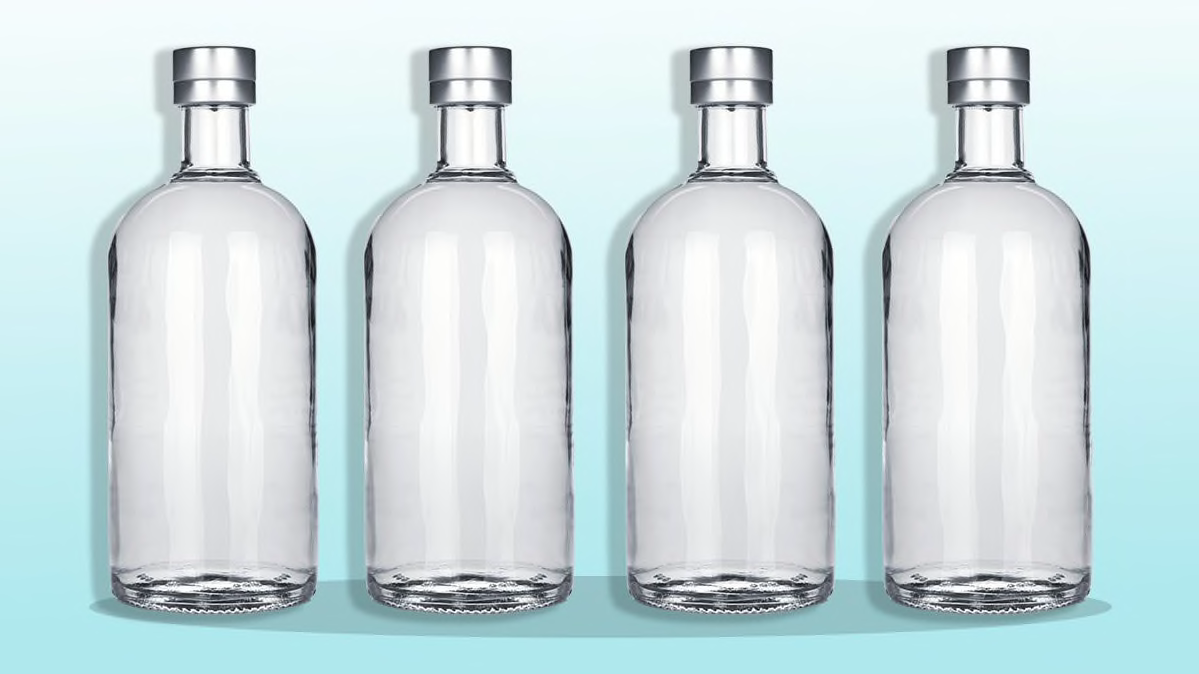 Update: Since this article was first published on May 1, 2020, more safety issues linked to hand sanitizer have emerged. As of July 28, the Food and Drug Administration has recalled 87 hand sanitizer products due to the presence of methanol, a substance that can be toxic when absorbed through the skin or ingested.
Among the products Americans are having a hard time purchasing during the coronavirus pandemic, hand sanitizer tops the list: Seventy-four percent of people say they have been unable to track it down, according to a new nationally representative survey from Consumer Reports of 2,164 adults.
In response to that shortage, the Food and Drug Administration made it easier for companies that don't typically manufacture hand sanitizer to start making it. Alcohol distillers, in particular, responded to that need, with an estimated 700 of them shifting some production to hand sanitizer, trade groups say. That makes sense because alcohol is the main ingredient of hand sanitizer and, say, gin or vodka.
While the FDA has praised the industry for responding so enthusiastically to the problem, last week the agency also issued cautions about some of the products companies are now producing that don't adhere to manufacturing standards. Not all manufacturers are using the required denatured alcohol, which tastes terrible compared with regular alcohol. As a result, some people are drinking distillery-produced sanitizer, whether intentionally or by accident.
Moreover, some manufacturers are putting the hand sanitizer into plastic and glass bottles that could be easily mistaken for regular alcohol or another beverage. But the FDA says that as long as bottles can be resealed and the packaging contains warnings that state to supervise use in children younger than 6 to prevent accidental ingestion, they're okay to use.
Nonetheless, calls to the National Poison Data System in March related to hand sanitizer increased by 79 percent compared with the previous year, the FDA says, with most related to unintentional exposures in children 5 and younger. The agency says it received a report of a 13-year-old girl who drank hand sanitizer packaged in a liquor bottle from a distiller that did not include the necessary label warnings. The product was reported to taste like normal drinking alcohol, the FDA says.
"We appreciate the industry's willingness to help supply alcohol-based hand sanitizer to the market to meet the increasing demand for these products and are grateful for their efforts," FDA Commissioner Stephen M. Hahn, M.D., said in a statement. But, he added, "It is important that hand sanitizers be manufactured in a way that makes them unpalatable to people, especially young children, and that they are appropriately labeled to discourage accidental or intentional ingestion."
Trade groups representing distillers say they're providing guidance to companies on how to safely produce hand sanitizer and meet FDA guidelines—which require the use of denatured alcohol—and they recommend not using containers that resemble those of alcoholic beverages.
Brad Plummer, director of communications for the American Distilling Institute, says that approved denaturants are difficult and expensive to source and that the use of denatured alcohol can damage the distiller's alcohol-making equipment.
Still, industry groups, including the ADI, recommend that distillers follow the FDA's guidance, despite the possible challenges for them.
Why Denaturing Matters
According to the guidance document the FDA prepared for new hand sanitizer makers, "Denaturing is critical because there have been reports of adverse events, including deaths, from unintentional ingestion of hand sanitizer, particularly in young children."
Recent research underscores the risks. A 2017 study by the Centers for Disease Control and Prevention found that between 2011 and 2014, the National Poison Data System received more than 70,000 reports of exposure to alcohol and nonalcohol hand sanitizers in children 12 and younger. About 90 percent of those reports involved children younger than 5, and the vast majority ingested it orally.
Some consumer advocates say there are no excuses for distillers who flout the FDA's rules on using only denatured alcohol.
As more companies make hand sanitizer, "There's absolutely no reason to put children's safety at greater risk," says William Wallace, manager of home and safety policy at Consumer Reports. "The FDA is right to tell distillers, other new manufacturers, and their supporters in Congress that they must use denatured alcohol to make hand sanitizer taste bitter. It's a proven, commonsense way to help parents keep their children safe."
Another Problem: The Container Shortage
The growing demand for hand sanitizer may also be contributing to a shortage of the supply of plastic bottles to put it in. As a result, some newer sanitizers are being put in containers resembling standard single-serve plastic beverage bottles that look like water or soda. CR recently spotted hand sanitizer in such a bottle made by a distilling company. Some products may even be being packaged in glass, liquorlike bottles.
Margie A.S. Lehrman, CEO of the American Craft Spirits Association, says that though her group hasn't seen single-serve plastic drink bottles being used for sanitizer, it wouldn't encourage distribution of sanitizer to the general public in those containers.
"However, with a severe shortage of packaging materials available, if an emergency room nurse, paramedic, or police officer needed access to sanitizer and that was the only available resource, distillers would find it hard ethically not to make beneficial use of it," Lehrman says. "One would presume first responders wouldn't dream of ingesting it."
Plummer says that though most distillers would rather not use their typical glass bottles because they are expensive and heavy, "they're using only packaging they have access to."
When asked whether a glass liquor bottle would meet the FDA's standards, an agency spokesperson directed CR to the FDA's guidance, which notes that hand sanitizers must be produced in packaging "appropriate for liquid drug products that will seal sufficiently to prevent evaporation" of the alcohol.
"Therefore, use of a bottle with a bottle cap that is not resealable once opened would not be consistent with the temporary policies outlined in FDA's guidances," the agency says.
Bottom line: Whether it's made by a distiller or a healthcare product company, in a glass bottle or plastic pump-top container, health authorities and industry groups say parents should keep hand sanitizer products where children can't get to them. If you buy hand sanitizer in a bottle that looks like a beverage, you could also transfer it into something that looks different, like a travel-sized shampoo bottle.
"Distillers are jumping in to help stop the spread of COVID-19," says Lisa Hawkins, senior vice president of public affairs at the Distilled Spirits Council of the United States, "but we also want to raise awareness among adults that hand sanitizer should be kept out of reach of children."