When you shop through retailer links on our site, we may earn affiliate commissions. 100% of the fees we collect are used to support our nonprofit mission.
Learn more.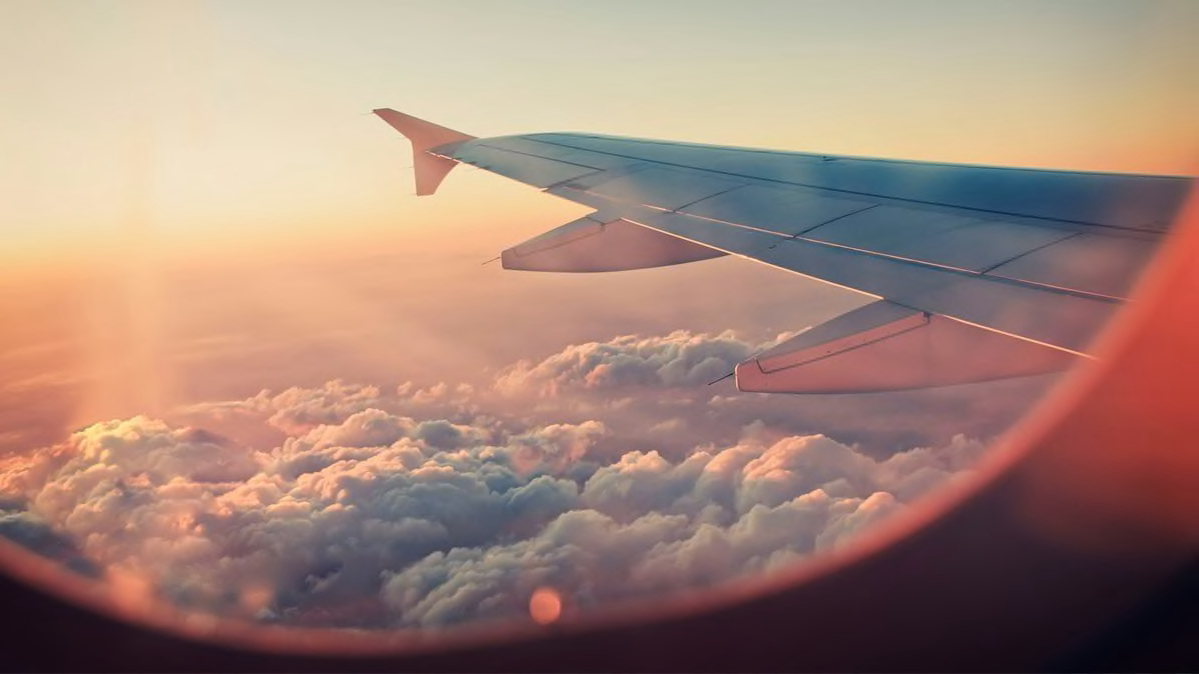 If you're planning a summer vacation, thinking about what could go wrong is probably the last thing you want to do.
But travel insurance could come in handy if your trip is canceled or interrupted due to a medical emergency, a natural disaster, or another unforeseen event. And deciding whether you need it—and if so, what kind—means planning for the worst.
The first question is whether you need a policy at all. The answer? Not always, according to Jeffrey Miller, a travel law attorney and professor at Florida Atlantic University, who says that much depends on your personal situation as well as the type of trip.
"The millennial going to Las Vegas doesn't need travel insurance," he says. "But if you're in your 40s and have elderly parents who might fall ill and cause you to cut short your holiday, then yes, you should definitely get coverage."
In general, it's probably prudent to protect any trip that's valued at more than a few thousand dollars. Beyond that, other factors to consider might be the age and health of the travelers and whether your itinerary takes you into remote or risky territory.
"Our No. 1 claim type is trip cancellation," says Berkshire Hathaway Travel Protection vice president Carol Mueller. So bear in mind that you don't always need a Cadillac plan that covers everything from lost baggage to medical evacuation costs.
There are, of course, a multitude of plans to choose from, and you can narrow it down with the help of a travel agent or an online aggregator. Generally, policies fall into three categories—basic, midlevel, and premium—with coverage and prices rising accordingly.
Typically, premiums for comprehensive coverage range from 4 to 10 percent of the total tab of your trip. In recent years, however, travel insurers have come out with tailored policies at lower prices. For example, Berkshire Hathaway has a no-frills "Air Care" plan that just covers flight mishaps like delays or lost bags, starting at $26 for a simple round trip.
If you do decide you need to cover all bases, however, you might want a broad-based policy. Just bear in mind that it's important to know exactly what's covered.
Inquiries to travel insurance companies typically soar after high-profile events like acts of terrorism, or an outbreak of a disease like the Zika virus. For example, calls to insurers spiked after the recent grounding of the Boeing 737 Max, according to the comparison site Insure My Trip. But as anxiety-provoking as events like these may be, under most travel insurance plans, they're not considered valid grounds to get a full refund if you cancel your trip.
Here, five guidelines to make sure you get what you need without overpaying.
Check Your Existing Insurance Coverage
You may already have some travel insurance as a perk of your credit card, but you'll need to check.
Some credit card issuers offer coverage for car rental damage, lost luggage, or trip cancellation, but any protection they do offer is likely to come with some limits on the ultimate payout. For rental cars, your personal auto insurance may cover you, too.
Nonetheless, if you have credit card coverage, you may be able to get by with a less expensive general trip protection plan. And when it comes to baggage, know that coverage from travel insurers is typically considered secondary, meaning it will pay only for anything in excess of what you're entitled to if you file a claim with your airline.
It's also worthwhile to look into your health insurance and whether it will cover you when you're on the road. Medicare, for example, won't help if you're not in the U.S., but other insurers might.
Aetna, for instance, covers policyholders on international trips, but the care is reimbursed as "out of network," which means higher out-of-pocket costs. And if you have an accident and need to be airlifted to a hospital, the costs of care can skyrocket.
If you're buying travel medical insurance, be aware, too, that some policies won't cover pre-existing conditions. Even when they do, they're often dependent on your purchasing the policy close to the date when you bought the trip. (Some have a "look back" clause that can search your health records for as long as a year prior.)
Comparison Shop
If your trip planning begins with booking an airplane ticket, you'll almost certainly be prompted to buy trip protection from the airline before you hit the purchase button. Don't rise to the bait, says Miller. "It's better to seek out all the options before you buy."
Whether or not you buy through them, websites like InsureMyTrip and SquareMouth provide free quotes from multiple insurers and make it easy to filter search results by your customized needs.
In many states, travel agents who sell trip insurance are licensed for that purpose, and their knowledge and experience can also help narrow your choices appropriately. Whatever source you use, think carefully about what benefits you actually need before putting your money down.
Be Aware of Timing Provisions
Perhaps it's hurricane season, and you're having second thoughts about having paid in full for that upcoming beach holiday in the tropics. Can you take out an insurance policy to ease your worries?
You might be able to, but don't wait until a particular storm threatening your vacation is powerful enough to have been christened, advises Berkshire Hathaway's Mueller.
"When a hurricane is named, it is no longer an unknown event and no longer covered as a reason for cancellation" if you haven't already purchased the policy, she says.
That's not the only timing factor to consider. A terrorist attack in your intended destination could be grounds to cancel under some policies with a terrorism clause. But usually that coverage applies only if you're traveling within 30 days of the event. If your trip is still six months away, the insurance won't pay out simply because you no longer want to go.
In general, you may be able to buy some types of trip protection up to 24 hours before your departure, but waiting until that point might mean you can get only basic coverage like baggage loss or damage protection and emergency medical coverage, according to Allianz Travel Insurance.
For more comprehensive coverage that includes benefits like a pre-existing medical condition waiver or protection if a trip is canceled because of a terrorist attack or an airline bankruptcy, a policy typically must be purchased within 14 days of making the initial trip deposit.
Look Into Annual Plans
If you're taking more than two major trips per year, an annual plan could be a better deal than paying as you go with single-trip policies, according to Stan Sandberg, co-founder of TravelInsurance.com. Both types of plan can cover the same occurrences (trip cancellation, medical emergencies), but the year-long coverage could bring your pro-rated costs down.
For example, insurance provider April Travel Protection recently launched a customizable annual plan that covers an unlimited number of trips per year, both in the U.S. and abroad. Customers can choose their level of coverage for trip cancellation or interruption, medical care, evacuation, and other events.
Prices start at $75 for those under 30, rising up to $179 for those 60 years or older. This policy isn't sold in all states, however, and the state of Washington doesn't permit annual plans of any type to be sold there.
Be Careful About CFAR Insurance
Every insurance policy has sits own specific rules about what triggers coverage. That's why you should be skeptical of "cancel for any reason" (CFAR) insurance, which sounds appealing but is pricey, frequently running 40 percent more than basic insurance. What's more, this coverage often pays out only from 50 percent to 75 percent of your total expenses vs. the full cost paid by regular travel insurance.
Some states, such as New York, may limit or prohibit sales of CFAR policies. (The New York Department of Financial Services explains that because insurance is intended to protect against unforeseen events, CFAR can't be considered real insurance since it allows the buyer to control the reasons for filing a claim.)
So keep in mind that trip insurance, like all other protection policies, is subject to state regulation, which can vary widely around the country. Check with your own state's regulator if you're concerned whether you can buy a particular type of coverage.