Cast-iron skillets have long been a classic gift, for good reason, and—as any good cook will tell you—sharp knives are a must. But newer kitchen tools that save time, or even enhance a home cook's skills, make great holiday presents, too.
"Cooking is more fun than it used to be," says Claudette Ennis, a market analyst at Consumer Reports who keeps an eye on what's hot in the kitchen. "And tools that make healthy eating easier or faster are popular."
Here's a look at some of the cool tools and kitchen essentials that impressed testers at Consumer Reports this year. Prices can vary, of course, and we're seeing some of these items on sale now.
Instant Pot DUO60 7-in-1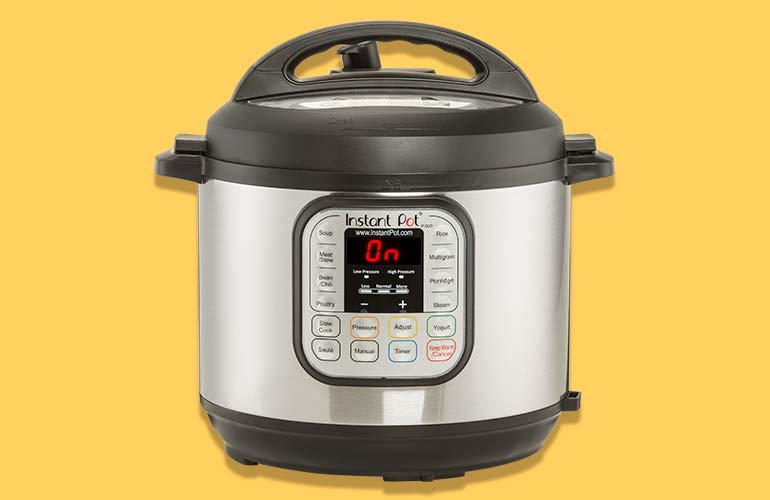 For the multitasker who enjoys a good hot meal—but has a lengthy to-do list—the Instant Pot is a time-saver. It combines the speed of an electric pressure cooker with a variety of other functions, offering hands-off cooking that frees you to do other things. "The Instant Pot doesn't make better-tasting food, but it's faster and easier than cooking on a stovetop," says Bernie Deitrick, a CR test engineer.
The Instant Pot 7-in-1, $100, is designed to replace a pressure cooker, slow cooker, rice cooker, steamer, yogurt maker, warmer, and whatever you use to sauté food. That's an impressive array of appliances, so we bought each of them and cooked up a storm. Check out "Can the Instant Pot Replace All Those Other Appliances?" for more details.



Sous Vide Tools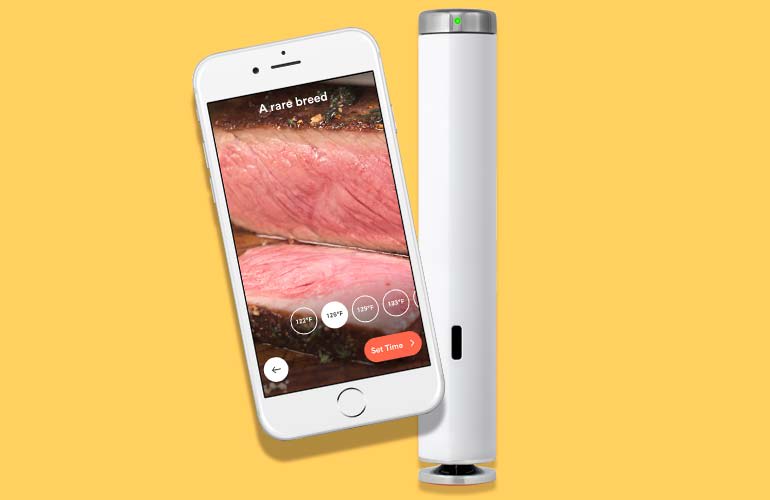 The Instant Pot craze is all about saving time. Sous vide cooking takes the opposite approach. Plan ahead, wait a while, and you'll be richly rewarded.
The term sous vide means "under vacuum" in French. And in sous vide cooking, food sealed in a plastic bag is placed in a water bath, after the sous vide cooker has heated the water to a point that's below, or even well below, its boiling point.
While cooking times are longer than cooking the same dish in an oven or on a rangetop, the results are amazing. We tested two sous vide tools, the Joule, $199 (shown), and the Anova Precision Bluetooth model, $149 (a WiFi version is also available). Read "Sous Vide Tools That Up Your Game in the Kitchen" for more details.
Zwilling J.A. Henckels Nonstick Energy Frying Pan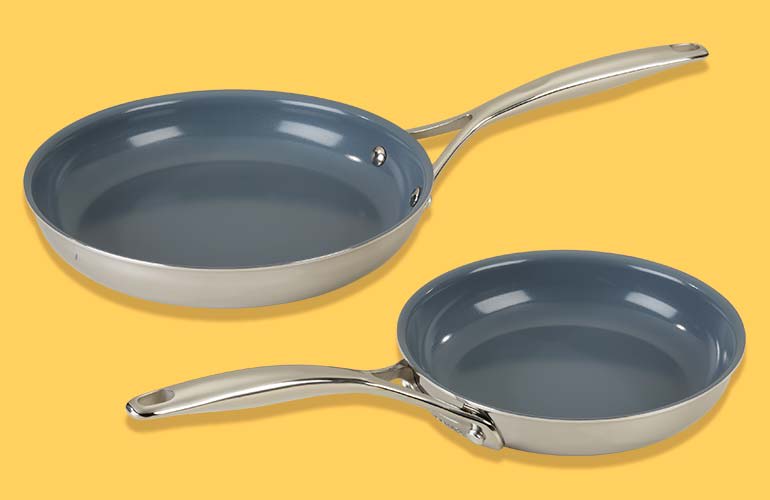 You may know Zwilling for its knives, but the company also knows how to make a great pan. This one tops our nonstick frying pan ratings.
"Food cooks evenly in this pan," says Cindy Fisher, a CR tester. "And fried eggs slide out easily, without any nudging." The sturdy handle stays cool to the touch, and the nonstick coating withstood our tough durability tests (a machine rubs steel wool over the nonstick coating until it has worn through, or for up to 2,000 strokes, whichever comes first).
The 10-inch pan is usually around $100, but it's worth doing some comparison shopping online, because we've seen it for less. There's an 8-inch version, too. These skillets are made of stainless steel and can be used with any type of cooktop, including induction.
See our frying pan ratings for more options, both nonstick and uncoated.



Swiss Diamond Reinforced 6010 Cookware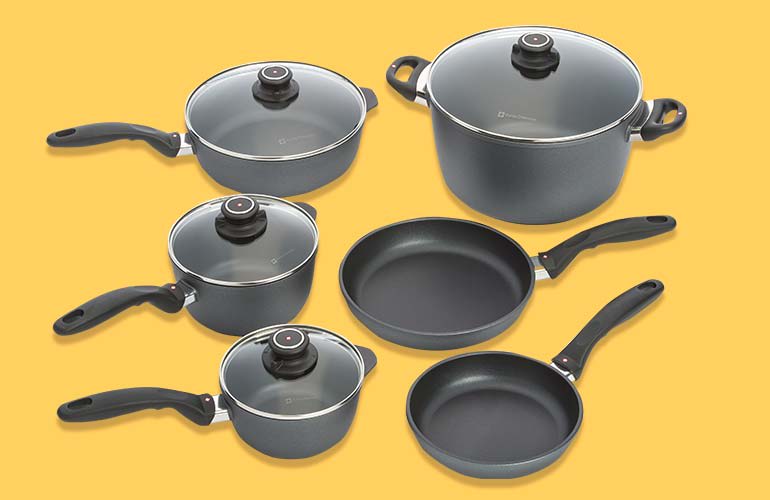 The Swiss Diamond Reinforced cookware set is the best of the 11 nonstick sets we tested, and at $500, it's the most expensive. The pots and pans earned a score of Very Good at evenly cooking food, and fried eggs easily slide out of the frying pan. The handles are sturdy and stay cool to the touch. This cookware cannot be used with an induction cooktop, however.
This set is listed as having 10 pieces, but manufacturers count a lid as one of the pieces in a boxed set, as the photo above shows. See our cookware ratings for 17 nonstick and uncoated sets from major brands, such as All-Clad, Cuisinart, and Scanpan, along with Le Creuset and Kirkland Signature, a Costco brand, among others.



Fissler VitaQuick Pressure Cooker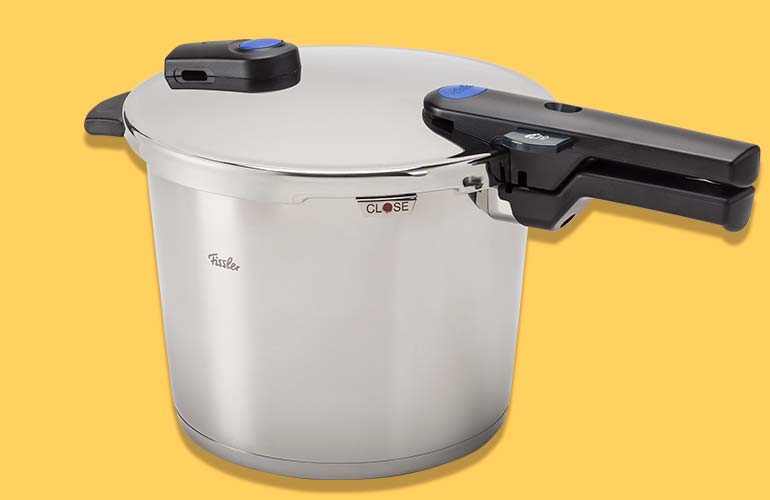 Pressure cookers are ideal if you're looking for ways to prepare meals faster. The Fissler, $200, a stovetop pressure cooker, was the fastest of the five stovetop and electric models we tested. And it's the only pressure cooker to earn an Excellent score overall.
The Fissler is made of stainless steel, works with all types of ranges, and has a gentle setting for delicate foods, such as fish, and a speed setting for meats and stews. For details on the other pressure cookers we put to the test, see "Should You Buy a Stovetop or Electric Pressure Cooker?"



Cuisinart Breakfast Central Belgian Waffle Maker WAF-300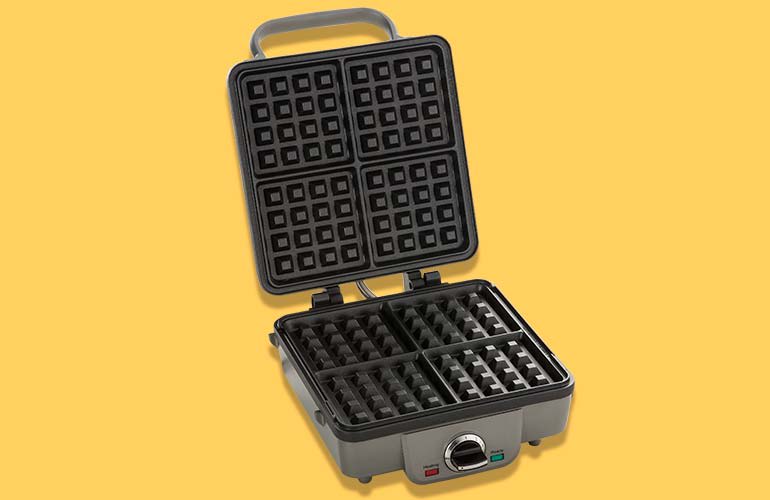 Get out the maple syrup. This $100 waffle maker serves up plate after plate of Belgian waffles that are nicely and evenly cooked on both sides, whether on low or high heat. You'll hear a beep when the waffle maker is ready to go, and when the waffles are done. This comes in handy if the caffeine hasn't kicked in.
The Cuisinart can cook four waffles at a time. Remove the nonstick waffle plates, snap in the pancake plates, and now everybody's happy at breakfast. See "Waffle Makers that Make Your Morning" for more details.

Hamilton Beach 37530Z Steamer
This $40 steamer cooks vegetables until they're crisp, and still full of color. And the Hamilton Beach offers multilayer steaming. You can put longer-cooking foods, such as chicken breasts, fish steaks, and red potatoes, in the bottom bowl, and later add faster-cooking foods—green beans or squash, for example—on top.
Shopping links are provided by eBay Commerce Network and Amazon, which makes it easy to find the right product from a variety of online retailers. Clicking any of the links will take you to the retailer's website to shop for this product. Please note that Consumer Reports collects fees from both eBay Commerce Network and Amazon for referring users. We use 100% of these fees to fund our testing programs.