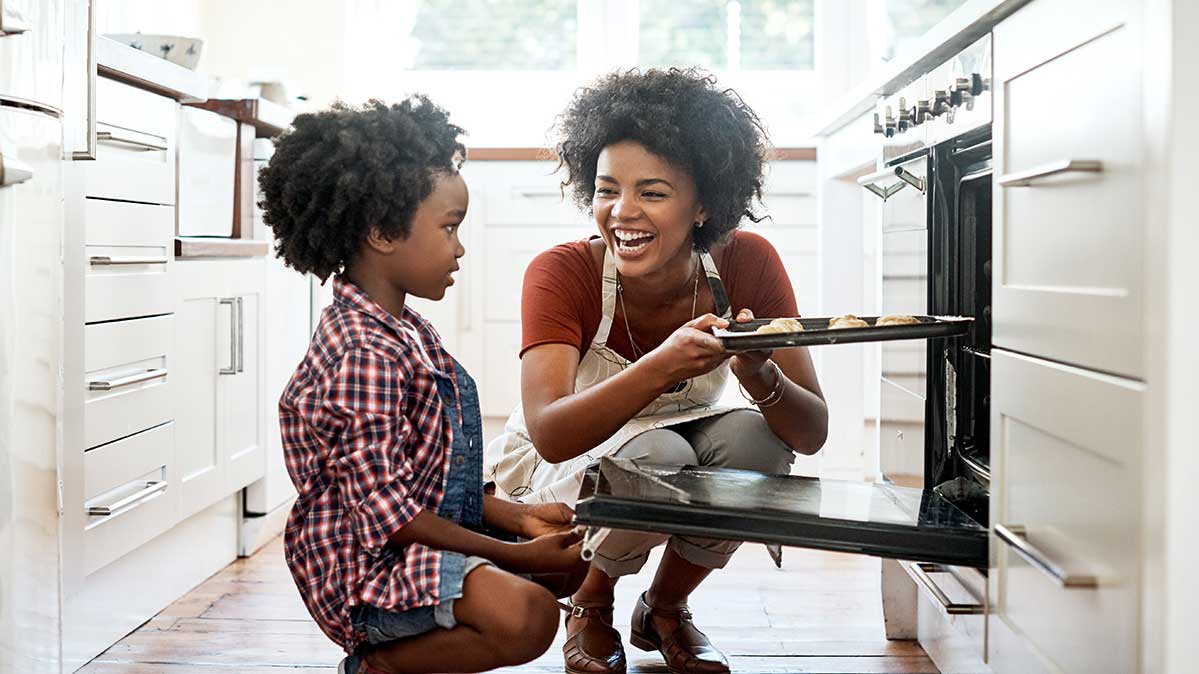 We realize it's not just a mom's job to cook, but what if she enjoys it? Some women love to experiment with new techniques and recipes. Others would rather curl up with a cup of tea.
So after making brunch or dinner reservations at one of her favorite places, give some thought to the things that will make her time in the kitchen more enjoyable in the years to come. Here are some ideas from Consumer Reports' tests.
Gifts for the Mom Who . . .
Needs to Make Dinner in a Hurry
For the multitasker who enjoys a good hot meal—but has a lengthy to-do list—the Instant Pot 7-in-1, $100, is a lab-tested timesaver. It combines the speed of an electric pressure cooker with a variety of other functions, delivering hands-off cooking that frees you to do other things. "The Instant Pot doesn't make better-tasting food, but it's faster and easier than cooking on a stovetop," says Bernie Deitrick, a CR test engineer.
A less expensive choice is the Crock-Pot Express Crock Multi-Cooker SCCPPC600-V1, $70. Like the Instant Pot, this model is a multi-cooker that can pressure cook, slow cook, make rice and yogurt, steam, sauté, and keep food warm.
Pressure cookers are another speedy solution for preparing meals. The Fissler VitaQuick, $200, a stovetop pressure cooker, is the fastest of the five stovetop and electric models we tested. And it's the only pressure cooker in our tests to earn an Excellent score overall. It's made of stainless steel and works with all types of ranges. It also has a gentle setting for delicate foods such as fish and a speed setting for meats and stews.
Loves to Bake
The KitchenAid Professional 6500 Design Series stand mixer, $550, is excellent at whipping cream, mixing large batches of cookie dough, and kneading bread dough. It also accepts an assortment of power attachments, including a pasta maker and food grinder. It comes with a whisk, flat beater, and dough hook.

Cooks With Fresh Ingredients
Thanks to its superb performance chopping onions, slicing celery, shredding cheese and carrots, and grating Parmesan cheese, the Breville Sous Chef BFP800XL/A, $400, is a top food processor for making hearty dips and chopping raw ingredients. And it's surprisingly quiet. It can hold as much as 16 cups but also has a convenient mini-bowl attachment for smaller batches.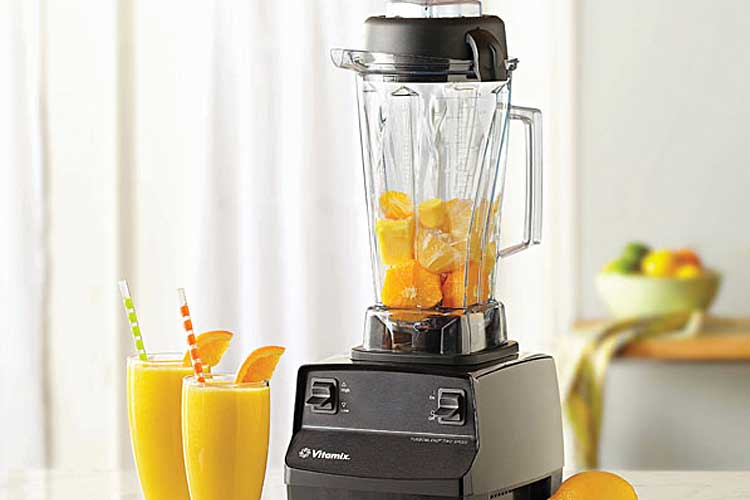 Wants to Juice Without a Juicer
One of our high-scoring blenders, the Vitamix 5200, $450 (shown above), can turn whole fruits and vegetables into a smooth, creamy juice in just a minute. In our tests, we used apple, carrot, orange, pineapple, ice, and water. This versatile blender scored Excellent in CR's puréeing test and is one of the few models that makes hot soup.

Enjoys a Good Cup of Coffee
With the iCoffee RCB100-BC12, $100, you can enjoy the flavor of coffee made in a French press with little effort. Although the iCoffee looks like a drip coffee maker, it makes coffee more like a French press, with hot-water jets in its basket spritzing and circulating the grounds before filling the carafe.

But true coffee lovers may prefer the taste of freshly ground coffee made in a drip machine. For that, try the Cuisinart Burr Grind & Brew DGB-700BC, $170, which takes whole coffee beans and grinds them fresh for each pot. The Cuisinart comes in a stainless steel finish with a glass carafe that's comfortable to handle, as well as other convenient features.

Relaxes With a Cup of Tea
Not everyone is a coffee drinker. For those who prefer tea, we tested six electric tea kettles including the Capresso H20Plus, $60. The stylish Capresso reaches a raucous boil in less than 4½ minutes. The glass kettle holds 6 cups of water, and the warranty covers one year. If you're cooking something that calls for boiling water, it'll be ready in no time.
Likes to Try New Cooking Methods
Sous vide: The Instant Pot craze is all about saving time. Sous vide cooking takes the opposite approach. The term sous vide means "under vacuum" in French. And in sous vide cooking, food sealed in a plastic bag is placed in a water bath after the sous vide device has heated the water to a point that's below, or even well below, its boiling point.
While cooking times are longer than cooking the same dish in an oven or on a rangetop, the results are worth it. We tested two sous vide tools, the Joule, $199, and the Anova Precision Bluetooth model, $149 (a WiFi version is also available). Both deliver reliably precise results.
Air fryer: The funny thing about air fryers is they don't actually fry your food. These countertop convection ovens rely on a fan to circulate hot air so you can cook with little or no oil. With a 5.8-quart capacity, the high-performing Nu-Wave 6-Quart 37001, $140, is the largest we tested. Our experts found its electronic controls with preprogrammed settings were easy to see and use. The inside and outside of this device are a cinch to clean, but cleaning the food out of the holes in the basket is a little tricky.
How to Use These New Cooking Gadgets
Consumer Reports is an independent, non-profit organization dedicated to helping consumers. We make it easy to buy the right product from a variety of retailers. Clicking a retailer link will take you to that retailer's website to shop. When you shop through retailer links on our site, we may earn an affiliate commission – 100% of the fees we collect are used to support our mission.
Learn more.
Our service is unbiased: retailers can't influence placement. All prices are subject to change.