Apple, Google Could Alert You to Coronavirus Exposure
Your smartphone would tell you if you've been near someone who tested positive for the virus. You would have to opt in.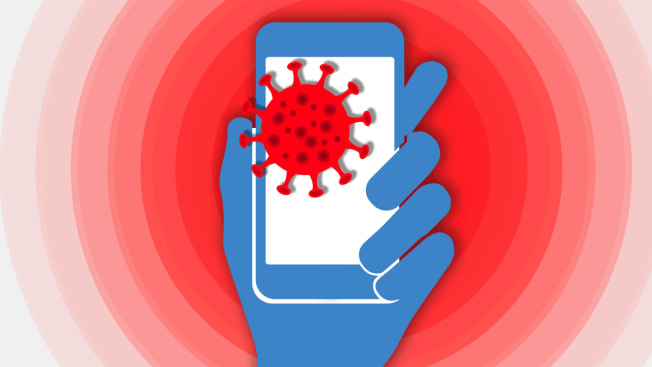 Apple and Google announced Friday that they are working together on tools that would allow smartphone users to see whether they have come in close contact with someone with COVID-19. Early versions will be ready next month, according to a news release.
The system would allow for widespread contact tracing, a disease-monitoring measure that health officials say is critical for slowing the spread of the pandemic. If people know they were recently exposed to an infected person, they can self-isolate in order to avoid giving the disease to someone else.
On Friday, CDC director Robert Redfield told NPR that "very aggressive" contact tracing will be required before many businesses can bring back their workforces, and that location data collected by cellphones could be a key to putting a program in place. Several widely distributed academic proposals also call for unprecedented surveillance measures to accompany the loosening of social distancing protocols.
But existing proposals to track peoples' locations through their smartphones have raised big privacy concerns, especially if they involve sharing that information with the government. And experts say it's not clear how effective those tools would be in practice.