When you shop through retailer links on our site, we may earn affiliate commissions. 100% of the fees we collect are used to support our nonprofit mission.
Learn more.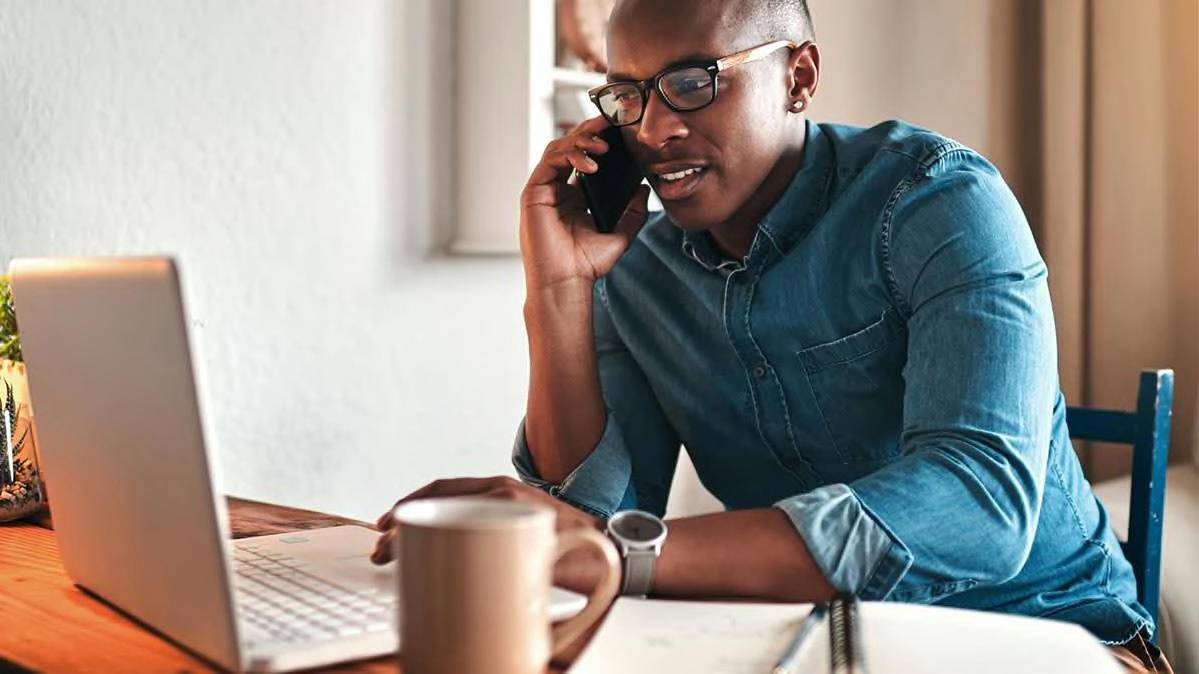 In the wake of the coronavirus pandemic, millions of cash-strapped Americans are seeking relief from their credit card bills.
Getting that relief can be a frustrating process, however. Unlike student loan or mortgage lenders, credit card issuers are not required by the Coronavirus Aid, Relief and Economic Security Act, or CARES Act, to provide help automatically for those impacted by the pandemic.
Many banks are providing COVID-19 accommodations at the customer's request by deferring payments, waiving fees, and other forms of relief. But you must call and negotiate the terms of that assistance on an individual basis, as we explain below.
But when it comes to actually delivering COVID-19 relief, Citibank was comparatively worse than other credit card issuers, according to a recent Consumer Reports analysis of complaints filed to the Consumer Financial Protection Bureau (CFPB).
The analysis focused on narrative complaints filed to the CFPB involving credit card issuers and COVID-19 relief between March 16 and May 20 of this year. Of the 456 credit card relief complaints, 168, or almost 37 percent, were about Citibank.
"No other bank even came close to Citibank in the number of coronavirus-related complaints," says Syed Ejaz, financial policy analyst at Consumer Reports.
The Hurdles to Getting Help
The specific complaints to the CFPB about Citibank's COVID-19 relief programs were wide-ranging, the analysis found, including failure to waive late fees, surprise account closures, and inability to get help from the bank's customer representatives.
More on Credit Cards and Credit Scores
Many cardholders reported a disconnect between Citibank's promised relief policies and the relief they were actually offered.
As one consumer wrote to the CFPB on April 21:
"Due to the coronavirus and stay-at-home order . . . I tried to call my credit card company, Citi Card Services . . . I did get through to one card by phone and they said they would put card payment on hold for 3 months . . . But it's not showing on my account. It shows only my due past amount [total]. I don't want them to report bad credit past due. Now when I call, I'm on hold forever [with] no answer."
Citibank told CR that the company's written policies explain that while past due amounts may still be shown on customers' statements, Citibank reported the accounts as current to the credit bureaus during the waiver period.
The volume of complaints about Citibank stands in sharp contrast to other major card issuers, the CFPB data show. The banks with the second and third largest number of complaints, Synchrony and Capital One, had only 40 and 38, respectively.
J.P.Morgan, which has a larger share of the credit market than Citibank, had only 32 credit card complaints related to COVID-19.
In response to these findings, Citibank spokesperson Jennifer Bombardier sent an emailed statement:
"The complaints referenced in the CFPB database include calls related to merchant disputes, as well as calls received very early in the crisis just prior to credit card assistance being available, and in total, the 168 complaints represent a very small fraction — .008% of the 1.9 million customers assisted. In addition, applying for relief did not require an attestation of hardship; terms did not need to be negotiated; to make the process easier for customers, enrollment was digitally enabled and 80% of customers self-serviced; and accounts in good standing before the waiver period began were not reported to credit bureaus during this time. In fact, industry data shows that customer satisfaction increased in April as it pertains to Citi's response to COVID-19."
CR's review of the data shows that the majority of the complaints came in April and May, not early on in the pandemic.

Fixing the Relief Programs
These pandemic-related credit card complaints to the CFPB may make up a small percentage of overall consumer complaints, but it's important to consider the issues that led to these filings, Ejaz says.
"Consumers resort to complaining to the CFPB when they've exhausted their efforts working directly with companies, so these complaints are often an indicator of larger problems," he says.
Consumer Reports has written a letter Citibank and other banks, urging them to improve their treatment of cardholders during the coronavirus pandemic. Among the steps that Consumers Reports recommends:
Make it easy to understand the COVID-19 relief policy. Banks should clearly state the specific types of help and assistance available to customers who are affected by COVID-19, as well as explain what it takes to qualify and the process for enrolling. This information should be made available through websites, customer correspondence, and mobile apps.
Make it easier to apply for relief. Lenders should relax documentation requirements for COVID-19 relief—an attestation of hardship should be sufficient. Banks should also waive all late fees and penalties during the crisis and offer manageable paths to repayment.
Don't ding consumer credit reports. Any consumer with an accommodation should be reported as current to the credit reporting agencies, in accordance with the CARES Act.
How You Can Get Help Now
For now, whether you hold a Citibank credit card or a card from another issuer, you are largely on your own in seeking COVID-19 relief. Here are four key steps that may help:
Ask for the specific relief you need. Your credit card company may steer you toward the standard relief package, perhaps a month or two of deferred payments and waiving fees.
But depending on your financial circumstances, you may be able to negotiate additional help, such as reducing interest charges or setting up a modified payment plan after the relief period ends.
"You may not get all those concessions, but it doesn't hurt to ask," says Ted Rossman, an industry analyst at CreditCards.com.
If you receive a COVID-19 accommodation, ask that your payments be marked current on your credit file, rather than delinquent. That will ensure that your credit score won't be affected by late payments.
Talk to all your credit card companies. Don't give up if you have trouble getting accommodations from one card issuer. Ask your other card issuers, because they may be more willing to provide assistance.
Perhaps you can get a balance transfer card and shift your debts to a different issuer's card. Or maybe you can qualify for a lower rate on another card that your issuer offers.
"Every little bit helps," Rossman says.
Clarify and document the accommodation. "Bankers tend to talk in jargon, so make sure you understand the terms of any relief you receive," says John Ulzheimer, a credit expert who has worked at Equifax and FICO.
For example, if you receive a payment deferral, no interest accrues during that period. By contrast, if you're offered a payment holiday, interest may accrue, Ulzheimer says.
It's crucial to keep a detailed record of your interactions with the issuer and the accommodations you receive, in the event of future disputes.
Consider getting help from a credit counselor. For those who need additional assistance managing their debts, consider working with a credit counselor. Their help may speed the process, because the counselors are familiar with the relief programs offered by different issuers.
You can search for a credit counselor by going to the nonprofit National Foundation for Credit Counseling—the services are free or low fee. And for those impacted by COVID-19, the NFCC is offering free emergency help with credit card bills.
Whatever path you take, give some thought to how you'll manage your finances beyond the COVID-19 relief period.
"If you can't pay off your debts when the accommodations end, it's time to start developing a longer-term strategy," says Bruce McClary, vice president of communications at the NFCC.
Editor's Note: This story was updated with additional information from Citibank.