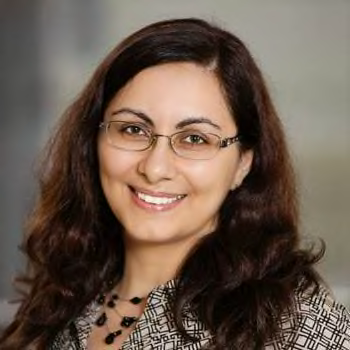 Charu Ahuja
Director, Consumer Experience & Usability Research
Expertise:
Research & Insights
As Director of Consumer Experience & Usability Testing at CR, Charu Ahuja leads a team of consumer experience researchers. She focuses on informing CR's product testing with research based on real-world experience that is designed to reveal what consumers need and their pain points with design and everyday interactions.
Charu has worked as a usability researcher and user experience (UX) professional for more than 20 years. Prior to that, she worked as a web and multimedia developer in Singapore and Australia. She brings a wealth of experience across a wide array of industries ranging from higher education, financial, tech retail to philanthropic organizations.
Charu holds a Bachelor of Multimedia, Masters in Science in Information Architecture and Masters of Technology in Industrial Arts from Kent State.
IN THEIR OWN WORDS:
"As a user experience researcher, I have observed and empathized with the frustrations of consumers as they struggle to use products that are confusing or require complex and unintuitive interactions. It is my professional and personal mission to ensure that services and products important in everyday life are easier to access and simpler to use. In my free time, I travel near and far to seek opportunities to learn and immerse myself in other cultures, ways of thinking and being."