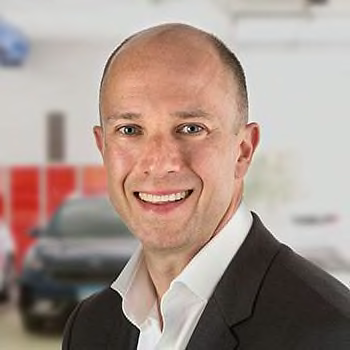 Jon Linkov
Deputy Editor, Auto
Jon Linkov is the Deputy Auto Editor at Consumer Reports, based at CR's Auto Test Track in Colchester, Conn. He's spent nearly two decades with CR, covering the industry online, in video, on podcasts, and in print.
At Consumer Reports Jon oversees development and creation of the Consumer Reports Cars series of new- and used-car special interest publications. He reports on topics including reliability and owner satisfaction, automotive buying and financing, vehicle safety, and both model- and segment-specific reviews.
Like many of his CR peers, Jon is an auto enthusiast who continues to hone his driving skills, both at the Consumer Reports test track as well as the more than 14 racetracks he has driven and instructed on in the US.
Prior to joining CR, Jon worked on the development of the Porschedealer.com website, and was a freelance automotive journalist. He holds a Bachelor's degree in Broadcast Journalism from The American University School of Communication and a Masters of Science from The Marlboro College Graduate Center.
IN THEIR OWN WORDS:
"Cars are my passion. I've been an instructor at high performance driving schools, went Ice Driving in Germany and Austria (3 times), and am in the process of finally buying my "dream/midlife-crisis car." I bring that passion to my work. It's one thing to be able to afford to buy a car, but it's important to make sure you can afford to own it too. That means budgeting for wear and maintenance items such as oil changes, brake pads, and replacement tires, plus major service intervals like the timing belt and water pump."