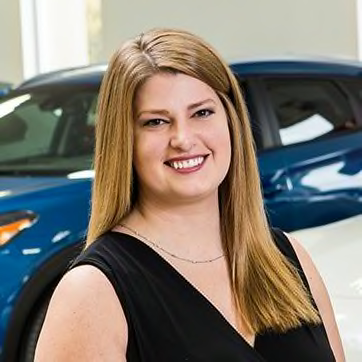 Kelly Funkhouser
Program Manager, Vehicle Interface Testing; Head of Connected and Automated Vehicles
Kelly Funkhouser serves two roles from CR's Auto Test Center in Colchester, Conn. As the Program Manager for Vehicle Interface Testing, as well as the Head of Connected and Automated Vehicles, she evaluates the in-vehicle experience of infotainment systems, ergonomics, and connectivity. Her main interest is assessing the performance and driver experience of advanced driver assistance systems (ADAS).
Kelly drives hundreds of miles in more than 50 test cars and 50 press cars every year. This gives Kelly unique insight into the various implementations of driver assistance features across all makes and models of vehicles. Kelly also has technical expertise in connected vehicles and has advised government and industry entities on the current state of dedicated short-range communications (DSRC), cellular vehicle-to-everything communication (C-V2X), and telematics.
Kelly is the 2019-2020 Consumer Reports Ambassador of the Year, and is passionate about debunking myths on what cars can and cannot do, as well as advocating for driver and vehicle safety. Recently, Kelly led a group of industry experts in standardizing ADAS terminology. The CR-led initiative entitled "Clearing the Confusion" has been officially endorsed by the US DOT.
Kelly is a recognized leading expert in the field and advises other organizations on the current state of technology and consumer perceptions. Kelly is a strong and impactful public speaker and frequently presents at technical, academic, and government events. She has made appearances on "Talking Cars," the "Consumer 101" TV show, and multiple podcasts.
Kelly has a master's degree in cognitive psychology, and studied human interaction with vehicle automation as well as distracted driving.
IN THEIR OWN WORDS:
"As a woman in a male-dominated automotive industry, people are shocked at my ability to speak comprehensively about cars and technology. My association with CR as a nonprofit gives more weight and credibility to what I say, so when I talk, people listen. I have a deep-rooted passion for advocating for safety, and working at CR is truly my dream job."