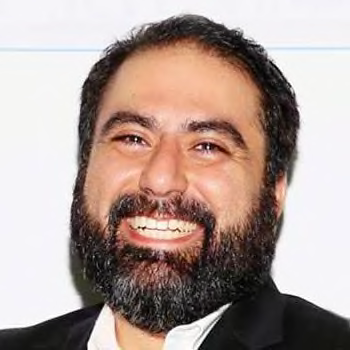 Octavio Blanco
Multimedia Content Creator
Expertise:
Money
,
Tech & Privacy
Octavio Blanco is a multimedia content creator for Consumer Reports, covering a wide range of topics including technology, fintech, personal finance, cryptocurrency, robocalls, and digital privacy. He does this with a keen eye for locating stories that intersect with multicultural audiences.
Octavio is a multilingual journalist and regularly contributes to CRTV en Español video segments, and represents Consumer Reports to Spanish-language media outlets.
Octavio completed the entrepreneurial journalism program fellowship at the Craig Newmark Graduate School of Journalism in 2019 where he studied the business of journalism, new business models and the great number of changes that have recently impacted the industry.
Prior to Consumer Reports, Octavio spent 18 years as a reporter and news editor at CNN, where he helped build the organization's news coverage and delivery capabilities. He holds a bachelor's degree from Syracuse University where he majored in International Relations, with a concentration in non-violent conflict resolutions.
IN THEIR OWN WORDS:
"My mission: To write stories that broaden readers' horizons and offer new solutions they can apply to their lives. Who I write for: My family, my friends, my neighbors, myself, and—most important—you. My passions: Music, art, coffee, cheese, good TV, and working to build a fair, inclusive and just world."