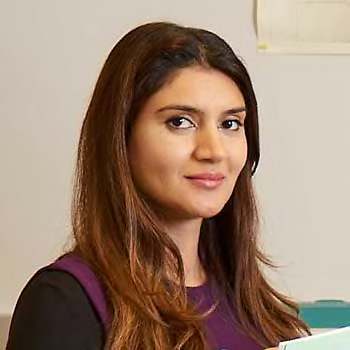 Sana Mujahid
Manager, Food Safety Research & Testing
Sana Mujahid, Ph.D., is the Manager of Food Safety Research and Testing at Consumer Reports.
Dr. Mujahid has managed projects exploring pathogens in meat and produce, as well as heavy metals in various foods and water. Her experience in research and teaching includes the fields of food microbiology and pathogenesis of foodborne diseases, bioinformatics, milk quality, food choices and issues, and the sensory evaluation of food.
Prior to joining Consumer Reports, Dr. Mujahid completed a fellowship with the U.S. Food and Drug Administration's Center for Food Safety and Applied Nutrition. She also served as a Postdoctoral Visiting Fellow in Global Health in the Division of Nutritional Sciences at Cornell University, where she conducted research on water, sanitation, and hygiene related to infant care. Dr. Mujahid received her Ph.D. in Food Science, with a concentration in Microbiology, from Cornell University, which included minors in International Development and Nutrition.
IN THEIR OWN WORDS:
"As a food scientist, I believe I have an important role to play in ensuring a safe, nutritious, and ample global food supply; I love contributing towards making that happen through my work at CR. At home, I enjoy developing simple, nutritious versions of complex traditional recipes (for our busy lives, and especially for my toddler!), reading, and art and design."