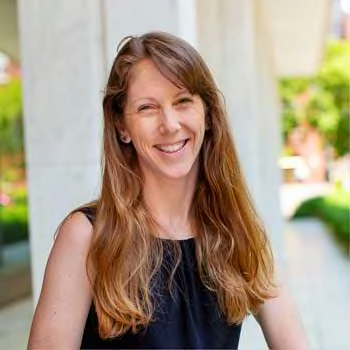 Shannon Baker-Branstetter
Manager, Cars & Energy Policy
Shannon Baker-Branstetter leads CR's policy team on federal and state clean transportation toward the goal of safe, affordable, and efficient transportation choices that reduce emissions and protect public health. This mission includes advocating for improvements to new vehicles and influencing policies that impact the future of transportation, such as electric vehicles, emissions standards, micromobility, and other "new mobility" options. She also leads work on home energy concerns, including utility ratemaking, renewable energy, and policies that improve the efficiency of appliances, electronics, and lighting.
Shannon has worked at Consumer Reports for 10 years. Prior to CR, she worked at the Department of Labor and the Government Accountability Office. Her alma maters are Yale University (B.A.), University of California, Los Angeles (M.P.P.), and Georgetown University (J.D.). She is an active member of the California and District of Columbia Bar Associations.
Shannon enjoys playing soccer, experiencing the great outdoors, and all things "Star Wars."