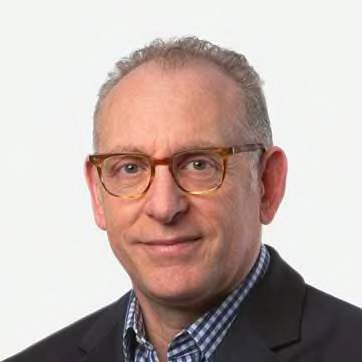 Eric Wayne
Senior Vice President, Chief Financial Officer
Eric Wayne has been an integral part of CR's success for more than 20 years and serves as Senior Vice President, Chief Financial Officer. He leads the oversight of CR's financial affairs, providing insights to help make better decisions about formulating and executing strategy. Eric is directly responsible for the organization's financial functions, including accounting, business planning and analysis, treasury, and the oversight of CR's national headquarters in Yonkers, N.Y.
In his role as CFO, Eric has primary responsibility for developing CR's long-term financial vision and operating plan, and he drives the exploration and development of new business models. He is also responsible for developing CR's budgets, financial reports, and analysis of financial trends in order to assist the organization's leadership team with developing solutions to business challenges and to drive resource allocation decisions.
Prior to becoming CFO, Eric served the organization as Senior Director, Treasurer. In that role, he was responsible for investments, debt, cash management, and risk management for the entire organization.
Before joining CR, Eric held various positions for a decade at Mutual of America, including contracts, marketing, and consulting services, serving as an employee benefits consultant to not-for-profit organizations.
Eric earned his B.S. in business administration from the State University of New York at Oswego and his MBA from Baruch College.